Good Eats
Tour caddie shares on-the-road food setup, and it .... doesn't look that bad?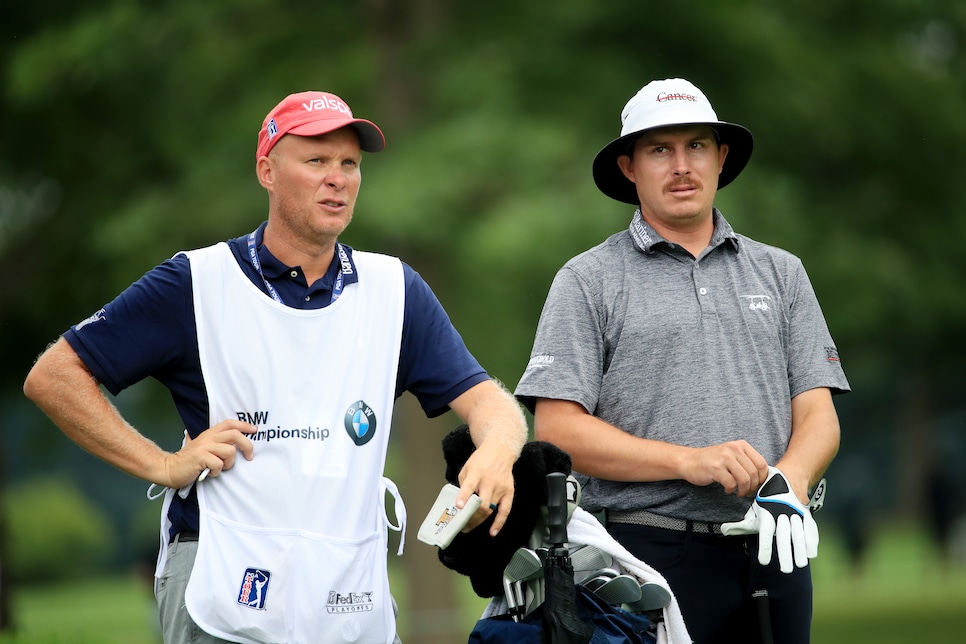 When we think of the tour pro life, we think glitz and glamour, especially for the true top guys. But for many pros, and their caddies too, it's anything but.
The always-on-the-move lifestyle can be a grind, moreso when you (or your guy) aren't producing results. Fortunately, for well-known looper Geno Bonnalie, his boss Joel Dahmen has produced some solid results in the last two years. The two have come a long way together, as this thread Geno posted on Twitter Sunday shows.
Of course, no matter how much Dahmen makes, Bonnalie is still not afraid to slum it on occasion (remember his tour of that crappy hotel room during U.S. Open week?). One of the best examples of this was a photo of his on-the-road food setup he tweeted out on Monday. To be quite honest, it doesn't look or sound all that bad...
That's five-star dining if we've ever seen it. Who doesn't love a frying pan quesadilla, accompanied with a little sour cream and salsa from a jar? Gordon Ramsay might be appalled at this setup, but I promise you we are not. The Monsters Inc. plates are a beautiful touch, too. We're assuming Geno doesn't have to cook from a hotel room desk as often these days, but he seems like the type of guy that would still enjoy doing so no matter how much money he has in the bank. And for that, he remains the people's caddie.