The Loop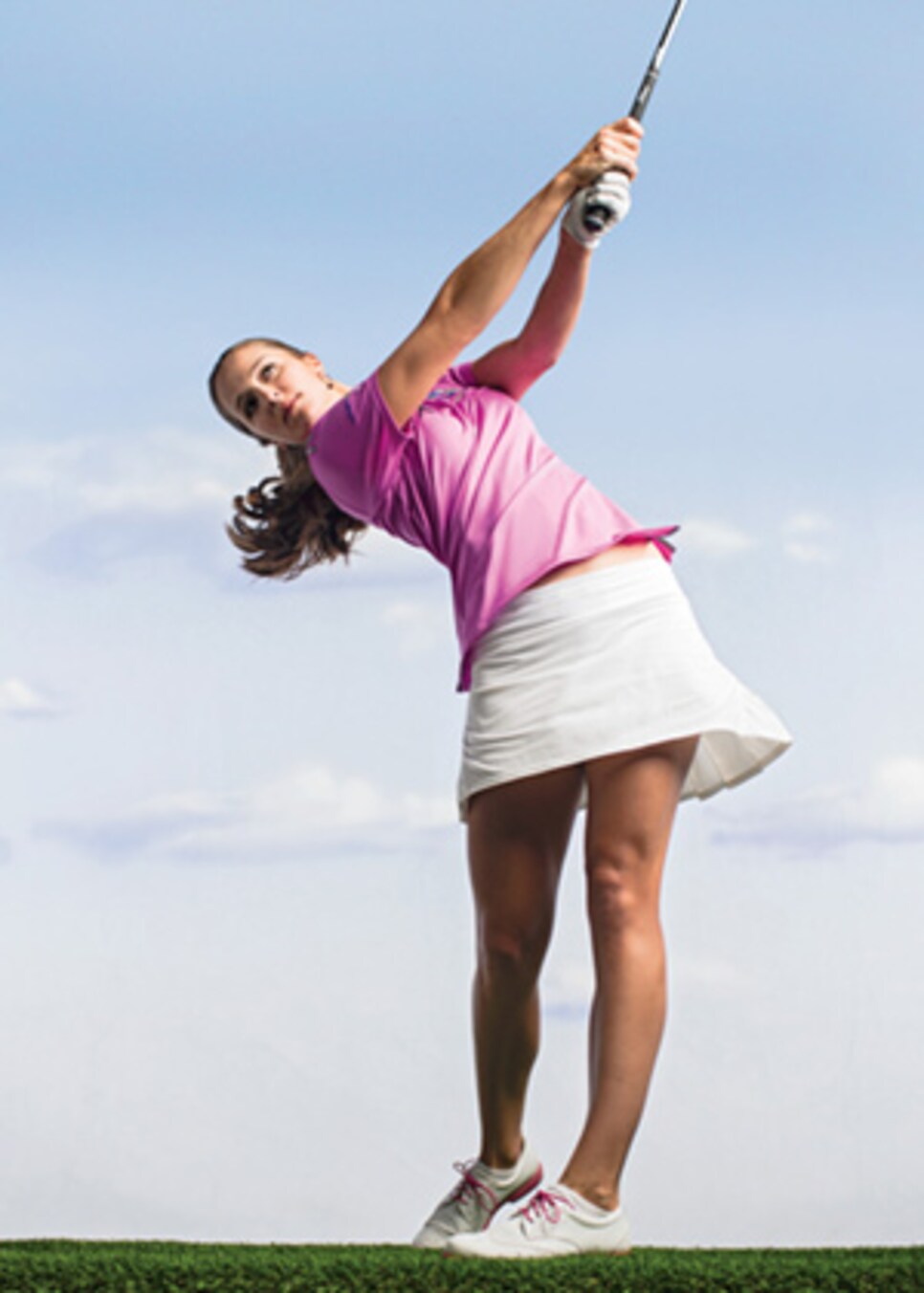 Therese Koelbaek graduated from the Symetra Tour to the LPGA in 2015.
Symetra is an insurance company you probably don't know. To help change that, it's sponsoring a professional golf tour for women you probably don't know, either. At least not yet.
The tour is similar to the Web.com circuit for aspiring PGA Tour players. It has 23 events throughout the United States, and its top-10 tournament money-earners are promoted to the LPGA Tour each year. They call it the "Road to the LPGA."
The Bellevue, Wash., company also sponsors two of the tour's events--the Symetra Classic in Charlotte and the Symetra Tour Championship in Daytona Beach.
Formerly part of Safeco Insurance, Symetra won't reveal its budget for this. But sports- marketing experts estimate the naming rights would likely go for about $1 million to twice that. To sponsor an individual tournament, a company generally pays an amount equal to the prize money--in this case, $100,000 to $200,000 per event. By contrast, sponsoring something like the Web.com Tour would likely cost $10 million a year over 10 years, experts say.
Is this the best way for Symetra to spend its marketing dollars? CEO Tom Marra is confident it is. "I loved the idea from the start, and I haven't looked back," he says. In 2013, its second year as sponsor, the company renewed its commitment through 2017.
The LPGA tracks TV, print and online mentions of the Symetra Tour and sends Marra a quarterly report. It contends the tour generated a billion "media impressions" last year, worth more than $10 million in advertising. Symetra also surveys the bankers, insurance agents and financial advisers who sell its products. They say the sponsorship has had "a meaningful, positive impact" on brand awareness and sales, says Jim Pirak, a senior Symetra marketing executive.
Marra says heightened visibility is only part of the plan: "Our goal is to become a national player. We look at unique ways to use our brand to create not just recognition but relationships."
To that end, the company invites more than 200 of its top business partners (and prospective ones) to Symetra events each year. At its season-ending Florida tournament, guests arrive on a Tuesday and head to a party at the Daytona International Speedway, where they can zip around the track with a professional driver. The next morning, they attend a few business meetings before competing in the pro-am.
The professional golfers make the pro-ams a big hit for clients. "They're incredible ambassadors for us," Pirak says. "The feedback we get from our guests is that [players] are really engaged in the discussion and want to talk about Symetra."
Marra, former president of The Hartford Financial Services Group, is using sports to sell Symetra in other ways. The company sponsors J.J. Henry on the PGA Tour, supports a teacher-appreciation program involving NFL teams and hosted clients at the NCAA Final Four men's basketball tournament in 2014 and 2015.
Presented with a choice, many clients would rather attend an NFL or college basketball game than a women's golf event. "But once they experience how genuine and incredible these women are, and the overall experience they have, we get a lot of follow-up requests to be invited the next year," Pirak says. The company asked for more pro-am spots this season--it will fill 80 foursomes--because demand has been so high.
Marra's introduction to the tour came in the late 1990s, when he and his family hosted young players competing in the Hartford tournament. "The players are just so humble, so affable, so appreciative," Marra says. "That's the one word: appreciative. I get 30 or more handwritten notes from them every year, thanking us for our support."
It seems Symetra isn't the only one working on relationship-building.
The LPGA's "developmental tour," founded in 1981, has helped launch the careers of many well-known players. They include Lorena Ochoa, Christina Kim, Cristie Kerr, Grace Park, Inbee Park and Karrie Webb. Over the years it has been known as the Tampa Bay Mini Tour and the SBC Futures Tour, among others. The last corporate sponsor before Symetra was Duramed, a drug company that has since been taken over.