New Release
Bushnell releases their first ever GPS watch with slope-adjusted distances
*All products featured on Golf Digest are independently selected by our editors. However, when you buy something through our retail links, we may earn an affiliate commission.*
If you're in the market for a rangefinder or distance-measuring device, you're probably feeling quite overwhelmed. There are dozens of top-of-the-line options out there for various price points, and it's hard to know which rangefinder is right for you. That process now has another entrant to consider with Bushnell's newest distance measuring device, the iON Elite GPS watch. It might not be the laser rangefinder you're used to, but it has all the features you need to get accurate distances on the course in a wearable smartwatch design.
RELATED: The best golf GPS devices and rangefinders
Although Bushnell is known for it's highly-acclaimed rangefinders, the iON Elite is not the first Bushnell GPS golf watch. Bushnell also offers the iON Edge watch, but the Elite model is far more advanced.
This hands-free device is Bushnell's first watch to incorporate their slope-adjusted distance system. Many golfers might prefer using rangefinders due to the accuracy of their slope adjustment technology, but now the capability exists in a GPS watch as well. The round watch face displays a touchscreen with color graphics that are simple and easy to read. There are 38,000 courses loaded onto the watch, and they all have front, center, and back distances for every single green. Plus, these distances adjust depending on your angle to the green, and you can drag the pin location around the on-screen green display for further distance specification.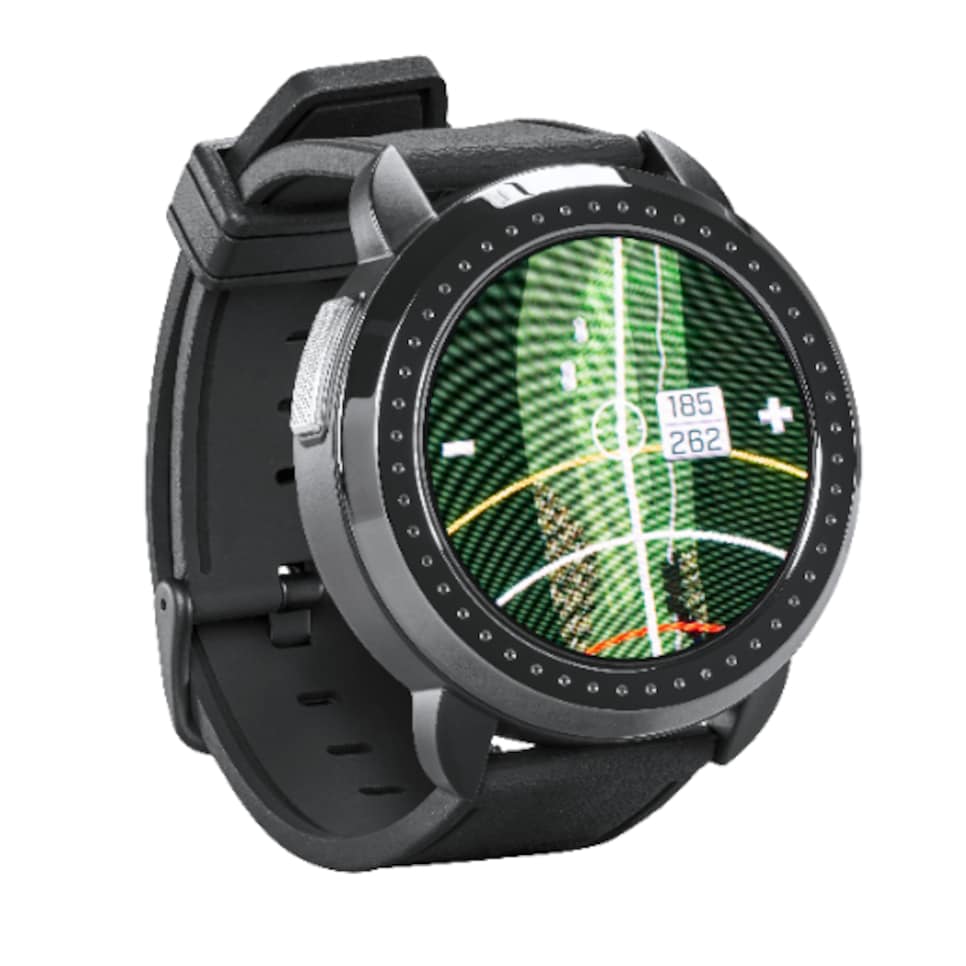 It is important to remember that the use of devices that gauge slope are not allowed under USGA rules. That means this feature cannot be used during tournament rounds or rounds where scores are being posted. However, the slope gauge can be turned off so that it is compliant for tournament play. And it is an ideal feature to use during practice rounds so you become aware of the effect of an uphill or downhill shot going forward.
Like a rangefinder, the iOn Elite also allows you to hone in on specific features of each hole, like penalty areas or bunkers, and measure your lay-up distances. A hole-mapping function gives golfers a visual of where they'd like to land their drive for an ideal distance or angle into the green. For those players who like to document their rounds more closely, the watch also includes a score and stats logging system.
More from Bushnell:
Perhaps the greatest benefit of using a golf GPS watch is the ease of use. With all the technology Bushnell added into this new release, you'll have zero reason to take a rangefinder in and out of your bag throughout your rounds. Plus, the design of the watch—a sleek black band with silver buttons—will match any golf outfit.