The Loop
Bulked-up Bryson DeChambeau has Golf Twitter abuzz by hitting bombs all over Colonial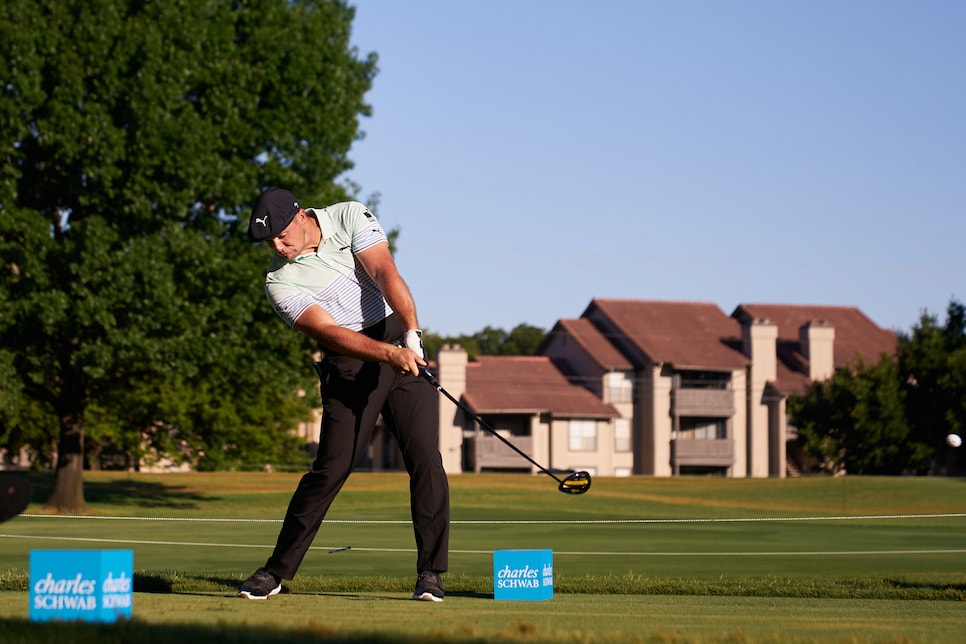 Darren Carroll for Golf Digest
When we last saw Bryson DeChambeau, he was showing off his bulked-up body on social media with a shirtless photo that would have made Mark Wahlberg proud. On Thursday, he proved yet again, though, that there's a method to his madness massness.
DeChambeau drew attention from golf fans for his physical appearance during the first round of the Charles Schwab Challenge. But more so for the absolute bombs he was hitting all over Colonial Country Club.
During his first nine holes, DeChambeau didn't lay up off the tee with an iron five times. Here were the lengths of those drives in yards: 354, 333, 337, 322, and 317. In other words, LARGE.
He added a poke of 353 yards on his 10th hole, but he's not just driving for show. DeChambeau made the turn at three under, all the while setting Golf Twitter atwitter. Here's a sampling:
We're pretty sure that's not the way Ben Hogan used to play that hole.
In any event, it's great to be talking about live golf again—and this certainly won't be the last time DeChambeau's length off the tee is brought up. And if the young star keeps these scores up, there are going to be a lot of other golfers wishing they had spent more of their quarantine in the gym.