Bubba being Bubba
This shot off the toe of his putter is yet another example of Bubba Watson's creative genius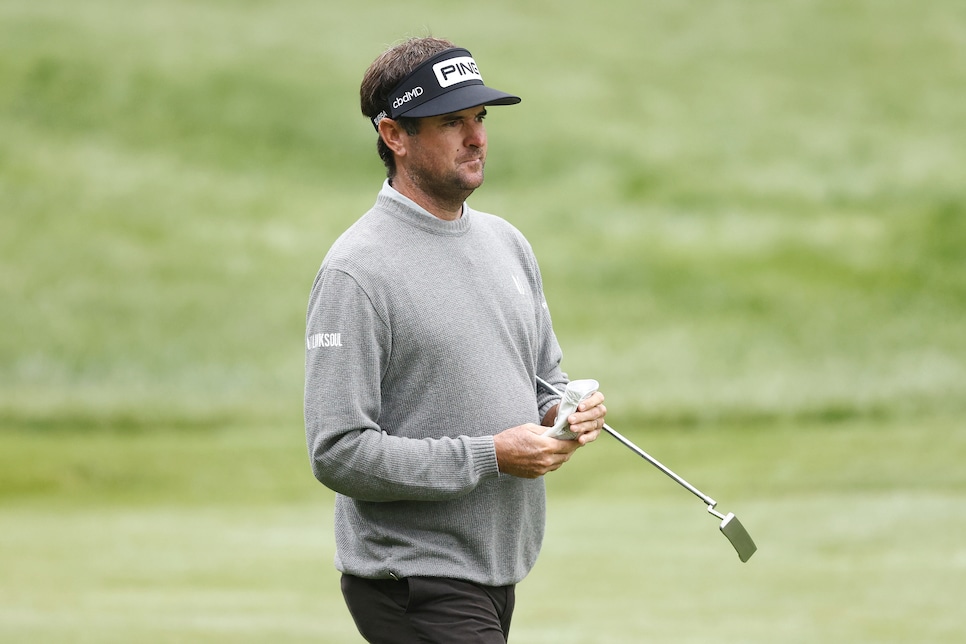 Bubba Watson is like that kid in "The Sixth Sense." He sees things that we don't. He sees openings through trees that aren't much wider than a sparrow to fly through. He sees lines off the tee that no one else (maybe other than that other wacky lefty, Phil Mickelson, or Bryson DeChambeau) would attempt. And his short-game imagination is, at times, something at which to marvel. It was on display again on Friday in the 3M Open.
Watson hadn't really done anything special at TPC Twin Cities. He was two under for the tournament and second round, battling more to make the cut than be in contention. At the par-5 12th, he pounded a 353-yard drive that flirted with the lake on the right side. Going for the green, his 225-yard second shot ended up in a really awkward downhill lie on the side of a bank above a bunker. TV didn't do justice just how much Watson had to lean on his right side just to get his club on the ball.
Knowing a flop shot was impossible, Watson instead intentionally bumped the ball into a tongue coming down into the bunker. The grass was lush, so there was no guarantee he'd get a good kick. But it turned out fantastically, the ball taking a couple of bounces before coming up just short of the fringe. If it had reached the green, the shot likely would have sidled up close to the cup.
Bubba slapped his leg in disappointment because he actually thought he was going to pull it off.
No worries. The next shot was more imaginative and brilliant. After having to wait his turn when playing partner Dustin Johnson bladed a greenside bunker shot halfway to St. Paul for an eventual 6 on the hole, Watson pulled the putter out of his bag, though his ball sitting slightly down in the grass. Then Watson turned the putter over, lined the toe up with the ball and stroked it. The roll was on line the whole way and dropped into the cup—a ho-hum 13-foot birdie.
It was all so good, considering: (a) only somebody with a blade putter can even try to pull that off (mallets need not apply); and (b), even with a blade, how many at even the upper echelon would try that? But that's why Watson is arguably the most entertaining player on tour.
And go ahead, be like Bubba. Try the putter toe shot in the next round. It'll make you appreciate him all the more.