Domino Effect
Why Bubba Watson's PGA Tour resignation could change the fate of four aspiring tour pros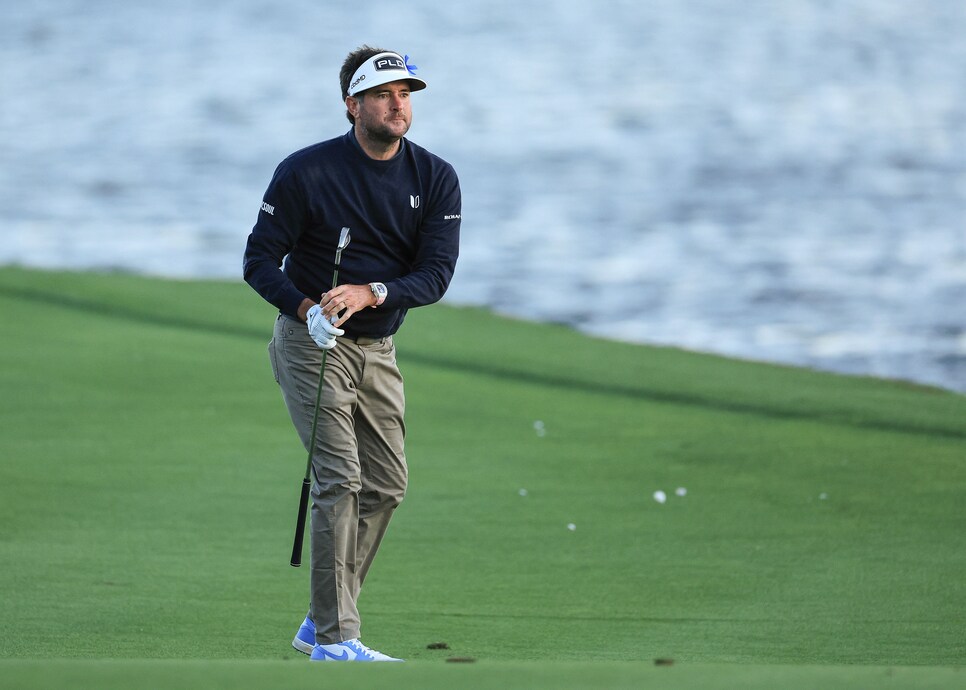 MEMPHIS — Bubba Watson publicly announced via Twitter on Wednesday that he had resigned his membership from the PGA Tour ahead of playing on the LIV Golf circuit in 2023. The seemingly innocuous decision, however, could be a significant break for four aspiring tour pros.
Watson, a two-time Masters champions and 12-time tour winner, revealed last month that he was leaving the tour after 17 seasons to join the LIV series. The 43-year-old is still recovering from a knee injury that has kept him from competing since the PGA Championship in May. Because he hasn't yet played in a LIV event, Watson hasn't been suspended by the PGA Tour, and thus remains on the eligibility portion of the FedEx Cup standings, sitting at 151st with 199.056 points.
Last Sunday, Joohyung "Tom" Kim won the Wyndham Championship, which earned him a place in the FedEx Cup Playoffs as a full tour member after previously being on the special temporary membership list. He jumped to 34th on the points list and knocked everyone below him down one spot. In turn, this meant that four players who had seemed to qualify for the Korn Ferry Tour Finals—a three-event series in which the top 25 finishers earn PGA Tour cards—from a separate non-member list fell below the threshold.
The math gets complicated, but essentially the four players—Anthony Quayle (56 points), Chris Naegel (55), Rick Lamb (55), and Matti Schmid (53)—needed more points than the No. 200 player on the FedEx Cup eligibility list to make it into the KFT Finals. They met that standard before Kim won—Jonas Blixt was No. 200 with 49.679 points—but fell below it when Jason Dufner and his 58.757 points moved from 199th to 200th. If Watson disappears from the list because of his resignation that would move Blixt back up to 200th, and those four players would once again meet the threshold and be able to play in the KFT Finals, which begin next week.
Despite Watson's statement that he would be removed from the list by Sunday, the PGA Tour had no comment on what action it might take to modify the list, or whether his resignation will elevate the four players. The Korn Ferry Tour Finals series begins on Aug. 18, and any move to shift eligibility would have to be finalized by Sunday.