The Loop
Bryson DeChambeau's big purchase ahead of the Ryder Cup had nothing to do with golf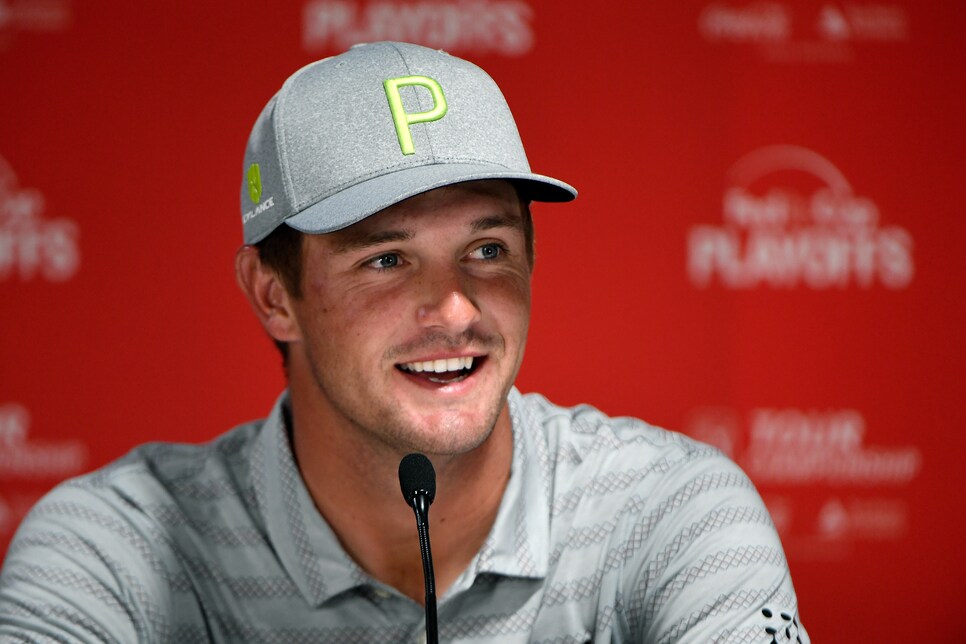 Bryson DeChambeau is in great shape to win a first FedEx Cup this week, but he's so excited about playing in his first Ryder Cup next week that on Tuesday night he made a special purchase to take to Paris. And it had nothing to do with golf.
At his press conference on the eve of the Tour Championship, DeChambeau said the following when asked about playing for Team USA in France.
"What I'm looking forward to most is the team atmosphere. I remember that at the Walker Cup, and that was like nothing else, and I know it'll live up to the same standard. Maybe even better, too. So a lot of ping-pong going on over there, I know that for me. I just actually bought a ping-pong paddle last night, another new one. I needed a new rubber, so..."
That's the first time we've heard a ping-pong paddle called "a rubber". . . but, regardless, this guy gets it. Sure, the Ryder Cup is mainly about golf, but those night ping-pong matches in team room are where real bragging rights are earned. Look out, Matt Kuchar, Bryson isn't messing around. Not that we're surprised.
Keep in mind, this is the same guy who last month said he practiced against a ping-pong robot as a kid. So the only thing surprising about Bryson's Wednesday reveal is that he didn't buy a new ping-pong robot.
At least, not yet. Four more good rounds of golf and he might earn a $10 million bonus. And that kind of cash could cover all of Team USA's ping-pong expenses for at least the next century decade.