News
We thought we knew everything about Bryson DeChambeau. Then he told us about his brain training and ping-pong robot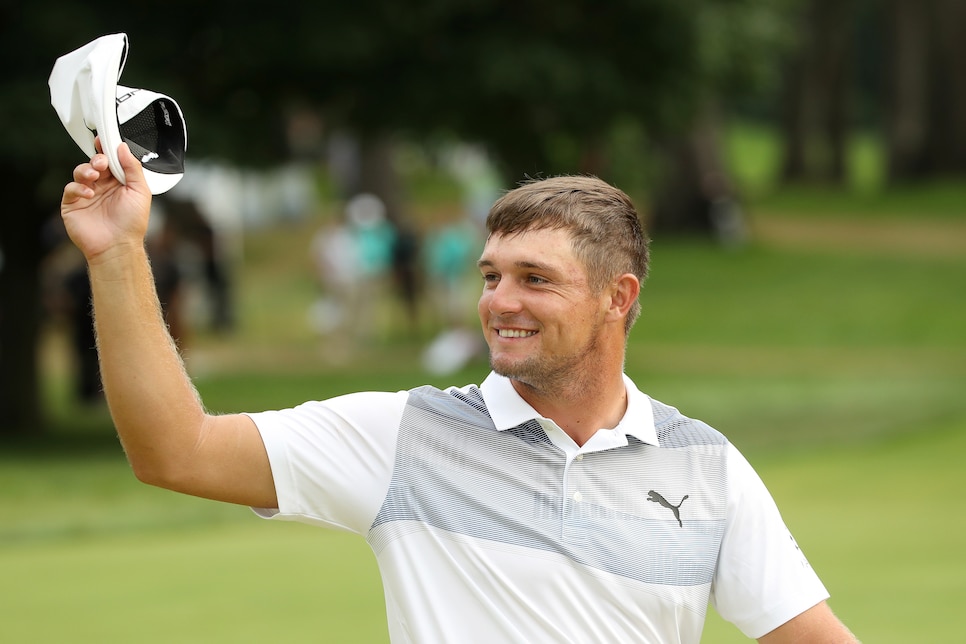 NORTON, Mass. -- We already knew that Bryson DeChambeau plays single-length irons, is fascinated by physics and was inspired by the book The Golfing Machine.
Here's one more: He grew up playing ping-pong against an actual machine.
Like a lot of golfers, DeChambeau played more than one sport in his youth -- basketball, volleyball, soccer -- but his obsession with table tennis was next level.
"I used to practice at lunchtime with a couple buddies of mine against this little robot," he said Wednesday from the Dell Technologies Championship. "We got a robot where this thing would shoot out the ball, different velocities, and different spin rates -- this is what professionals practice with. We practiced every lunch period for a couple of years. And I got pretty good, needless to say."
That should come in handy next month when he presumably makes his first Ryder Cup team.
Asked if he bought it or built it -- naturally -- DeChambeau reiterated the former, adding, "I didn't have any coding knowledge back then."
The brain of course has become a more recent interest for DeChambeau, who added that he has been working with a company galled Neuro Peak over the past month to help his game on the course.
"They've been helping me out tremendously about how to produce proper brain frequencies to get into parasympathetic states and sympathetic states when I need to," he said. "Last week in certain situations when I didn't execute a shot properly, when my heart rate got up, I was able it to control it and get it back down, based on breathing and stuff like that."
That idea was spawned from a relationship with Greg Roskopf, the founder of a company called Muscle Activation Techniques.
Of course it only goes so far. DeChambeau hasn't mastered using his mind to control where the ball ends up.
"I am not qualified to answer," DeChambeau said with a smile.