Equipment
Are single-length irons (like Bryson DeChambeau's) right for you?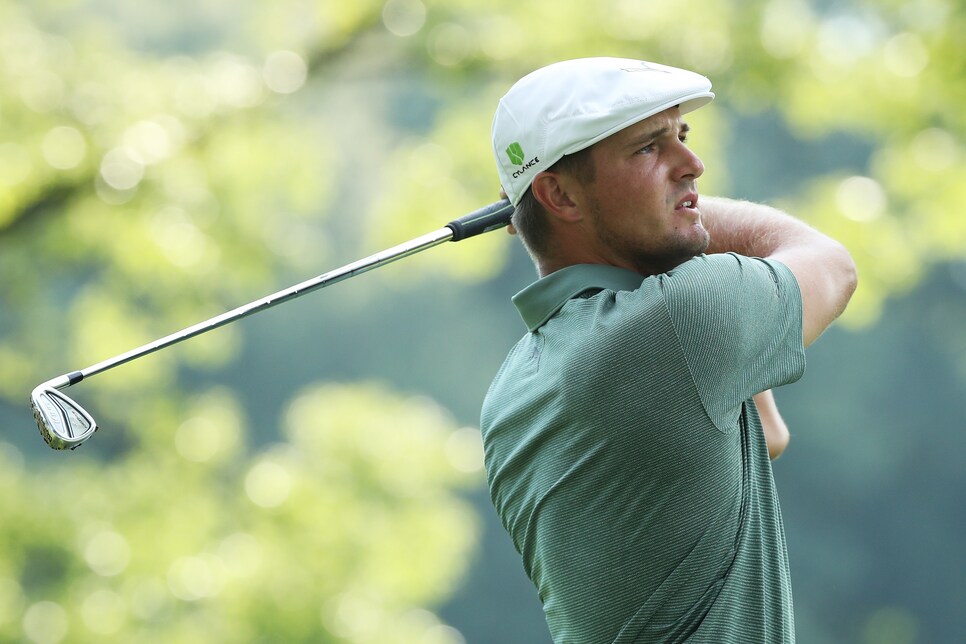 (Photo by Gregory Shamus/Getty Images)
With the success of Bryson DeChambeau at last week's Northern Trust, the question of his unique single-length approach to his irons again jumps to the fore. Given that DeChambeau has more wins in the last 13 months than Jordan Spieth, Rory McIlroy and Rickie Fowler combined—and he has joined elite territory, alongside Jack Nicklaus, Tiger Woods and Phil Mickelson in becoming just the fourth player ever to capture the U.S. Amateur and NCAA Championship, in addition to three PGA Tour events before they turn 25—his eccentric method might be his own, but it has certainly proven its merit. And so the question naturally exists: Can that method work for you, too?
Single-length has been hidden in the shadows of golf equipment for decades behind small companies like 1-Iron Golf and long forgotten sets of EQL irons from Tommy Armour Golf in the late 1980s. But it has emerged in recent years with multiple options from DeChambeau's brand, Cobra, as well as Wishon Golf and Edel, the company that built DeChambeau's irons when he won the U.S. Amateur back in 2015.
So if you think some of DeChambeau's single-length logic might work for you, consider these issues:
DeChambeau is clearly happy with how he's playing the game and that happiness traces back to confidence. "The No. 1 thing that makes me happy is seeing a golf ball go exactly the way I felt it should go," he said immediately after his win at the Northern Trust. DeChambeau, who once called his first PGA Tour win in 2017: "the day the game changed," believes that happiness has its roots in all his irons being the same length. Maybe the game hasn't changed like he thought it would, but with each win, there's certainly more to talk about.