News
Bryson DeChambeau in contention at Innisbrook after father undergoes kidney-transplant surgery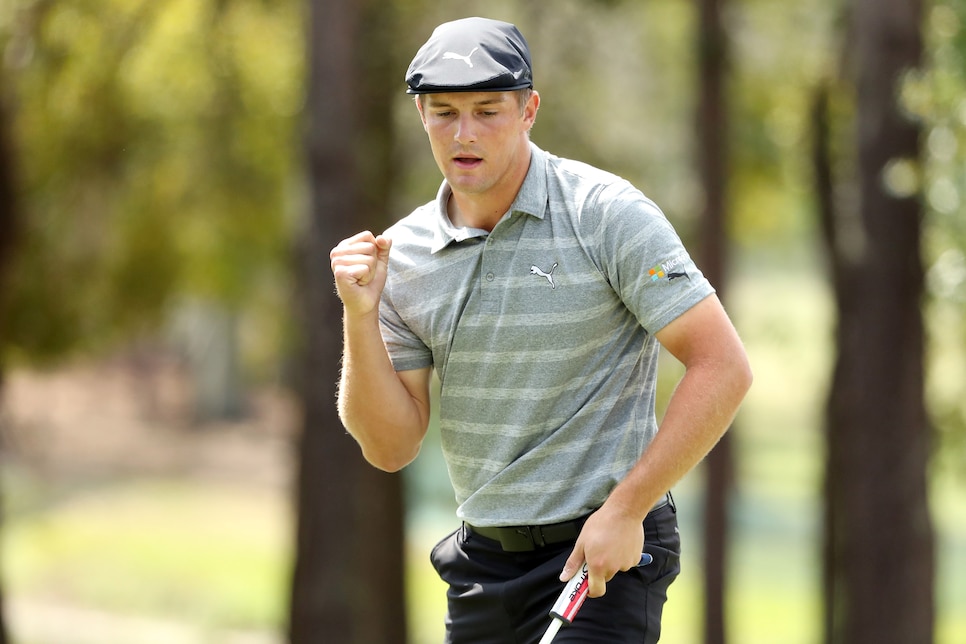 Could peace of mind be propelling Bryson DeChambeau this week at the Valspar Championship? The PGA Tour rookie hasn't made a cut in his last five starts, dating back to the Sony Open in Hawaii. But an opening-round 67 at Innisbrook Resort's Cooperhead Course, followed with a Friday 70, has the 23-year-old from Clovis, Calif., on a leader board inside the top 10.
DeChambeau's struggles in recent weeks are likely related to an injured right hand and some public run-ins with PGA Tour and USGA officials over the putter he began using after switching to a side-saddle putting style late last year. Less well-known, however, is that DeChambeau also has been wrestling with the poor health of his father.
Jon DeChambeau has suffered for years from diabetes, and in 2014 the disease caused both his kidneys to fail. Since then he's been on dialysis and hemodialysis as he has awaited a live donor for a transplant. According to a report in Golfweek, Jon finally on Wednesday finally received his kidney, donated from a high school friend, on Wednesday.
Bryson was able to talk to his dad after the surgery, performed in San Francisco.
"It's been a long time coming," Bryson told Golfweek, "and I'm just happy that he's going to be healthy and going to be able to come out and watch me play, because he hasn't been able to these past two to three years."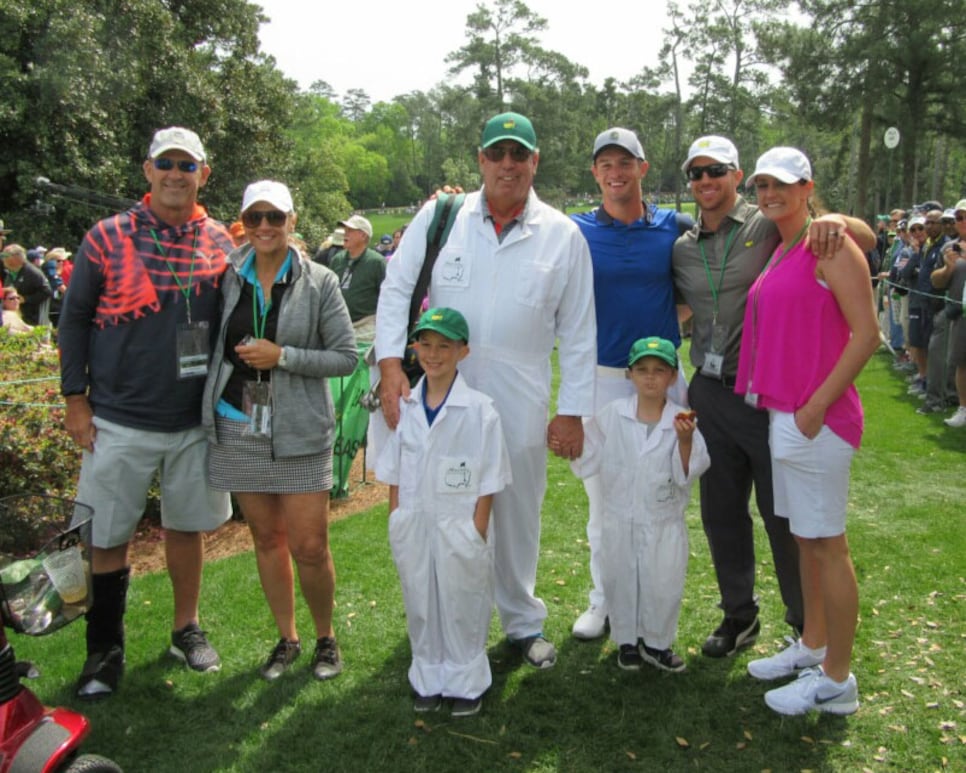 Indeed, Jon has only seen his son play twice in the last 19 months: At the 2015 U.S. Amateur at Olympia Fields, where Bryson took the title after winning the NCAA title a few months earlier, and last April's Masters, where Jon received dialysis in Augusta early in the week in order to be able get to the course for the competition.
Jon will require a few more months to recover, but the fact that the operation finally happened would seemingly be a comfort to Bryson. Meanwhile, the blisters on his right hand, which forced him to withdraw from the Genesis Open last month, have healed. And, after switching back to a more conventional putting style, DeChambeau has been using a Matt Kuchar-style stroke on the greens at Innisbrook with the putter grip resting against his left forearm. The method has thus far proved successful, as his strokes gained/putting average through 36 holes has been 1.357.
DeChambeau's Friday round could have been even better if not for three bogeys over his final six holes. Still, he seems relatively pleased with his game.
"It is the best it's been since college, I can tell you that, since I won the NCAAs and U.S. Amateur," Bryson said. "I think it's almost better than that now."