News
Golf frontier reached: Bryson DeChambeau reports breaking 400-yard barrier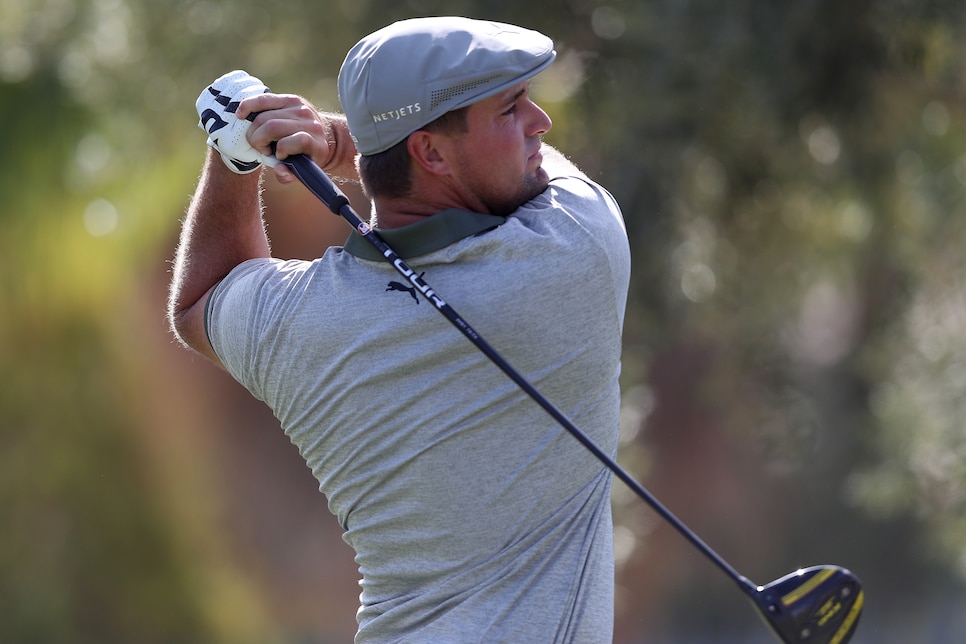 There are some who rolled their eyes and scoffed when Bryson DeChambeau boasted that he'd drive the ball 400 yards one day. The notion seemed as much a fantasy as someone shooting a perfect round of 54.
Now, at least when it comes to the game's highly driven scientist, anything seems possible. Only months after he spoke of the frontier, DeChambeau has reached it by breaking the 400-yard barrier.
On Friday, DeChambeau posted on Instagram a photo of his launch monitor, and he was celebrating the first time he has carried the ball more than 400 yards. CARRIED—from his clubface to the moment the ball found earth again. The actual distance was 403.1 yards, so what many a weekend hack considers a longish par 4. Ball speed: 211 mph, or the speed of an Indy race car. The hang time: 8.2 seconds.
Of course, it was only a matter of time before this happened. DeChambeau has been saying since he beefed up that his goal was to smash the 400 ceiling. After the mad scientist went back to work in his lab following his dominating victory in the U.S. Open at Winged Foot, he revealed that he was going to test a 48-inch driver. The scary thing is, in reporting his 400-yard bomb, DeChambeau added, "Not even the 48-inch driver."
Purists and golf course architects are rolling their eyes in surrender.
The next big on-course experiment comes in arguably the most compelling tournament of this COVID-19 year, the delayed Masters in three weeks. As others quickly pointed out on Friday, if DeChambeau can approach 400 yards in competition, he could master Augusta National like none before him. All conditions being equal and with elevation or roll not considered, with a 400-yard tee shot, he'd have 45 yards into the first green, 95 into the fifth, 50 into the seventh, 95 into No. 10, 105 into 11, 40 into 14, 50 into 17 and 65 into 18. The par 5s would all be reachable in two with a short iron.
Granted, DeChambeau is not going to drive it 400 yards consistently. His 322-yard average from last season tells us that he still has a long way to go to produce bombs that big on a regular basis. But there seems little doubt that Bryson is hellbent to get there.