The Loop
Brooks Koepka on the whereabouts of his U.S. Open trophy: "I don't even know"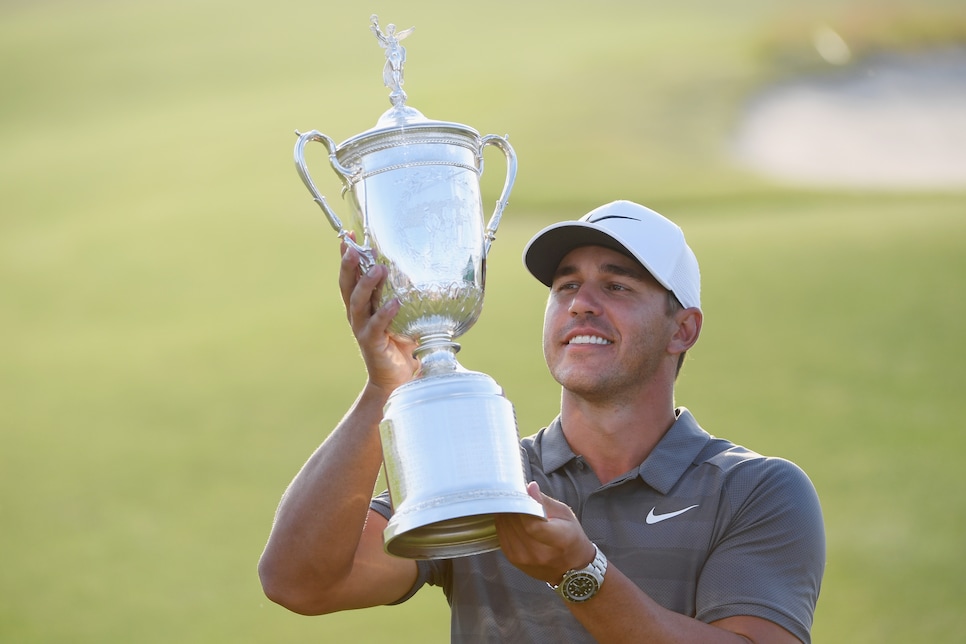 The trophy, however, didn't make the trip.
"It's at my house," he said Thursday. "It's just chillin'."
Of course it is. Koepka isn't much of a trophy guy he says, though he does keep his first U.S. Open trophy on display in the wine room in his house.
"I wasn't going to bring it this week," he said. "We've got enough. I've got to go to Boston next week to hang out with my buddies. We've got a bachelor party."
Koepka isn't even quite sure where he left it, adding, "I was trying to sleep so much, I left it, I think, on the kitchen counter. I don't even know."
He also said he's so tired that he felt like he didn't know where he was this week, not that you'd know it from most of his opening round at TPC River Highlands, where he birdied four of his first five holes.
Koepka bogeyed two of his final three holes, which included a three-putt from six feet on the par-4 ninth.
"I just ran out of gas," said Koepka, who settled for a two-under-par 68. "I'm exhausted mentally. I'm excited to go home and nap."
Just not with the trophy.