liv for the moment
Brooks Koepka and Jena Sims win LIV Golf kickoff party thanks to Koepka's truly unhinged shirt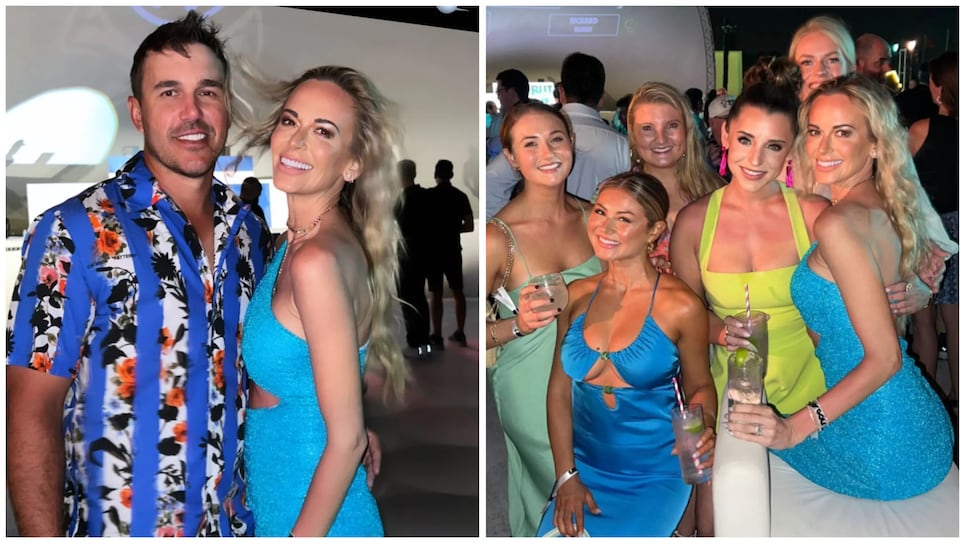 Perhaps you've heard of this LIV Golf thing.
Well, the Saudi-backed league is back for a second season, which means we're about to endure another unremitting saga of drama, chaos and the 4 Aces. Before that, however, we have a welcome-back fiesta with golfers set to tee off this week at Mayakoba.
The first LIV party of the year featured a who's who of individuals not on the PGA Tour, including Brooks Koepka and Jena Sims doing all they can to push Smash GC.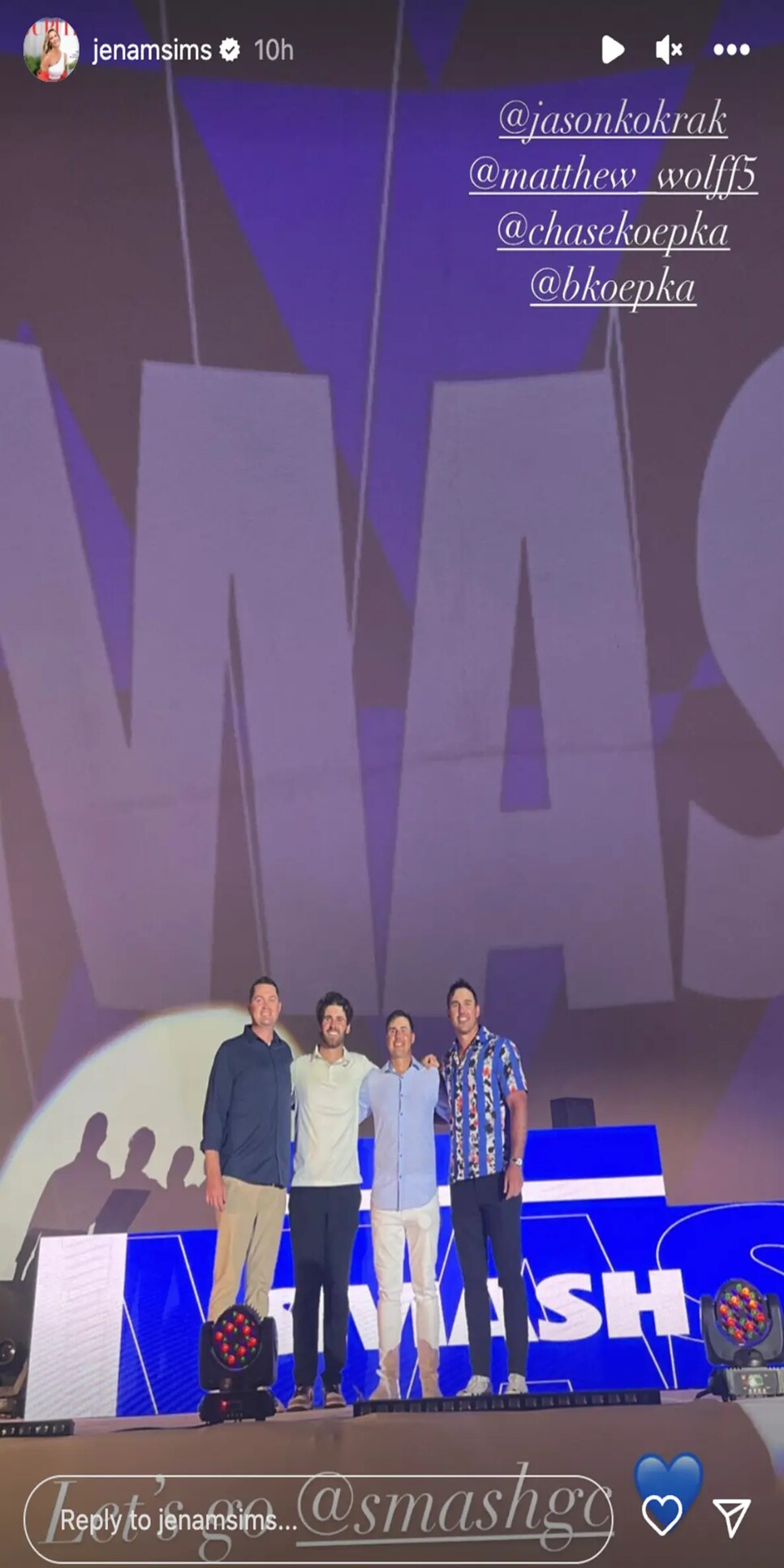 What exactly is Koepka wearing? Who's to say? But you can't disagree with the fact that it's certainly a shirt.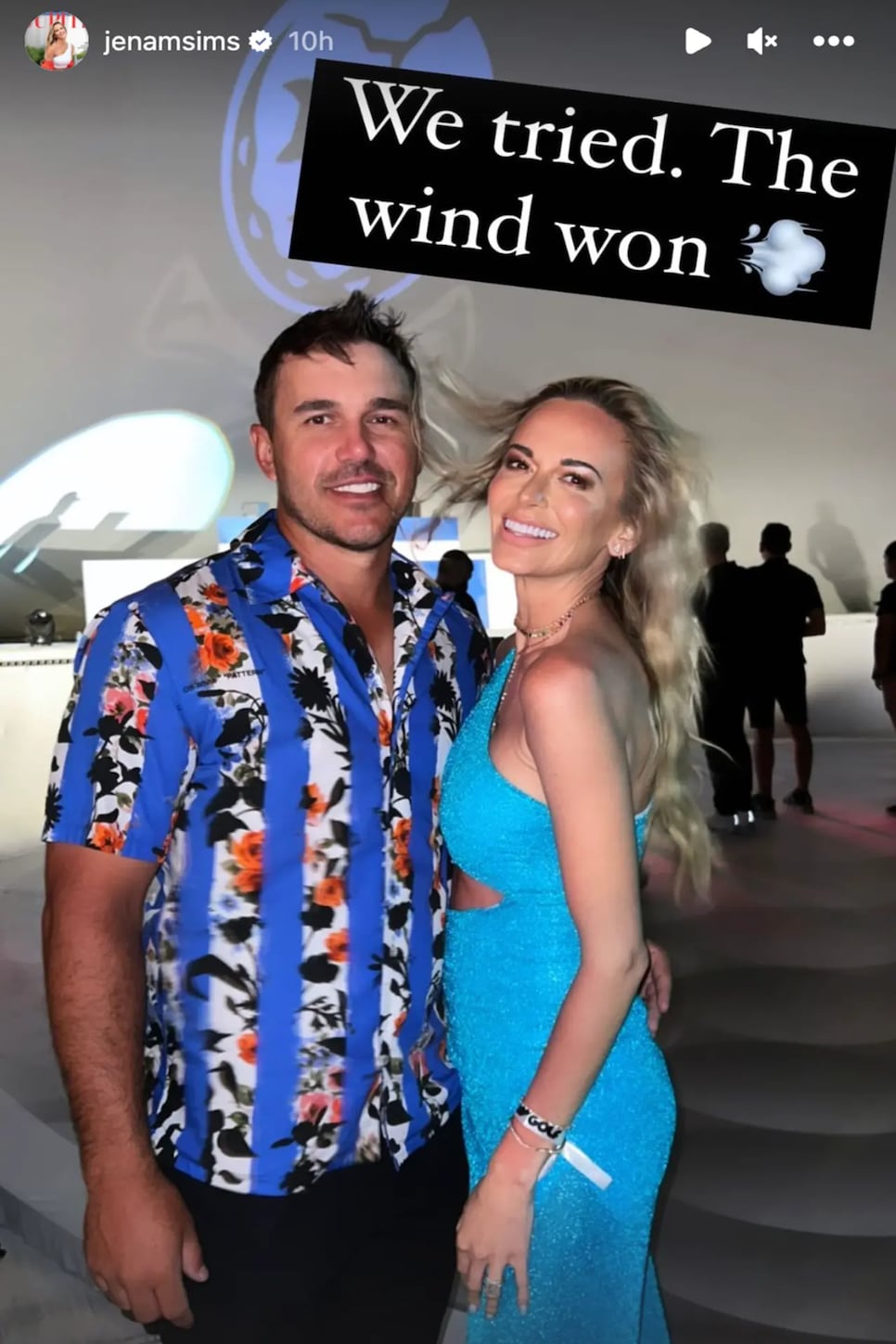 The duo's hairdos may have been foiled by the wind, but at least Sims was able to take a nice little Mexican vacation, which led to perhaps my favorite caption in recent history, from The U.S. Sun.

She is an American sipping from a coconut. You can't argue with the facts.