Playing Favorites
Brooks Koepka all but reveals that he is not the favorite child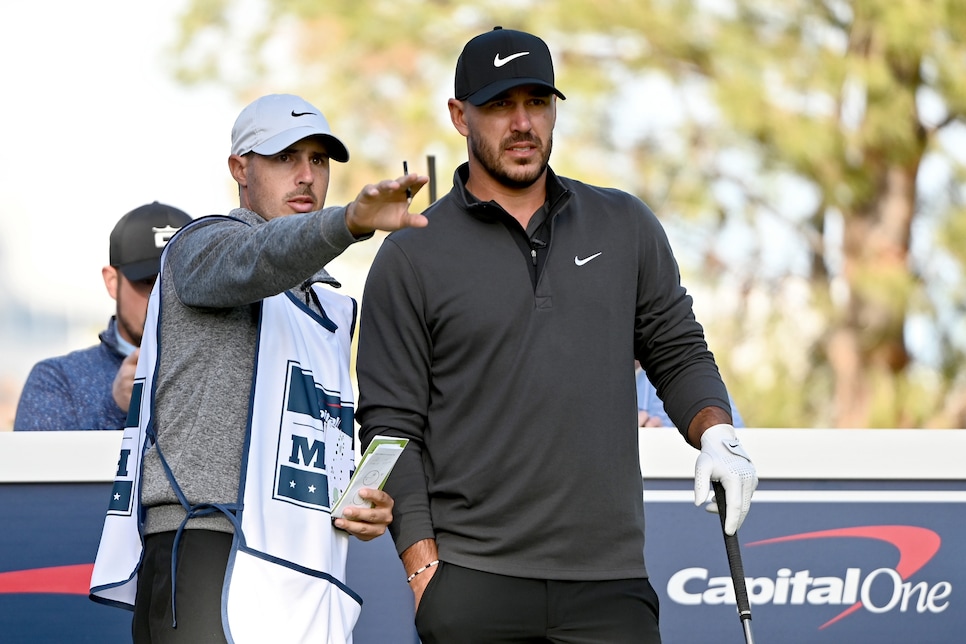 It's a massive home-game week for a countless numbers of tour pros in this week's Honda Classic field. Brooks Koepka, a noted #JupeLife gang member, is among those sleeping in his own bed, which, as he explained at PGA National on Wednesday, is not without its disadvantages.
"Phone blows up a lot more, a lot more people wanting tickets," said Koepka. "More people wanting to go to dinner. I don't do that in a normal week. I'm pretty much locked in my house and only see the golf course and the gym. It's different.
"Just odds and ends, making sure everybody is taken care of, family, some friends, things like that, so it makes it a little bit more difficult."
There is one family member Koepka won't have to worry about this week - his brother Chase, who is competing in the tournament for a second straight year. Last season, Brooks had to pull out of the Honda due to a knee injury, while Chase posted the second-best finish of his PGA Tour career, a T-30. In the second round, Chase birdied all three holes at the famous Bear Trap, becoming only the 10th player to do so in the tournament's history.
It's a home game, too, for Chase, who also resides in Jupiter. Brooks and Chase's parents will have the toughest task of all, attempting to follow both their sons' rounds on Thursday and Friday. It could be possible, though, as Brooks teeing off at 7:56 a.m. ET on the 10th tee Thursday and 12:51 p.m. on the first tee Friday, while Chase goes off at 1:46 p.m. on the 10th tee Thursday and 8:51 a.m. off the first tee Friday. A lot of running around in the Florida sun, sure, but that's what parents do for their kids, am I right?
According to Brooks, his mom and dad will be devoting all the attention to Chase. Perks of being the baby bro.
"My mom probably won't even watch me or my dad won't watch me," Brooks said. "They'll probably just go watch [Chase]. I know my friends are all going to be doing 36 watching me and then going to watch him because we pretty much have the same friend group. They'll be out there watching him. A lot of work for them."
Chase Koepka the favorite child, confirmed.
We kid, we kid. Honestly, if Brooks is telling the truth, it's hard to blame his parents. Chase needs all the support he can get out there. Brooks, on the other hand, will do just fine on his own. If only they were paired together, though Brooks believes that would put too much pressure on Chase.
"It would make my family's life a lot easier," he said. "I don't know, it's different. We don't really get to play too much anyways, even when we're here at home, so I think playing in a tournament, I think he'd be more worried -- I'd rather see him do his own thing."