Side Bets
This British tour pro has already wagered on Charlie Woods winning a PGA Tour title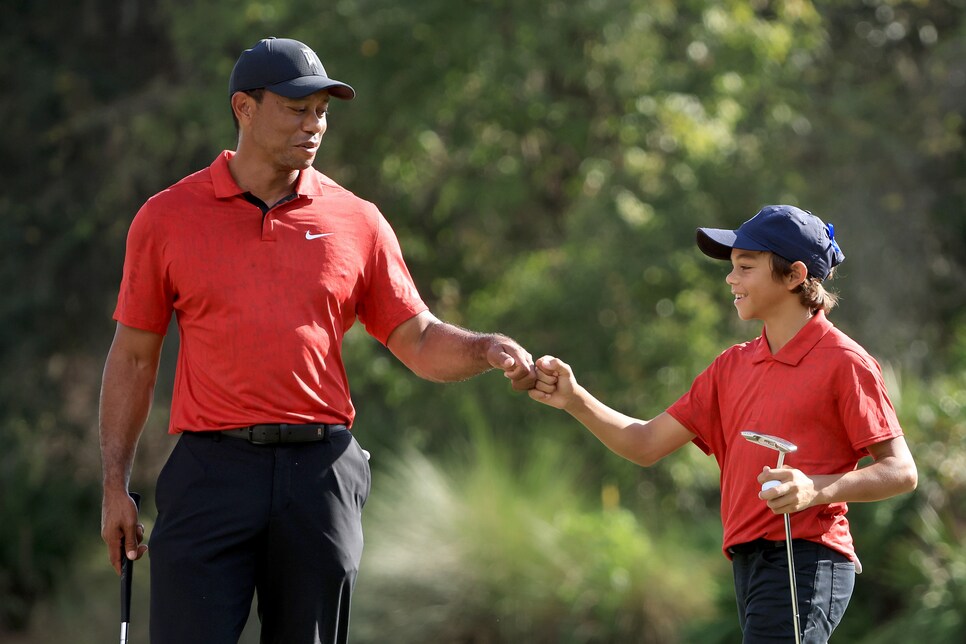 No one knows how far Charlie Woods will go as a golfer, but we already know the 13-year-old possesses a sweet swing and some sharp trash-talking ability that must make pops proud. We're also aware that there are places out there where you can already wager on whether Woods will win as a pro. And apparently, one tour pro has put his money on it happening.
OK, so it's nothing too official—or serious—but Eddie Pepperell tweeted about a bet he has with his caddie, Jamie Herbert. And it's a bet that the two-time DP World Tour winner was feeling particularly confident about after a couple new videos emerged over the weekend of Charlie hitting golf balls on the range under the watchful eye of a certain 15-time major champ.
The fact that Pepperell put 100 pounds on it isn't too big of a deal, but at straight-up odds? And now he wants to double it? That's a man who likes to live dangerously.
Jamie didn't accept or decline Eddie's ask. Instead, he stayed focused on the success they've been having together recently.
Charlie and Tiger have taken center stage at the PNC Father Son Championship the past two years, including a runner-up finish to John Daly and Little John Daly last year. To be clear, a win in the event would not mean Pepperell wins his bet. But if that ever happens, who knows how much he'll want to wager.