friends forever
British Open 2023: Rickie Fowler comes to Justin Thomas' defense, wants JT the 'bulldog' at Ryder Cup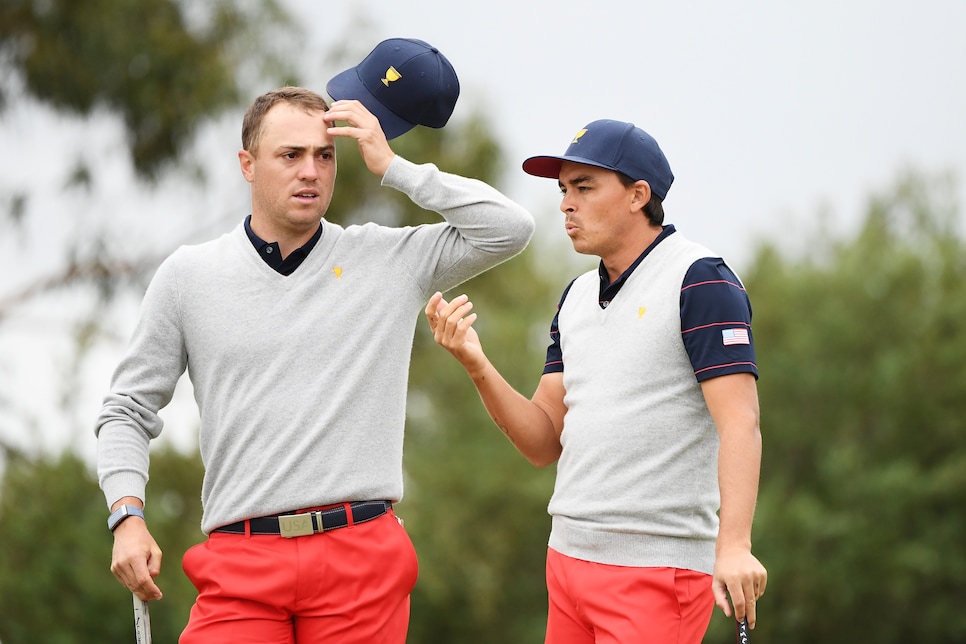 If anyone can relate to Justin Thomas' up-and-down play as of late, it's his good friend Rickie Fowler. JT's Open Championship disaster comes on the heels of a U.S. Open second-round 81 and a missed cut at the Masters. He's recently said he's trying to "make sense" of his major descent. Now the golf mainstay is quite possibly on the outside looking in when it comes to the U.S. Ryder Cup squad. Fowler, a player who was lost in the wilderness for quite some time, is bullish on JT's chances to return to form, however, and wants his compatriot at Marco Simone despite some recent struggles.
"He's nowhere close to how long I went through but everyone goes through it at some point," Fowler told Bunkered. "I don't expect to see him going through it for very long at all. I have a lot of belief in him and his game. He's someone that's obviously very tough on himself.
"He's got plenty of people around him that are always there to help out, guys to lean on, myself, Jordan [Spieth], and plenty of others. I'm not too worried about him."
Fowler was on a self-described "long road" to get back to his winning ways with 1,610 days separating PGA Tour wins. JT is nowhere near that streak but will need some stellar play to conclude the season if he wants to partake in September's Ryder Cup.
The Americans haven't won on European soil in 30 years, and Fowler believes that JT is critical for the team's chance in Italy. With that said, JT is currently 13th in the American Ryder Cup standings and will most likely need to be a bold captain's pick by fellow two-time major winner (and Open Championship roommate) Zach Johnson.
"As a friend and roommate, I'm concerned just because he's my buddy and I know what he's capable of," Johnson stated on Friday.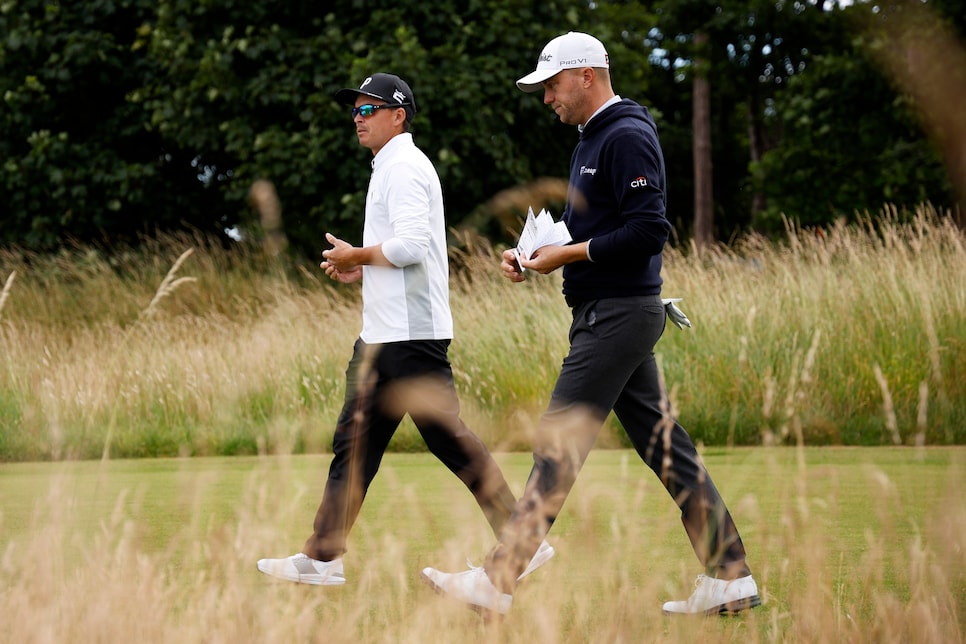 Fowler elaborated on what he thinks Thomas brings to the U.S. unit: "A lot. He's someone that – I wouldn't say turns into a different person, but he kind of does in a team event. He loves that atmosphere."
JT has recorded six-and-half points out of nine Ryder Cup matches, so Fowler's comments are far from unfounded.
"When we've played together as partners, I kind of let him be in control as far as giving putts and stuff like that," Fowler continued. "I'm kind of the silent guy off to the side.
"He's a bit more of the bulldog and wants to go right into the middle of the fight. He loves the setting, the kind of atmosphere and everything. I'd love to see him turn some things around to have a chance to be there."