living legend
British Open 2023: This legend hitting full send drives on the beach is an Open hero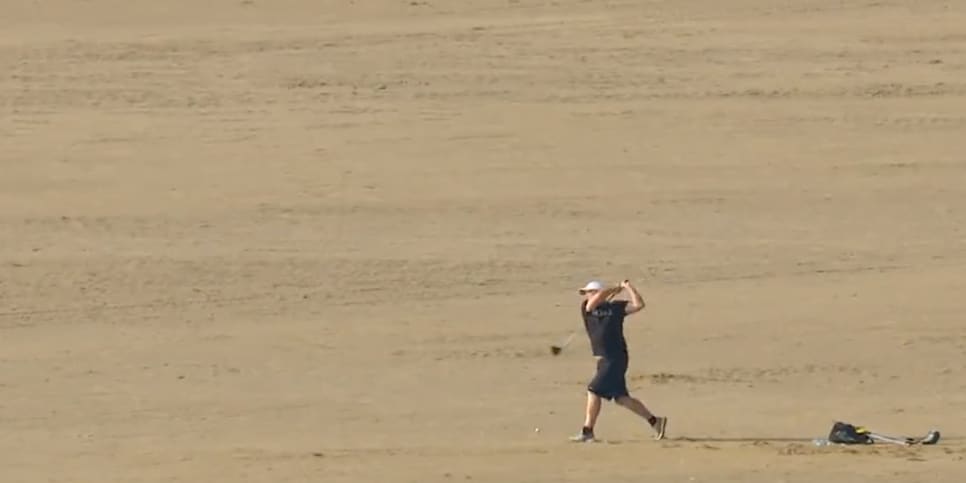 We might have missed Rickie Fowler's out-of-bounds fiasco on Royal Liverpool's No. 18, but, boy, did we get some hi-res footage of some random fella getting drives in on the beach?
A new legend unknowingly joined the Open Championship broadcast while hitting balls parallel to the course. He didn't just get a moment of glory but a swing breakdown from golf great and former Ryder Cup captain Paul Azinger.
"Do you think he's got the golf bug?" asks Azinger. "Oh, come on, stand a little bit wider. Give it a whack, come on. Big turn, big turn. Yes, that's it … Added that little Seve finish, swirling the club. That's what he used to do down there. Hitting them off the beach with his 3-iron. Might be a little bit late for this guy, but he's doing well though."
Azinger wasn't the only one who had something to say as social media erupted to congratulate this golf lover for making it onto the biggest stage imaginable.
It's a little hard to see with this angle, but notice how the driver shaft is tilted backwards? He's ready to send it, high and far.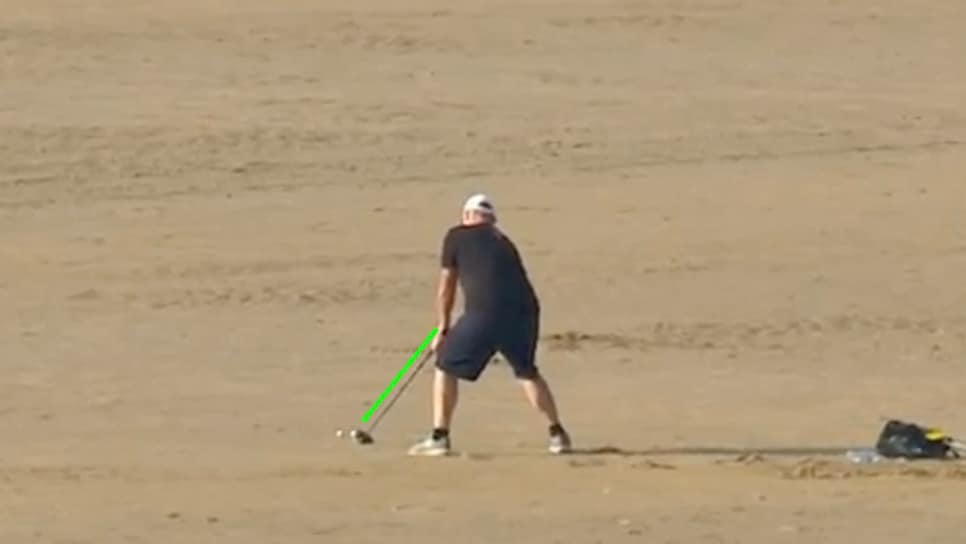 His stance is a little wide, which restricts his turn slightly, but he still manages to transfer his weight into his lead side, which helps him create speed.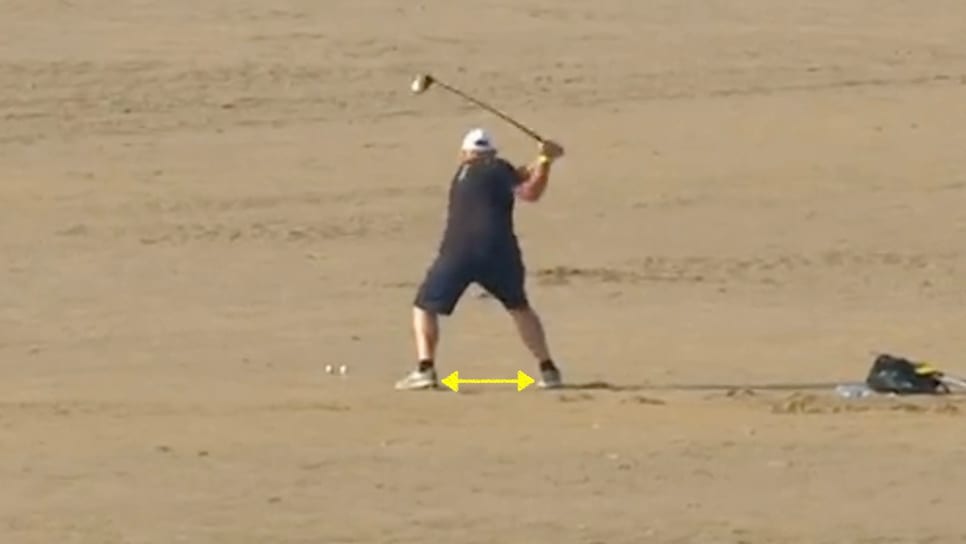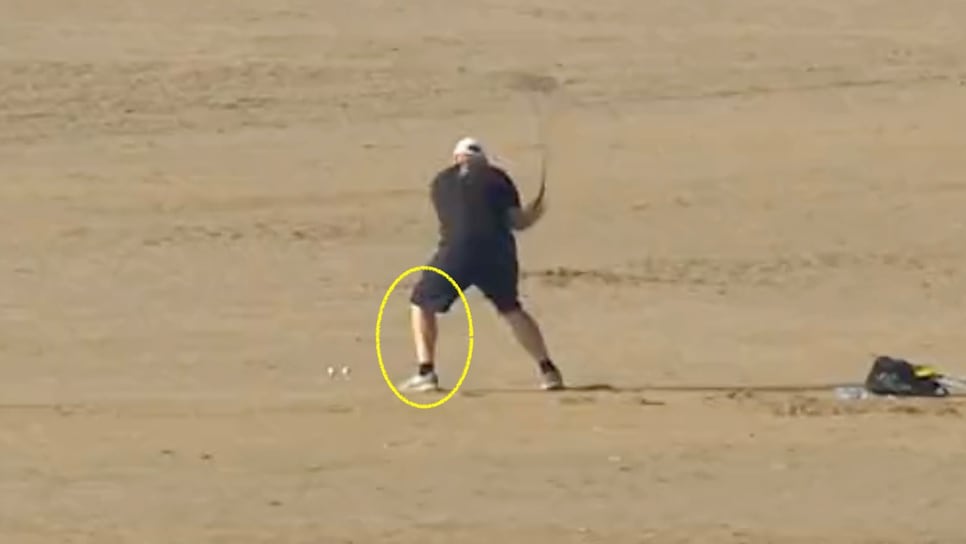 By the time he gets to impact, his hips are forward but his body is tilted backwards. He looks like he hit a high bomb right here.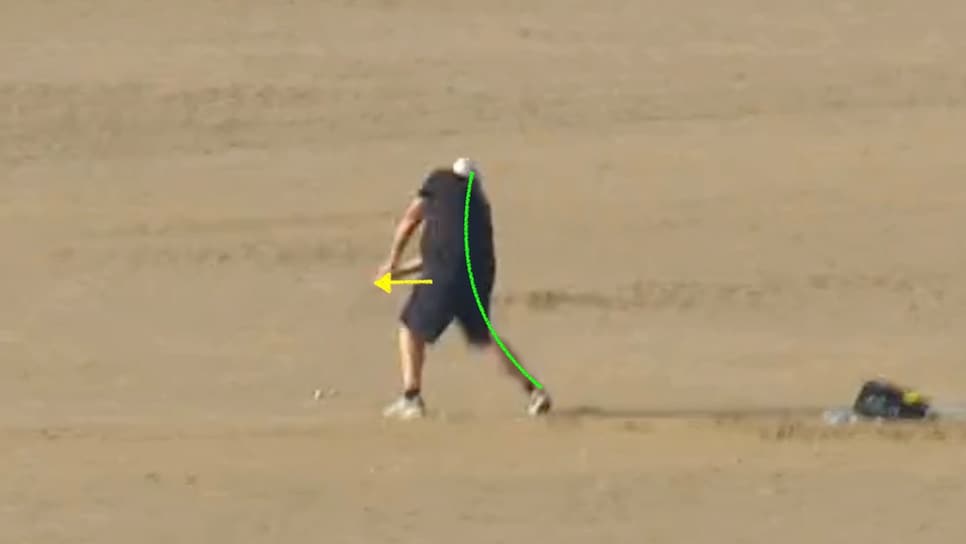 And a perfectly balanced finish to end it.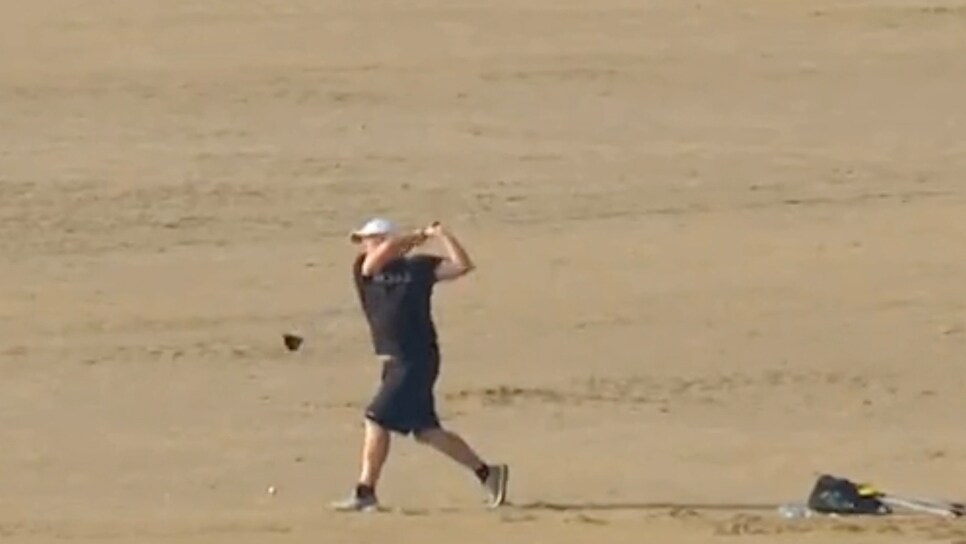 Anyway, this dude is living his dream. He's getting a little workout in next to the ocean and he'll eventually head home and find out that he was getting the same coverage as Rory McIlroy and Phil Mickelson.
Can you ask for anything more? Give him the $3 million prize money too. Why not? All he'll buy is a sleeve of golf balls and get a few more shots in before the sun sets.