Stats
British Open 2022: Rory McIlroy just pulled off something that no one has ever done in golf history (And no, it's not good)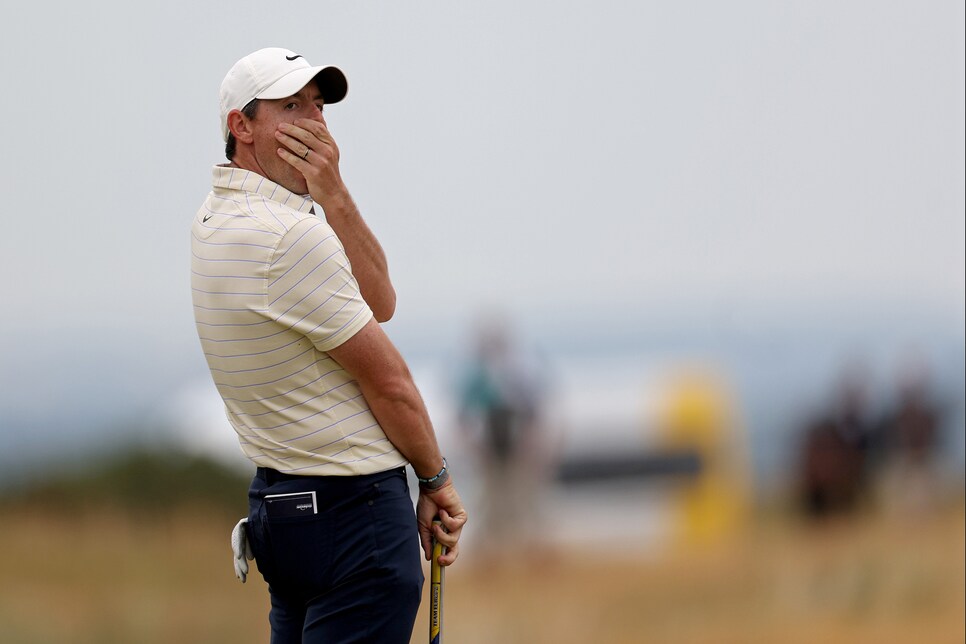 Even someone watching golf for the first time in their life on Sunday could have summed up why Rory McIlroy didn't win the 150th British Open. He simply couldn't make a putt.
Not that the four-time major champ missed any real short ones. And not literally, because, he obviously converted a lot of tap-ins—18 of them, in fact. But he didn't make any of any substance.
While Cameron Smith put on a masterclass on how to one-putt the greens at St. Andrews on the back nine of the final round (and for the tournament), McIlroy demonstrated how to two-putt every one of the Old Course's putting surfaces. Literally.
And so we were left with this statistical oddity: Rory McIlroy hit every green in regulation on Sunday—and two-putted every green on Sunday. Yep, that's 18 greens and 36 putts. And just to be clear with that first-time golf watcher, that doesn't happen often. It's basically impossible. In fact, it's never happened quite like this with a guy who entered the final round as the 54-hole leader. In any major. At any venue. Ever.
Absolutely stunning. Because, again, it didn't seem like McIlroy putted poorly. He just didn't make anything, barely missing hole after hole, most notably on 13 when his 60-footer for birdie came up about an inch short.
McIlroy made no bogeys in the final round, but his two birdies (one when he reached the par-5 fifth in two and the other when he drove the par-4 10th) weren't enough to keep pace with Smith's 64 that included a back-nine 30. Maybe during another year, but not one with a record-tying score of 20 under.
In fact, McIlroy's final two-putt par on 18 left him in solo third behind Cameron Young, who eagled the hole moments before. Ouch. Although by that point, finally holing one might have actually been an even crueler move by the golf gods.