The Loop
British Open 2019: A step-by-step guide to watching first-round coverage of the Open in the Eastern Time zone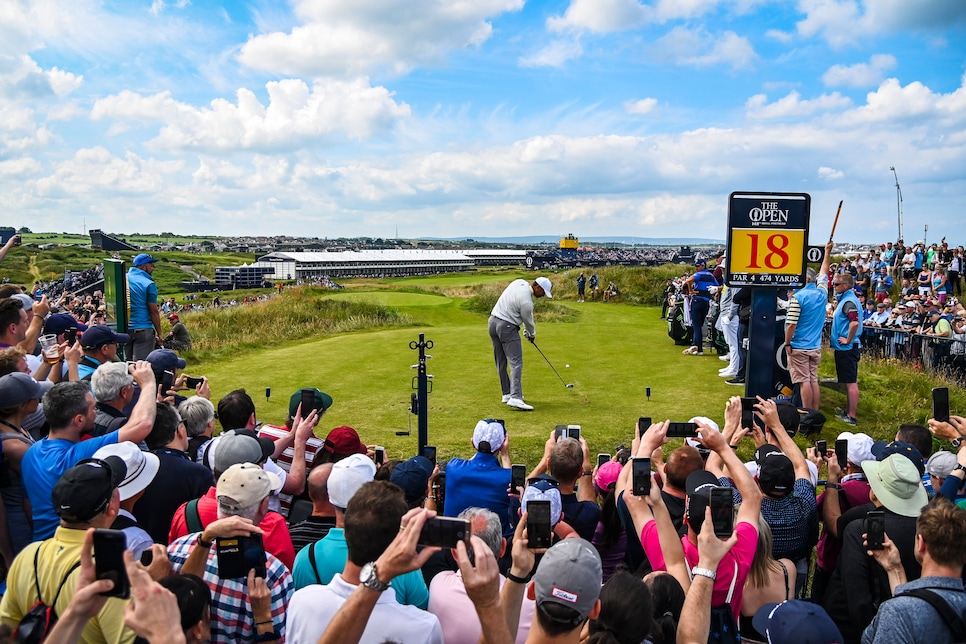 With each passing year, the "British Open Open Championship is the best major" crowd screams louder and louder. And while I grew up loving the Masters more than any golf tournament on the calendar, I'm beginning to feel myself leaning more and more in the Open's direction. The Masters signals the beginning of golf season, the U.S. Open, with all its faults, is still a demanding test that has provided much more excitement in recent years than it gets credit for, and the PGA is, well, it's the PGA (truth hurts). The Open, however, stands alone. The historic links, the weather, the style of play, the 90-second pieces NBC does as coverage lead-ins with some guy with a British accent narrating a scene at a nearby bar with b-roll of Guinness being poured and fish being fried—you really can't beat it.
For those who don't make the trip, it's the most unique viewing experience of the year in golf, particularly for the East Coasters. Sorry for the East Coast bias, but there is a reason that every major television event is catered to the Eastern Time zone. We're better than you, and we know it (I kid, I kid). But the Open literally can't cater to us, instead forcing viewers to rise up in the wee hours of the morning to watch major championship golf.
This is, in my opinion, one of the Open's best qualities. There is nothing like watching a major with the smell of bacon wafting in the air and a cup of hot coffee steaming in your face. You could always fry up bacon as the leaders come down the back nine at Augusta, but that's savage behavior, and it's not the same.
With all that said, it's tough to navigate your viewing schedule and get enough sleep to not be dead by Sunday. Do you stay up all night and power through? Do you set your alarm for 4 a.m. and miss some early featured groups? Do you keep your normal schedule and risk missing an early-morning 64 from Phil Mickelson? It's overwhelming. We came up with a step-by-step guide to watching first-round coverage that will help you catch all the best action and get an adequate amount of sleep. For the full television schedule, click here.
(All times ET, because, see above.)
1:30 a.m. - Watch Darren Clarke hit the opening tee shot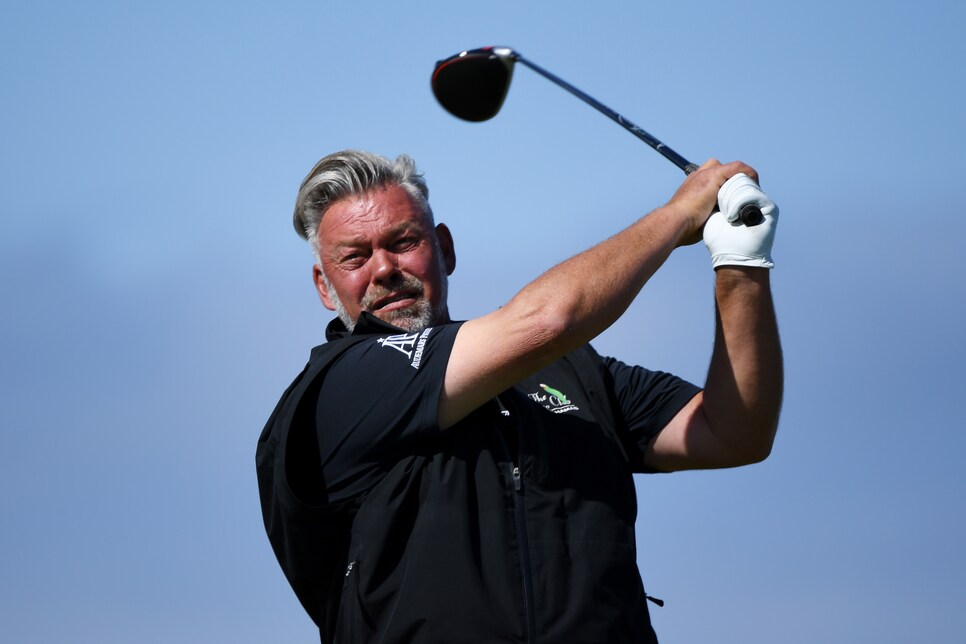 If you've read anything about the history of Northern Ireland, Royal Portrush, or why the Open returning after 68 years means so much (this Golfweek piece by Northern Ireland's own Eamon Lynch is a good place to start), then you're aware of how special a moment this will be. For Clarke, it probably won't rival the opening tee shot he hit at the 2006 Ryder Cup at the K Club just after his wife had passed away, but it'll be close. Clarke not only calls Portrush home, but calls Royal Portrush his favorite course in the world. You don't want to miss this.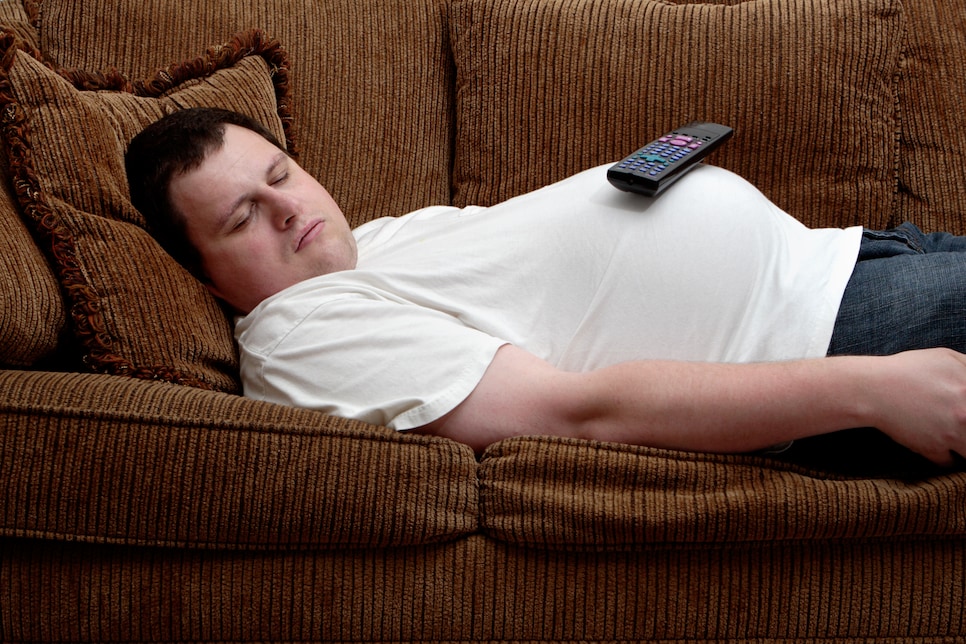 If you can fall asleep after getting all jacked up, now is the time. Feel free to get three solid hours in your bed, but your best bet is crashing on the couch so when you wake up, you don't even have to flip the TV or find the channel because coverage is already on (I'm aware of how lazy this sounds). Trust me, you're not missing much in this coverage window, save for a front-nine 32 from Phil, which doesn't seem promising judging by Mickelson's own words.
5:09 a.m. to 10:30 a.m. - Rory! Rickie! Bryson! And more!
Put the bacon on, get the coffee up and strap in. This is when the action will get real HOT. Rory McIlroy begins his quest for a second Open Championship at 5:09 a.m., and it'll be must-see TV if he gets it rolling early on a course he once shot 61 in competition in 2005. You've also got the end of Mickelson's round in this window, as well as Sergio Garcia, Henrik Stenson and Ian Poulter getting their rounds underway. Immediately following Rory is the group of Rickie Fowler, Hideki Matsuyama and Kevin Kisner, and as all these guys make the turn, Justin Thomas, Brooks Koepka, Tommy Fleetwood and Jordan Spieth will be getting started. Five-plus strong hours of coverage right here. Don't be afraid to get some first-round matchup bets in, because nothing says "action" like living and dying with every shot at 6:30 a.m. ET. This is why, as much as I loathe soccer, I wish I could get into it. Betting on and watching a game in its entirety before the rest of the world wakes up is an ELECTRIC way to start the day.
10:30 a.m. to 12:30 p.m. - Power nap
For those of you with a "real job" that requires your "full attention" in an "office environment," well, this entire guide is probably not for you. Power-napping at the desk is definitely frowned upon. But for the rest of us rotten millennials reading this post on our mobile devices who get to WFH (translation for the old heads out there: work from home), we're going to need this two-hour nap to be ready for another full-coverage window. Because that coverage window features …
12:30 p.m. to 5 p.m. - TIGER!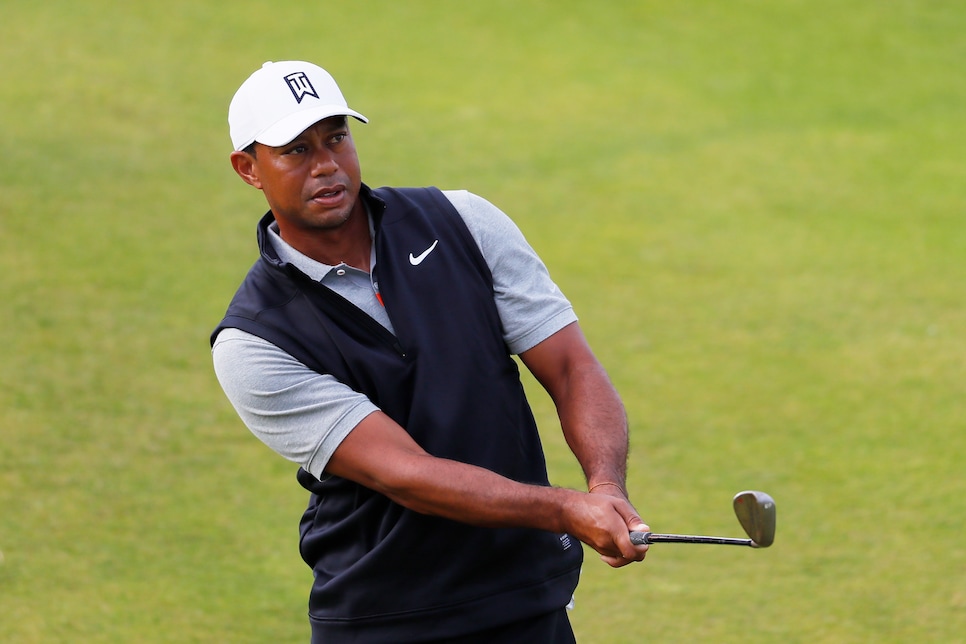 You'll actually catch the very beginning of Tiger's round in that first window (he's off at 10:10 a.m. ET), and if he rolls in a birdie or two early, call off the power nap. If he gets off to a slow start though, you're going to need the extra two hours, especially because he's off much earlier on Friday morning. When you wake back up, he could be in the middle of a birdie binge, in which case you won't even need that 2 p.m. coffee with all that adrenaline pumping. Also, everybody will be on the course at 12:30 p.m., and the afternoon wave boasts just as much action as the morning: Justin Rose and Tony Finau will be coming down the back nine, as will Jason Day and Dustin Johnson. Jon Rahm, Patrick Cantlay and Matt Kuchar will be in the group directly behind Tiger, and you'll see the finishes of Spieth, Koepka & co.
5 p.m. - Take a shower you filthy couch potato
Don't need to elaborate further.
Not only should you get to bed early for Friday's coverage, but also so you don't catch a cold. Didn't your mother teach you anything? A 7 p.m. sharp bed time gets you a full eight hours if you wake up at 3 a.m., at which point Spieth, Koepka and Thomas will all be kicking off early morning coverage. Two hours later, Tiger pegs it at 5:09 a.m. ET. With a full eight hours, there will be no power nap required, just you powering through 13 hours of second-round coverage. Is this the best viewing schedule ever created? That's for you to decide. Enjoy the Open everybody!