The Loop
British Open 2018: Kevin Kisner's key to leading? "Try to smash" Jason Dufner in the face (Sort of)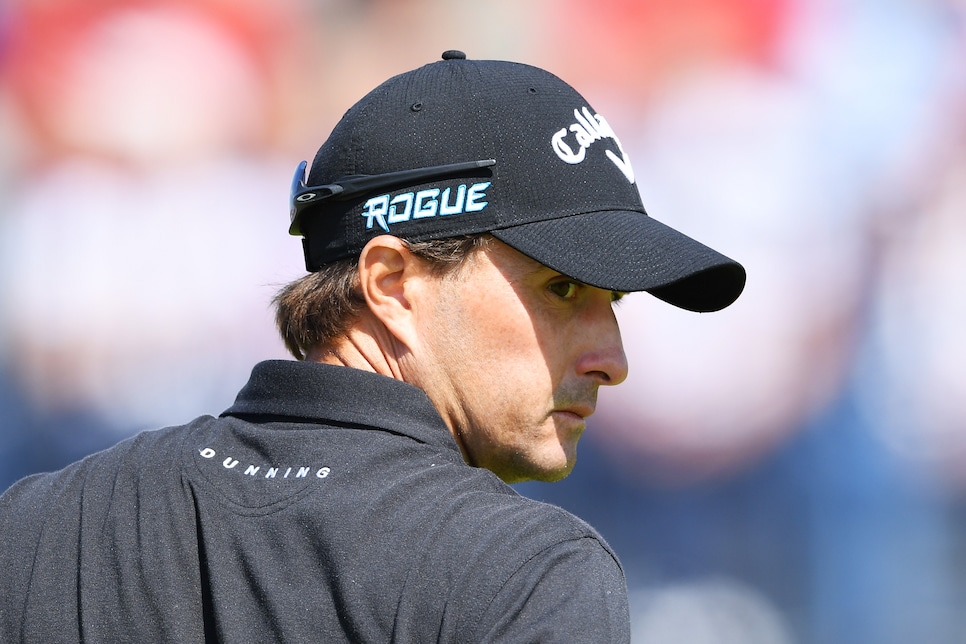 Kevin Kisner grabbed the early lead at the 147th British Open and it sounds like he has Jason Dufner to thank. Jason Dufner's face, that is.
Following his first-round 66 at Carnoustie, Kisner was asked about staying in a house with a crew of fellow players that includes Dufner. Turns out, the guys have been keeping busy by playing soccer in the backyard. And it appears that Dufner has been taking quite a beating in goal.
"I just try to smash Duf in the face," Kisner told reporters. "He's all-the-time goalie."
Why is Duf the "all-the-time goalie"?
"It's pretty cool to watch how athletic a lot of those guys are -- except Duff, really."
"No, I'm just kidding. Duff is athletic too."
Kisner was also quite complimentary of Jordan Spieth's soccer skills. When asked if the three-time major champ "is quite good," Kisner responded:
"Oh, yeah, absolutely. Until he sends it over the goal four houses over, and we've got to go knock on neighbors' doors for the soccer ball."
In any event, Kisner's unusual Open prep seems to be paying off. So keep smashing soccer balls at Duf's face, Kiz. But as Rory McIlroy knows, just be careful out there. . .