The Loop
British Open 2018: Rory McIlroy lookalike wears perfect shirt at Carnoustie to avoid confusion
Rory McIlroy is at Carnoustie this week as one of the favorites to win the 2018 British Open. Also at Carnoustie? A Rory McIlroy lookalike. And he's helping to keep people from mixing up the two by wearing this perfect t-shirt during a Tuesday practice round:
That's mighty kind of the young man, who really does bear a striking resemblance to the four-time major champ. See for yourself: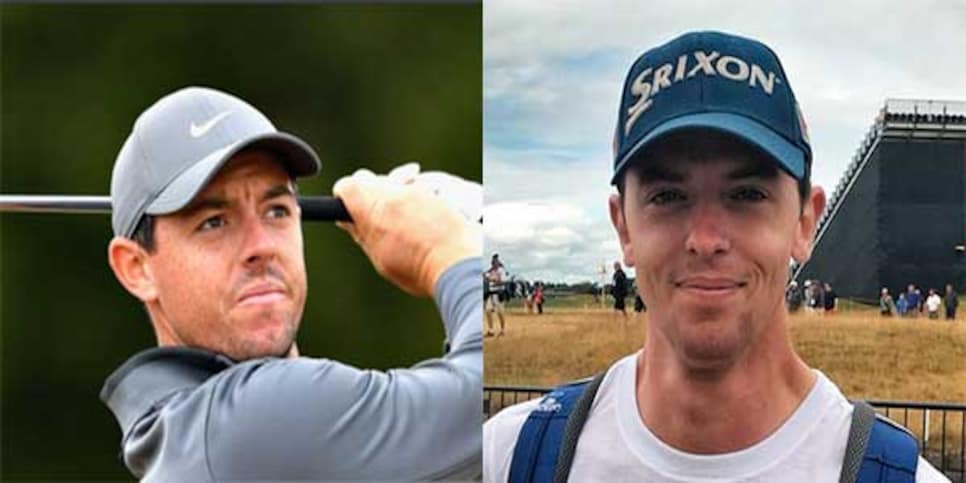 Also helpful? Wearing a Srixon hat instead of being decked out in Nike gear.
So between the hat, the shirt, and, oh yeah, the fact he isn't walking inside the ropes, fans shouldn't have much of a problem keeping the two straight. Anyway, just wanted to alert everyone of this super, super important situation in Scotland. OK, carry on. . .