News
British Open 2018: John Daly withdraws due to bad knee, says 'osteoarthritis is unbearable'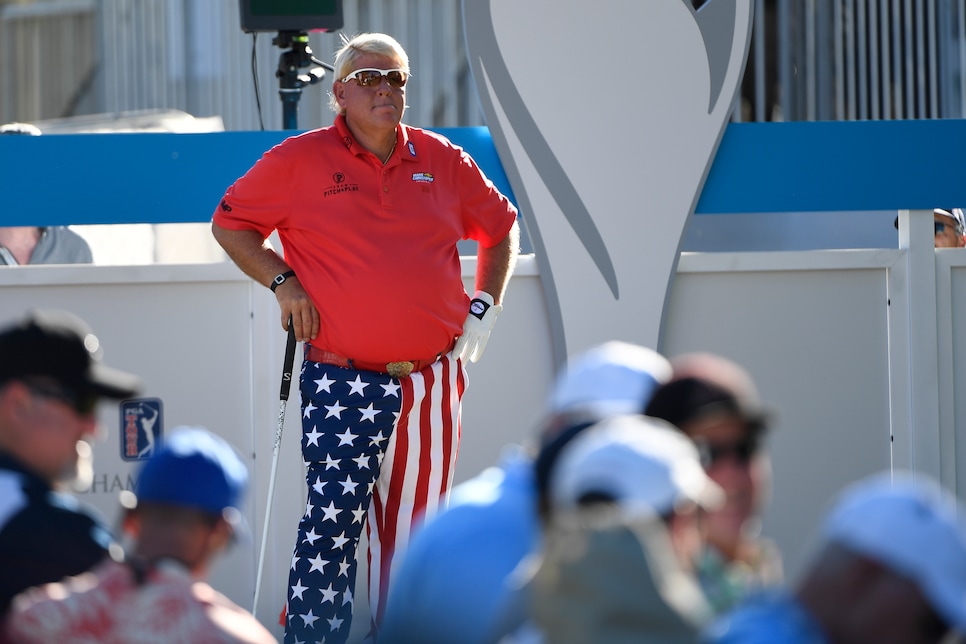 John Daly has withdrawn from the 2018 Open Championship, citing "unbearable" osteoarthritis in his right knee. The not-so-surprising news continues what has been a frustrating season for the 1995 Open champ.
And here's the full text from the tweet in case you couldn't see it above. After all, John Daly has a lot of people blocked on Twitter.
Sorry…really tried these last 2 days to compete & walk, my rt knee osteoarthritis is unbearable. It would have been nice to have gotten a cart but unfortunately was turned down by our tour board. I couldn't even hit balls this am!
As a past Open champ, Daly, 52, is allowed to play in the event through age 60. The 1,000-to-1 long shot has been replaced in the field at Carnoustie by Keegan Bradley.