News
British Open 2018: A case for why Justin Rose should be the favorite at Carnoustie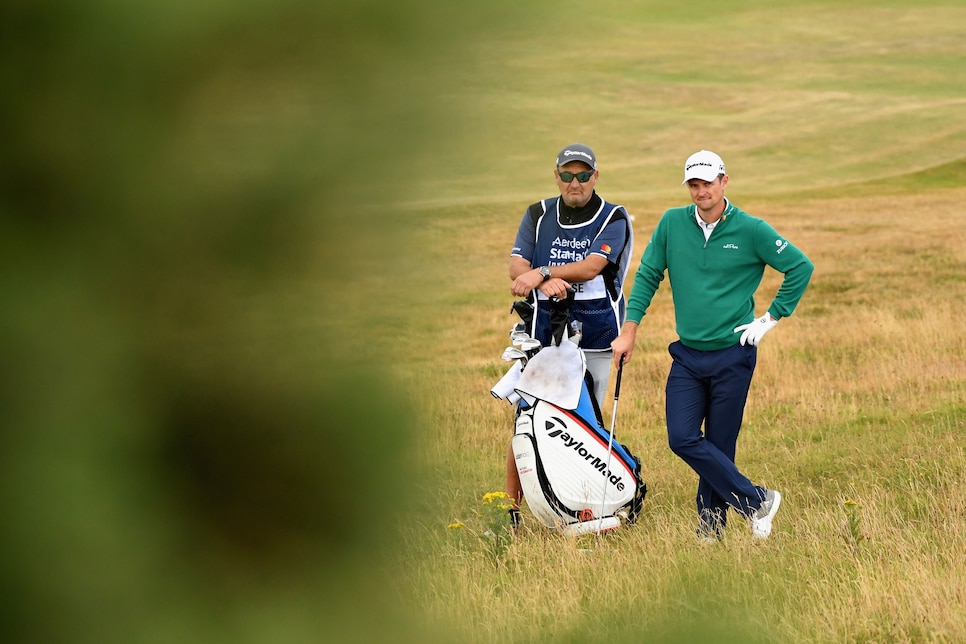 CARNOUSTIE, Scotland—Friday marks 20 years to the day that Justin Rose turned professional, fresh off his T-4 amateur swan song at the Open Championship at Birkdale. Time flies when you're having fun. And Rose has had a lot of fun the last two decades, most memorably with triumphs at the 2013 U.S. Open at Merion and 2016 Olympics in Rio.
Still, the case can be made that Rose is playing the best golf of his career right now at age 37. Since the start of the FedEx Cup playoffs last August, the Englishman has had four wins, 17 top-10s in 22 worldwide starts and moved up to No. 3 in the World Ranking.
For this reason, Rose comes to Carnoustie with an abundance of confidence, if also a little caution. He acknowledges his record in the Open hasn't been what he hoped: just one additional top-10 (T-6 at St. Andrews in 2015) since his finish in 1998.
"I don't believe in superstition or anything like that, but I just feel like my game is in a good spot," Rose said. "I feel like I'm playing well and creating chances regularly. So, yeah, it's up to me, really. Not stats or not records. It's just about me and playing this golf course this week and creating my chance to win."
Rose takes solace from his U.S. Open performance at Shinnecock Hills last month. He started Sunday one stroke off the lead, and a closing 73 left him tied for 10th. At this point in his career, being in the hunt at majors is his biggest motivation, even if the outcome isn't always a W.
Coming to Carnoustie brings with it other good vibes for Rose. He finished T-12 in the 2007 Open and has a handful of solid finishes at the Dunhill Links Championship, which uses Carnoustie for one of its rounds. He ranks the course among his top four in the Open rota.
"For me here, you know, you have to hit shots," Rose said. "There are certain creeks and hazards you need to avoid. You can't always just rely on a bit of luck to get the ball up on the green. You have to hit some quality shots."
Despite his familiarity with the course, Rose says he has yet to finalize a game plan for how he'll approach it this week. The unusually firm-and-fast conditions of the course has Rose trying to decide how aggressive he will be off the tee.
"It's probably going to be a mixture of [drivers and irons]," Rose said. "Definitely for me it's going to be knowing when to attack, and I think it's going to be about good strategy, knowing which pins are your birdie opportunities, which pins to respect.
"I always start off quite conservative in my game plan, and by the time I get to Sunday, I've changed it dramatically through the week as well. So it is always a fluid situation. I think, until you see the forecast on a links course, you can't really make too much of [it]."
Interestingly, there's another number rattling in the back of Rose's mind beyond 20 years since turning pro. It's been 26 years since an Englishman has won the claret jug (Nick Faldo, 1992). Rose believes there are any number of his countrymen ready to end the drought, most notably Tommy Fleetwood and Paul Casey. But he contends there's no reason it shouldn't be him.
"I expect to create an opportunity at some point this week," Rose said. "I guess that's the self-belief that I have at the moment, and I'm happy with that. I feel comfortable with that.
"I don't mind expectation. I feel like you've got to be a big boy, and you've got to be able to handle that. If you want to play at the top level, that's what you've got to live with. I've got no problem with that."