News
British Open 2018: The 7 most intriguing pairings for the first two rounds at Carnoustie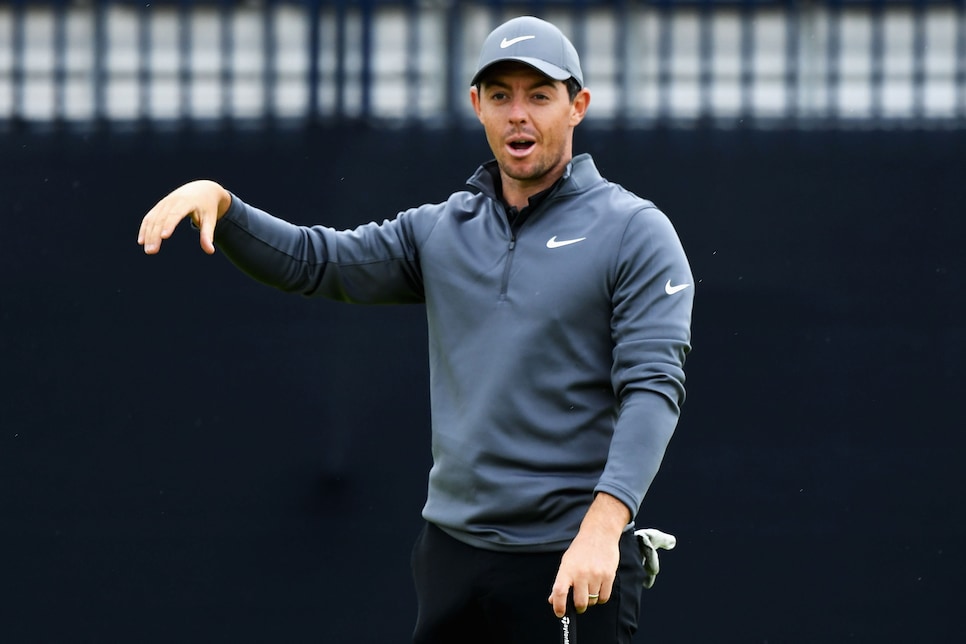 CARNOUSTIE, Scotland—In late May, shortly after the Players Championship, Rory McIlroy made the point of dismissing the creation of "supergroup" pairings during early rounds of big golf tournaments. The Northern Irishman said he understood fan interest in seeing a threesome of high-profile players competing on Thursday and Friday—at the Players there was McIlroy, Jordan Spieth and Justin Thomas, eight major titles between them—but that the groupings got in the way of those same players potentially being in contention and paired again on the weekend.
"I would rather see Rickie and Phil and Tiger play on a Sunday rather than on a Thursday and two of them going home," noted the four-time major winner, who not so coincidentally was the one going home at the Players.
To wit: Just one pairing at Carnoustie has all three members having won major titles: Darren Clarke, Bernhard Langer and Retief Goosen teeing off at 9:36 a.m. local time on Thursday. And with this one, well, none has won a major since 2011, so the "marquee" value is minimal.
Meanwhile, only seven pairings have two members with majors to their credit: 6:35 a.m., Sandy Lyle and Martin Kaymer; 9:58 a.m., Jordan Spieth and Justin Rose; 10:20 a.m., Louis Oosthuizen and Patrick Reed; 12:31 p.m., Henrik Stenson and Jimmy Walker; 1:15 p.m., Zach Johnson and Adam Scott; 2:48 p.m., Padraig Harrington and Bubba Watson; and 3:32 p.m. Jason Dufner and Keegan Bradley.
In a handful of cases at Carnoustie there are two marquee players together, but in those instances, the third member of the group is less well known. Best example: the 10:09 a.m. pairing of Jon Rahm, Rickie Fowler and Chris Wood. And in other cases, there is one big-name playing in relatively obscurity, such as the 8:03 a.m. group of Phil Mickelson with Satoshi Kodaira and Rafa Cabrera Bello and the 1:37 p.m. pairing of Jason Day, Shota Akiyoshi and Li Haotong.
All that said, there remain some interesting groups to watch. Here are seven we're most intrigued by: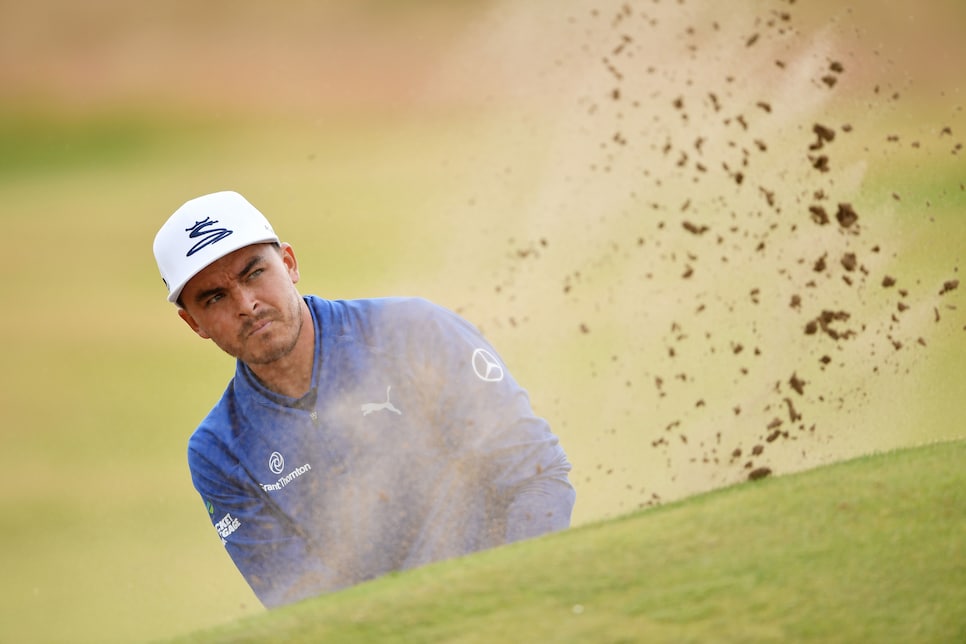 10:09 a.m.: Jon Rahm, Rickie Fowler, Chris Wood
After his runner-up finish at the Masters in April, Fowler discussed how he finally felt like he was ready to win a major. He followed it up with a T-20 at the U.S. Open and got in his now regular links tune-up with a T-6 last week at the Scottish Open. Fowler's game is in solid shape, and so long as Rahm's temper doesn't prove a distraction, he's got a pairing that can set him up for a weekend run at Carnoustie.
12:53 p.m.: Rory McIlroy, Marc Leishman, Thorbjorn Olesen
McIlroy comes into Carnoustie much more quietly than he did at the Masters and U.S. Open. Which just might be a good thing. "Rory clearly is always dangerous," noted Rose. "Probably even more dangerous at the minute because he's been a little quiet. I find that Rory is always quiet for a while, and then he'll kind of kickback into gear." Plus, McIlroy has got his wish in a pairing that won't force him to feel like he has to put on a show and outplay his partners on Thursday and Friday. If he struggles this week, it's on him.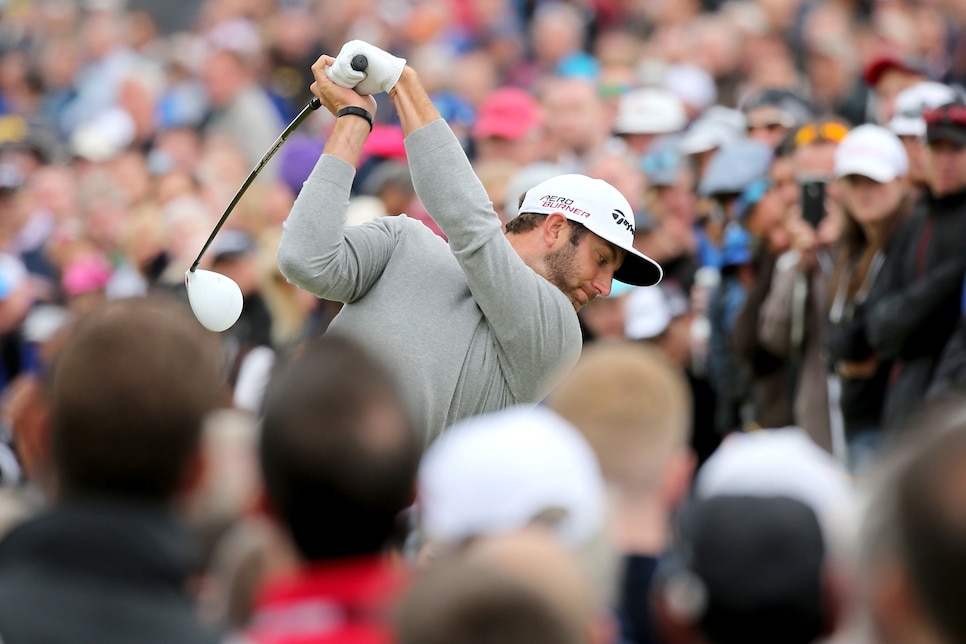 1:04 p.m.: Dustin Johnson, Alex Noren, Charley Hoffman
Hoffman has been known to get off to solid starts at majors, and Noren is playing well and wants to avenge his poor showing in the big four. But all eyes will really be on Johnson. How does DJ bounce back from a disappointing Sunday finish at Shinnecock? And how does he try to play a golf course where he potentially can hit 400-plus yard drives on a handful of holes.
1:37 p.m.: Jason Day, Shota Akiyoshi, Li Haotong
Here's an example of the R&A perhaps spreading out the players a little too thin (all due respect to Akiyoshi and Li). Does Day take this his pairing as an insult, or does he use it as motivation?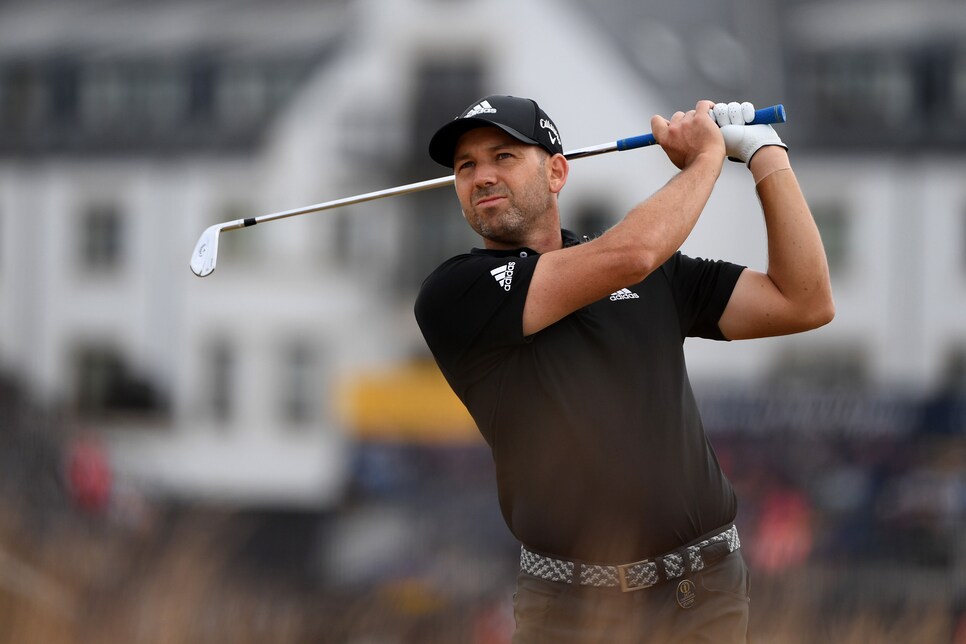 3:10 p.m.: Sergio Garcia, Bryson DeChambeau, Shubhankar Sharma
Garcia's history at Carnoustie brings its own intrigue. But one of the ultimate feel players paired with one of the ultimate thinkers in DeChambeau could create its own melodrama. And as a bonus, there's Sharma, who has his own cult following.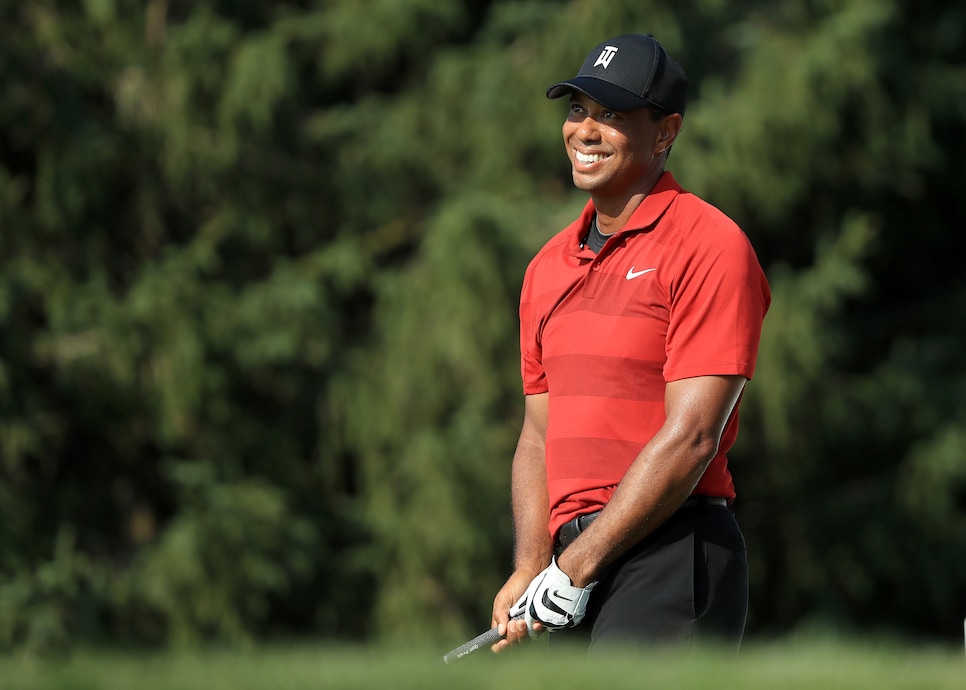 Sam Greenwood/Getty Images
3:21 p.m.: Tiger Woods, Hideki Matsuyama, Russell Knox Woods is returning to the Open for the first time since 2015, so no matter who he was paired with there would be interest. He and Matsuyama have played together in various events over the years, but interestingly this will be the first time Woods has ever been paired with Knox in a PGA Tour event.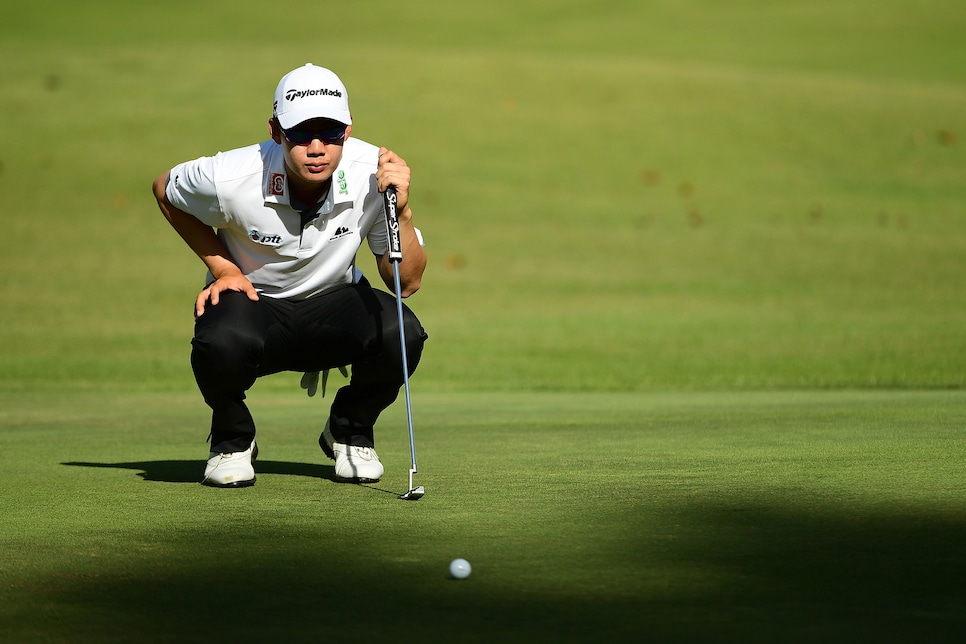 3:54 p.m.: Jazz Janewattananond, Fabrizio Zanotti, Jordan Smith Yes, this is an honest-to-goodness threesome playing in the Open. Janewattananond (above) is a 22-year-old from Thailand who turned pro at age 14 in 2010. He qualified for Carnoustie by his play at the SMBC Singapore. Zanotti, a 35-year-old from Paraguay, and Smith, a 25-year-old from England, both were in the top 30 on the European Tour's Race to Dubai in 2017. Do any of the three have a chance to win this week? Not likely, but we had to find a way to work Janewattananond into a story at some point this week.