British Open 2018: 17 numbers that tell the story of Thursday's first round at Carnoustie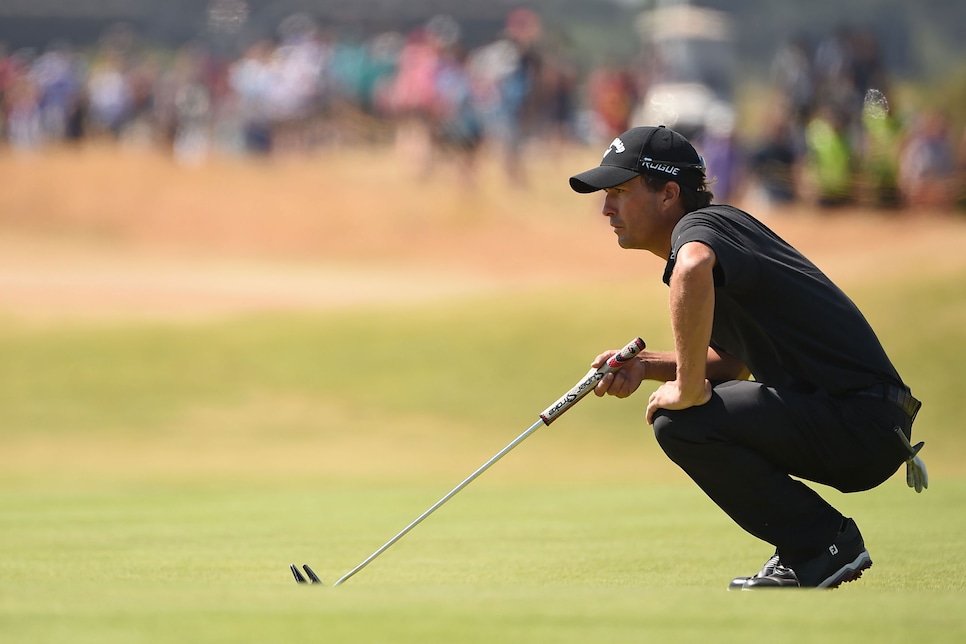 CARNOUSTIE, Scotland — You can make numbers say just about anything you want. But taken on face value, they can also tell a pretty compelling story all by themselves. Consider these 17 numbers we've aggregated that help provide context for what happened during Thursday's first round of the Open Championship at Carnoustie.
31
Number of players who shot under par on Thursday. By comparison, 24 players broke par during Round 1 when the Open was last played at Carnoustie in 2007 and nobody broke par in the first round in 1999.
1
Number of threesomes on Thursday where all three players broke par: Jon Rahm (69), Rickie Fowler (70), Chris Wood (70).
0
Inches of rain that fell at Carnoustie during the opening round.
22
Number of putts Kevin Kisner took as he posted the day's low score, 66, to finish as the first-round leader.
69
First-round score that had you to shoot to tie for eighth place after the first round on Thursday.
69
First-round score that had you to shoot to tie for eighth place after the first round in 2007.
82
High round on Thursday, posted by Darren Clarke, Thomas Curtis and Masanori Kobayashi.
15
Number of players who averaged 350 (or more) yards driving during Thursday's first round. Bryson DeChambeau topped the field at 379 yards.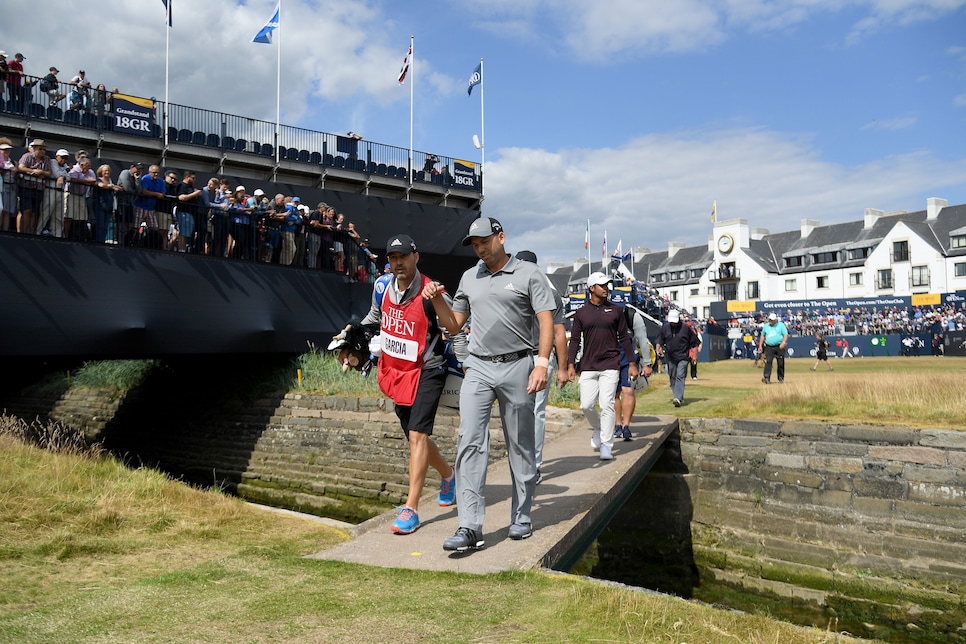 309.7
Average drive, in yards, Sergio Garcia hit for all four rounds at the 2007 Open at Carnoustie (when conditions were softer), which lead the field for the week.
367
Average drive, in yards, hit by Garcia during Round 1 at the 2018 Open at Carnoustie, putting him fifth for the field through 18 holes.
4
Number of birdies made on the par-3 16th hole, the least of any hole during Thursday's opening round. No. 16 ranked the toughest hole, playing to 3.462. The 12th hole (4.397) was the second toughest, and the 17th (4.321) was the third.
13
Double bogeys or worse recorded on the 18th hole.
8
Double bogeys or worse recorded on the 10th hole, the next closest.
10
Stroke difference between Brooks Koepka front-nine (41) and the back-nine (31) totals en route to his one-over 72.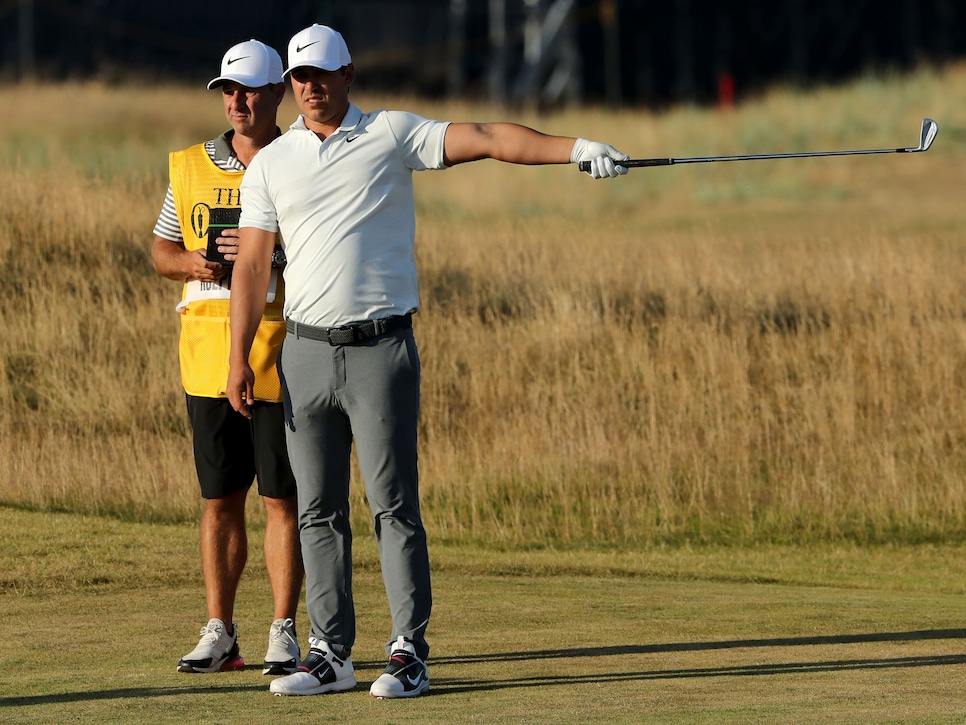 David Cannon/Getty Images
45
Minutes (approximately) Jhonattan Vegas was on the course at Carnoustie this week before teeing off at 10:31 a.m.
8 under
Combined score in relation to par of the "frat house" golfers staying together in the adjoining rented homes this week: Kevin Kisner (-5), Justin Thomas (-2), Zach Johnson (-2), Rickie Fowler (-1), Jordan Spieth (+1) and Jimmy Walker (+1)
884
Minutes between when the first tee shot was struck to start the round to the last putt was holed to end the round by the entire field at Carnoustie.
You are using an unsupported version of Internet Explorer. Please upgrade to Internet Explorer 11 or use a different web browser.