Equipment
Bridgestone brings AR Tiger Woods to market its golf balls on your phone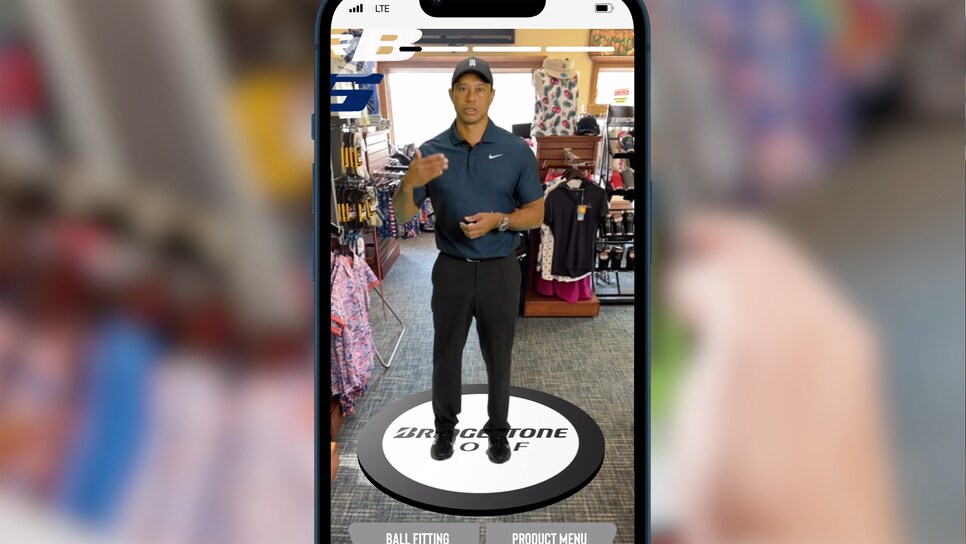 It isn't every day that Tiger Woods as a pitchman gets compared to what's happening in the world of Lego or even Galarian Zigzagoon from Pokémon Go. That said, these are heady days for golf marketing, and Bridgestone will be using the same augmented-reality approach to marketing its golf balls that some have seen in the toy business and even in determining your next favorite chardonnay.
Bridgestone, which has made Woods' golf balls for the better part of two decades and which signed him as an official endorser in 2016, will now use an augmented reality program that puts Woods virtually in a golfer's favorite store (or even in his or her living room) through a smartphone app. Woods, and other Bridgestone staff players including Fred Couples, Matt Kuchar and Lexi Thompson, will walk and talk a viewer through why they play a particular version of the company's Tour B multilayer urethane-cover balls.
"At Bridgestone we're all about pushing the envelope of innovation," said Elliot Mellow, golf ball marketing manager. "The new Bridgestone Golf Experience is a perfect example of this philosophy."
After downloading the app, a user could point their phone at the Bridgestone Tour B XS box and an image of Woods "stands" before them (somewhat like a hologram) talking about the technology of the ball he uses and his relationship with the company. "I'm holding the same golf ball you could be playing," the AR Woods says, which also includes segments where he talks about the company's new core technology on the Tour B balls.
Similar AR experiences are offered with the Tour B RX for Thompson, the Tour B RXS for Couples and the Tour B X for Kuchar.
The use of AR has found its way into unique marketing opportunities from other companies outside of golf. Those include the gamification of Pokémon Go that was a bit of a craze a few years ago, but it's also been used by 19 Crimes wine to make the "criminals" on its wine bottles come to life. Brands like Amazon, Wayfair and Home Depot are able to show what certain products would look like in your kitchen or living room, and Toyota and Hyundai offered AR demonstrations of key features in their new car models. And, of course, websites for resorts or real estate now seemingly make it standard practice to include AR experiences.
A recent study in the Harvard Business Review found that "customers who used AR spent 20.7 percent more time on the app and viewed 1.28 times more products on average. More importantly, their likelihood of making a purchase during the session was also 19.8 percent higher than customers who did not use AR."
For now, the Bridgestone AR effort is seen as a basic educational step for consumers and a way to drive them to Bridgestone's other ball-fitting options, like VFIT, which provides a way for consumers to get a virtual ball-fitting, and OTTO, the on-site ball-fitting robot. Then again, if AR takes off as a marketing vehicle, it isn't too much of a stretch to suggest a ball-fitting in the near future might not be some dry web interface or even a couple of trial ball packs and a trip to the short-game area, but rather a direct interaction with an AR Tiger Woods, who ends up telling you something you didn't know (but only he could) about the ball he thinks you should play.