sworn enemies
Brian Harman discusses 'brutal' Open heckling, 'felt like it was David vs. Goliaths'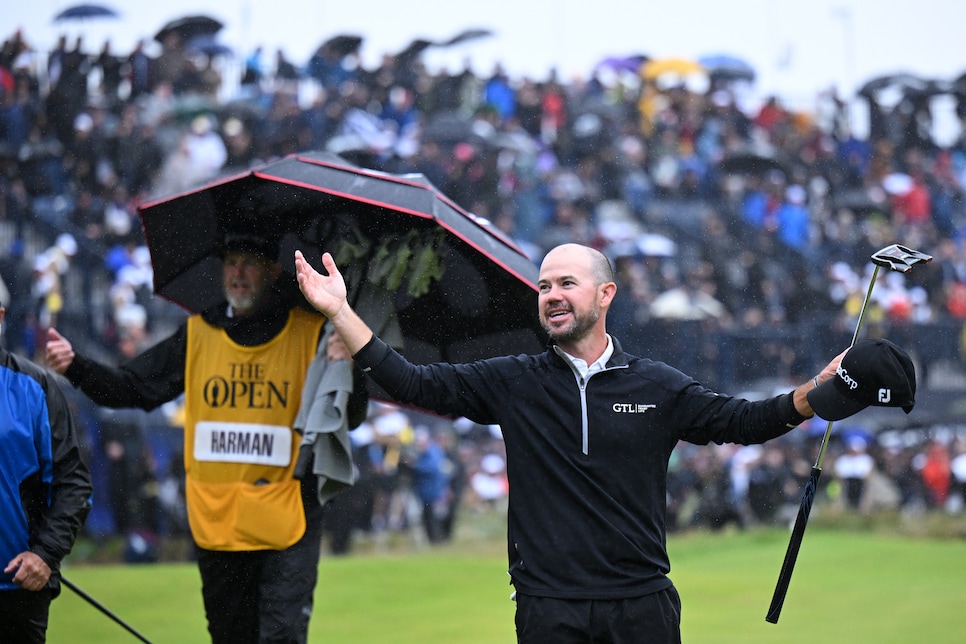 There was lot of back-and-forth over the weekend at Royal Liverpool. Was it a dud? What happened to Rory? Can JT get his sh*t together? Talk and talk and talk, and you know what happens? People forget about the actual winner, Brian Harman. The 36-year-old golf mainstay finally has a major championship to his name and had to battle through a hell of a lot, mentally and physically, to put up such a dominant performance. The man discussed all that and more on The Dan Patrick Show, including how he felt with many of the local patrons firmly rooting against him.
"I tried my best not to think about it, but I got some really good feelings," Harman admitted to Patrick. "Back nine, had that really big lead. I just knew if could stick to what I was doing, I didn't feel like there was anybody that could beat me. You know, I was playing really, really good. I was putting so good all week. I just felt like I was in control and I could just play against myself and not worry about what anyone else was doing.
I was a ball of nerves Saturday and Sunday. I hit some loose golf shots, especially to start the day, both Saturday and Sunday. I hit it right in the middle of a gorse bush on a reachable par 5 Sunday. Rory's making birdies. Jon Rahm just made a birdie and obviously, you know, those guys are going to play great. You know that they're gonna give you 100 percent. And they've done it and I haven't. It would've been a nice spot for the wheels to come off, but I'm glad that I hung in there.
They don't care for an underdog over there. All these Cinderella underdog stories, right? It was brutal, man. I've always appreciated the fans there. They're very knowledgeable. They know when to clap. They know the game. They know guys like me. I can go to tour events in the United States and a lot of people have no idea who I am. Over there, they cover golf a little differently. I've always appreciated their knowledge of the game, but, boy, did they not want me to win that golf tournament!"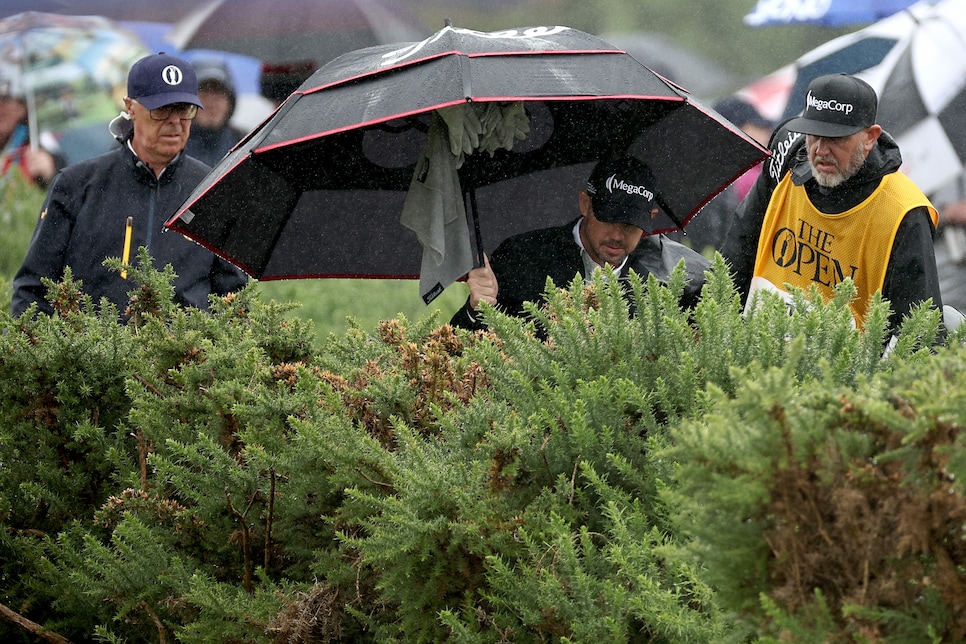 Harman wasn't just playing against the best golfers in the game but also a British crowd that actively rooted against him. A winning score of 13 under after four rounds of 67-65-69-70 is a pretty impressive way to fight back.
Patrick went on to state that it felt like this year's Open weekend featured "David vs. Goliaths" with Harman attempting to hold off some of the biggest names in the game. It's a perfect synopsis of what the Georgia native went through with Harman even telling a story about one of the hecklers getting in his face.
"Yeah, I heard them. You had Fleetwood and Rory making a run. It's fine. Everybody has got their team they're rooting for. But, if they wanted me to not play well, they should have been really nice to me.
A guy said, 'Harman, you don't have the stones for this'. That helped a lot. It helped snap me back into I'm good enough to do this. I'm going to do this. I'm going to go through my process, and the next shot is going to be good."
Hopefully, Harman and his Royal Liverpool naysayers can let bygones be bygones. The man's the Champion Golfer of the Year now. We should treat him as such.