Zurich Classic
Branden Grace suffers horrible penalty because of ... a dead tree stump?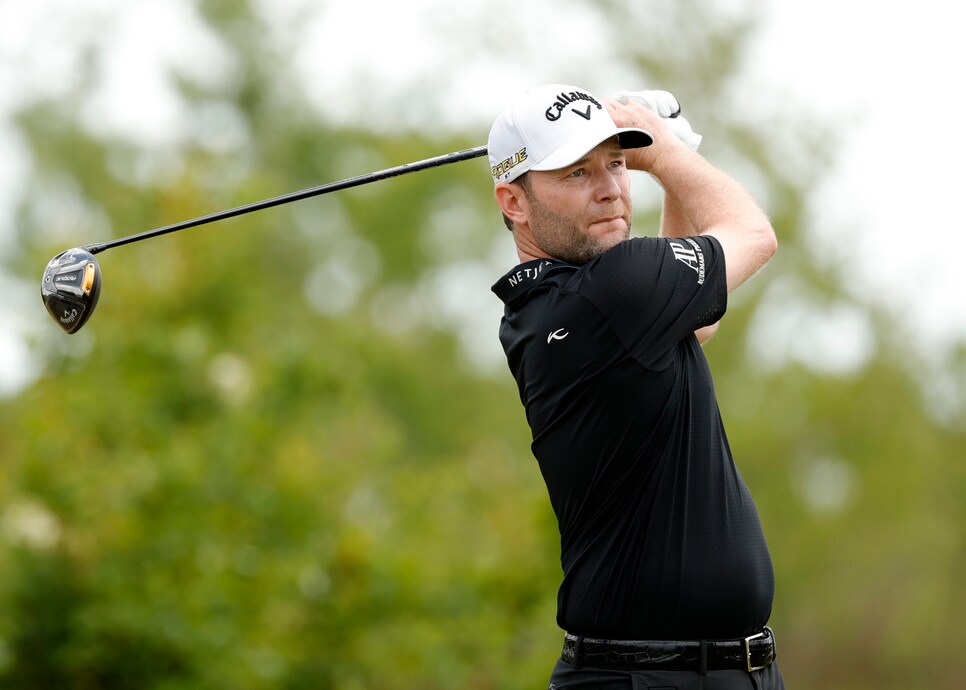 Branden Grace of South Africa plays his shot from the second tee during the third round of the Zurich Classic.



Sarah Stier
It was an absolutely horrible break that would have had any of us griping about it for eternity. What the hell is a dead, hollow, three-foot high tree stump doing in the playing area of a golf course? Branden Grace had every reason to be ask that question on Saturday in the Zurich Classic of New Orleans.
Look, we've seen and admired the miracles the agronomy staff pulled off putting the TPC Louisiana back into pristine condition after it was ravaged by Hurricane Ida last August. Stunning stuff. It's just that we don't understand why you would leave this little stump just off the fairway at the par-4 13th to allow for the improbable—that someone would drive their ball into the stump, like swishing a 3-point shot from 280 yards.
It happened to Grace as he and partner Garrick Higgo contended for the lead in Zurich's two-man team competition. It was a strange view on TV as the camera tracked the ball, only to have it disappear, with no immediate explanation for what happened.
It wasn't until the broadcast returned to the 13th that Grace was seen looking at the stump with a tour rules official. He was able to take a dead piece of wood off the top, as if opening a cookie jar, and found his ball there. It was an unplayable lie, of course, and Grace had to take a penalty drop to be hitting his third. CBS commentator Dottie Pepper had a great observation: "This is just plain old bad luck. You go to TopGolf, you might take dead aim on a little target like that. Light up the whole scoreboard."
Wouldn't you know, the South African hit his 92-yard approach to 20 feet and made the par putt! Out of a tree stump!!
Higgo boosted the team when he made a birdie from 10 feet at 13, and late in the back nine on Saturday the team was only a couple shots back of leaders Xander Schauffele and Patrick Cantlay.