News
Brandel Chamblee makes his boldest Tiger Woods claim yet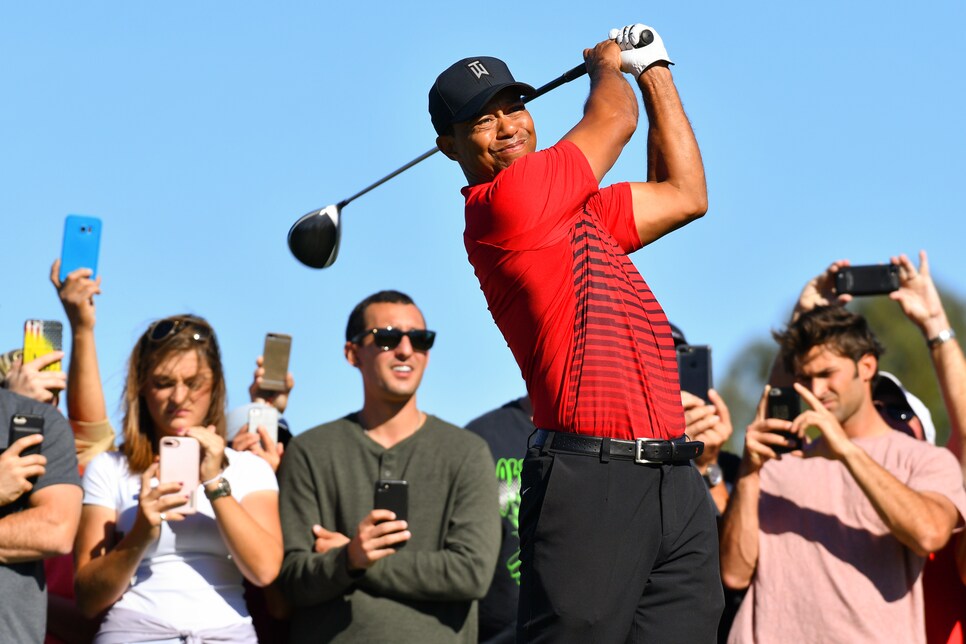 Brandel Chamblee has built a second career in golf by making bold statements, but contrary to public belief, they don't always have to do with Tiger Woods. Just to name a couple, the Golf Channel analyst has critiqued Rory McIlroy's workout habits and he recently dubbed a Dustin Johnson drive at the Sentry Tournament of Champions "the greatest shot ever hit." However, Chamblee may have made his most audacious claim yet on Wednesday. And yes, it involved Tiger.
"I'm convinced — honest to god — that if Tiger walked out here tomorrow, I would have Tiger driving the ball straight in two minutes. Two minutes!"
And we thought sculpting chiseled abs in just eight minutes per day was a brash guarantee. Chamblee went on:
"All he needs to do is move three inches to the right in his backswing. That's it. It's game over from there. He can't mess it up. But he doesn't. He stays centered, he drops down and turns left. One bleeds into the next, which causes another problem, which causes another problem, which requires another compensation. You'll never drive it good there. Never, never, ever."
And we're guessing Woods will never, never, ever take a lesson from Chamblee. Anyway, you can listen to the entire podcast below: