News
Brad Faxon on playing golf with the President, working with Rory McIlroy, and correcting last year's U.S. Open "girlfriend gaffe"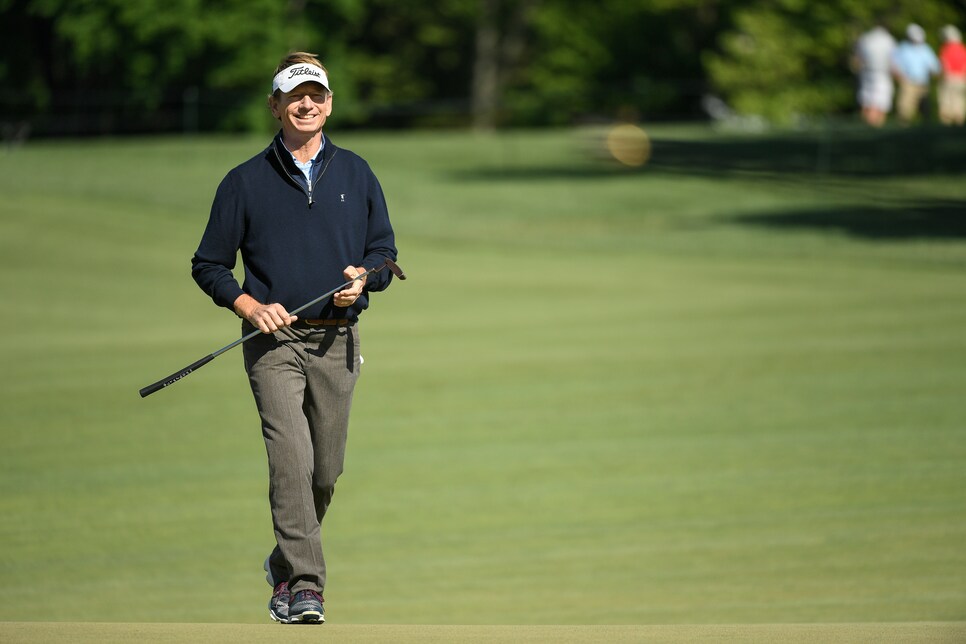 "I was very happy I birdied the first hole and nobody else did so I got that monkey off my back right away," Faxon told Golf Digest about that much-talked-about round in November. "It was definitely the most notoriety I had received in a longtime playing golf . . . so when I finished that round there were more calls and texts than a lot of previous rounds I've had."
But while the 56-year-old Faxon's best days as a player are behind him, he's just hitting his stride as a golf analyst for Fox. And he will play a major role again in the network's fourth U.S. Open broadcast since acquiring TV rights from the USGA beginning in 2015.
Faxon joined the Golf Digest Podcast to discuss Fox's coverage from Shinnecock Hills, his work on the greens with Rory McIlroy, his U.S. Open sleepers, correcting Joe Buck's on-air "girlfriend gaffe," and yes, that pairing with Tiger, Dustin and Donald. Ryan Herrington and Joel Beall also joined me to preview this year's second men's major. Please have a listen: