Jack-O'-Lantern
Boise State's throwback lid for the big Nevada game is the new best helmet in college football
This summer, we told you how the NFL had finally scrapped its unpopular and entirely arbitrary rule that limited teams to just one helmet / helmet color per season. The rule change kicked open the door for countless throwbacks fans had been clamoring for, from Pat the Patriot to the Houston Oilers. As we noted at the time, one of our favorites was the classic Denver Broncos "D" (as well its 1962 all orange compatriot). Unfortunately, the Mile High brass have yet to announce any plans to revive these retro gems, but thanks to the Boise State Broncos, we now have the next best thing.
Feast your eyes on that, America. A tip of the, uh, facemask to Boise State's late-'80s look, the new-old lid features a blaze orange paint scheme, emblazoned with the program's bronco-Idaho logo, which made its first appearance 35 years ago as the midfield logo of Albertsons Stadium. The updated version features a bolder stroke around the state and a simplified bronco design.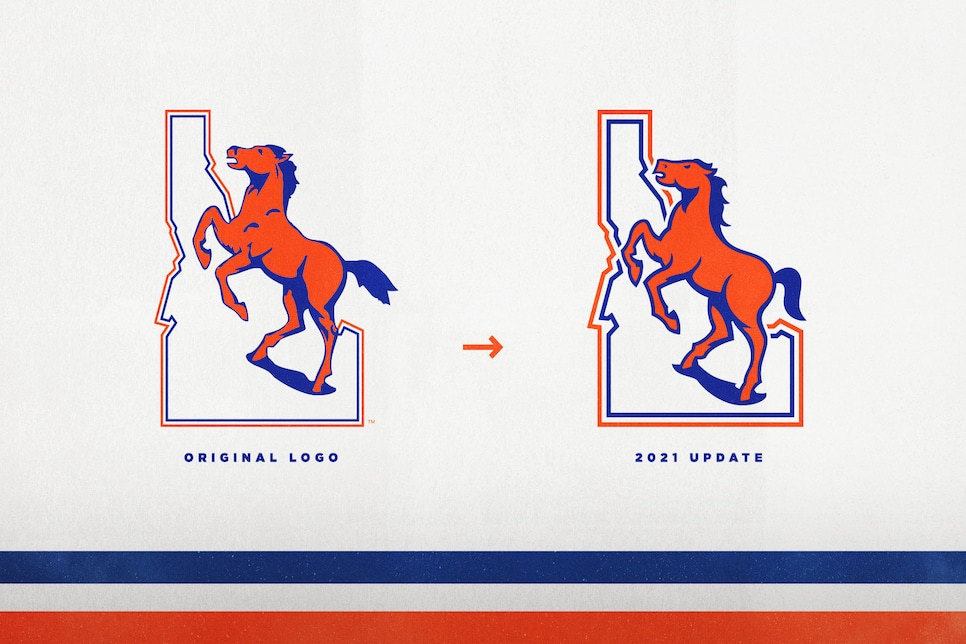 It's impossibly seasonal—evoking images of jack-o'-lanterns, headless horsemen, and, of course, candy corn—and is going to look absolutely nasty against the blue turf on Saturday when the 2-1 Wolf Pack come calling. The Mountain West is in shambles right now. Colorado St. and Air Force are expected to fly the coop next week and confidence in commissioner Craig Thompson is at an all-time low, but as long as they keep churning out beautifully saturated hues like this, we'll keep tuning in.