The Loop
Blind USC long-snapper Jake Olson can absolutely smoke it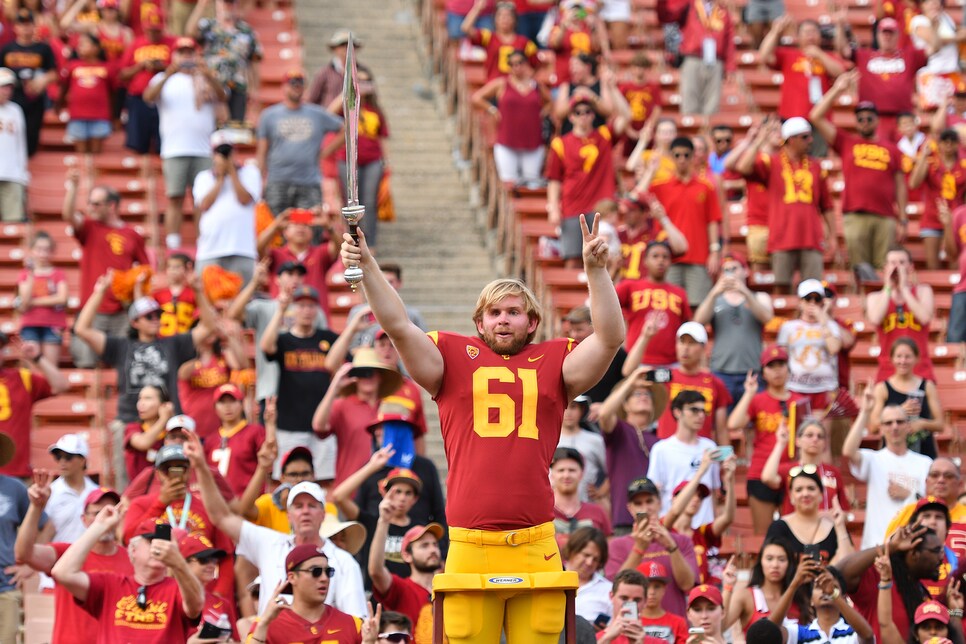 By now, you've probably heard the story of Jake Olson, USC long-snapper, golfer, and regular 20-something guy who just so happens to be blind. In September, Olson took the field for the Trojans for the first time, delivering a perfect PAT snap against Western Michigan in a moment that gave the sports world a collective case of goosebumps.
Olson would make a few more appearances over the course of the season, but on Thursday night—coming in just under the video-of-the-year deadline—we learned something new about him: He can ALSO freakin' MOVE it with a club in his hands. Check it out.
That, ladies and gentleman, is six seconds of pure human spirit, bottled and blasted into the stratosphere. So next time you think to complain about your driver, the weather, or the fact your handicap went from a eight to a nine this year, just remember this and shut up. If Olson—who is BLIND, in case we buried the lead or something—has no excuse, then neither do you.