Bad Timing
Apparently, Blake Bortles had one heckuva golf round interrupted by the Green Bay Packers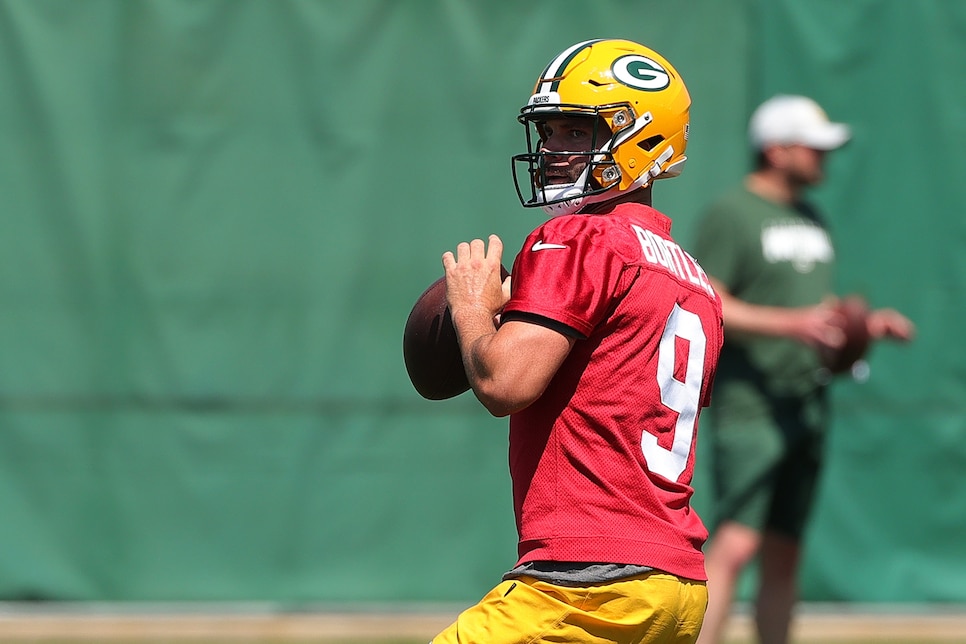 Rejoice, NFL fans, your favorite meme quarterback is being thrust back into action this week! Unfortunately for Blake Bortles, though, the sudden timing messed up what might have been a special round of golf.
In case you missed it on Wednesday, the big sports news was Aaron Rodgers reportedly testing positive for COVID (and kinda being shady about his vaccination status). With the three-time NFL MVP ruled out for this week's game, that put the Green Bay Packers in a QB scramble.
Jordan Love figures to get his first start, but the Packers also turned to Bortles, the former Jacksonville Jaguars star/punching bag, as a possible backup when the team hosts Kansas City this Sunday. On the surface, this is great news for the 29-year-old who spent time with Green Bay in the offseason while Rodgers pondered retirement. But the timing couldn't have been worse because he was really cooking on the golf course, according to the AP's Mark Long:
They wouldn't even let the man finish his round? What a dagger.
By the way, Bortles is listed as having a 9.5 handicap index. So even with a potential big number on No. 8, being even par through seven holes was a pretty big deal for him.
The avid golfer has posted 20 scores since June alone, and none of those were under 80. He had the 70s in his sights on Wednesday! Rough.
So, yeah, this Packers gig better be worth it. Especially since after leaving the comfy confines of Florida, he probably won't be playing any golf in Green Bay this week.