The Truth Is Out There
Bizarre golf scorecard appears to tout Jeffrey Epstein conspiracy theories and crypto ads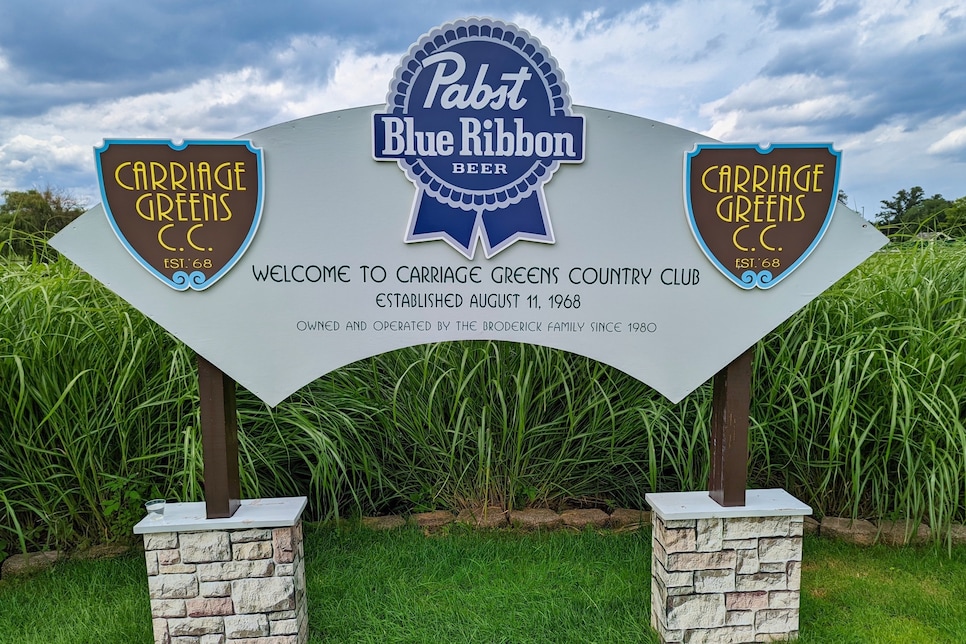 You play a lot of golf and see a lot of scorecards. Very little time is spent observing the card. Maybe you'll read a course history while waiting for the group in front of you to tee off or look over a breakdown of a hole before stepping up to a par 3. That's more than enough for most cards, but not for Carriage Green Country Club whose scorecard seems to have quite risqué easter eggs of all shapes and sizes.
Seemingly open 365 days a year (at least according to its website), the Darien, Illinois course was established in 1968 and looks to be a relatively nice 18-hole spot with pretty affordable greens fees. That's all fine and dandy until you scour the scorecard, which offers up some, uh, food for thought.
Multiple times, the card, as pictured on GolfScout and Reddit, espouses Jeffrey Epstein-related conspiracy theories, including under a description of the 11th hole where it reads, "Favor the right side and carry the bunker and this par 4 becomes a birdie hole. And Jeffrey Epstein didn't kill himself."
In addition to multiple references to the popular theory, the Carriage Green C.C. scorecard also urges local golfers invest in Bitcoin. A few commenters on the Reddit page backed up the card, which could be photoshopped but seems to have popped up all over the Internet over the last few years with plenty of corroborations.
This is definitely a new one when it comes to scorecards, and it will certainly make for some interesting conversation while at the Sandtrap Bar & Grill—where the club proudly displays autographed photos of celebrity impersonators and other strange paraphenalia—after your round.