Memory Lane
Billy Horschel had a great reaction to hearing Rory McIlroy wanted to punch him at the 2007 Walker Cup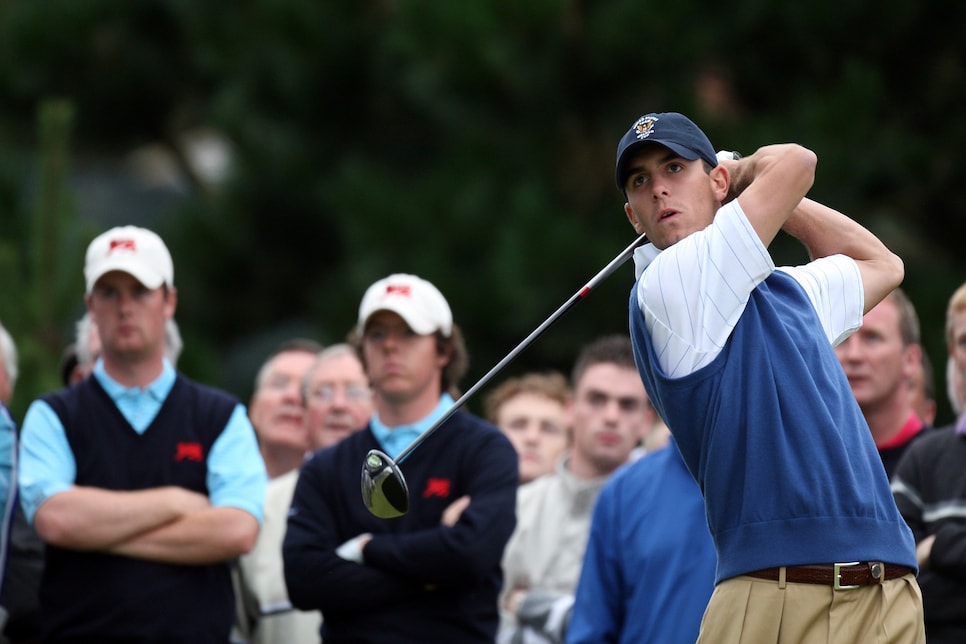 Billy Horschel of the USA hits a tee shot at the 2007 Walker Cup Matches with Rory McIlroy watching.
David Cannon
Despite a surge of golf course fight videos going viral in recent years—including one of the wildest ones yet earlier this week—it's still practically unheard of for the game's best players to ever come to blows. But Rory McIlroy admits he once at least thought about belting Billy Horschel. And years later, even Horschel can understand why.
Let's go all the way back to the 2007 Walker Cup, where the two future FedEx Cup champs were on opposing sides. At 18, McIlroy was the youngest member of either team, but playing at Royal County Down Golf Club in his native Northern Ireland, he felt emboldened to go after the 20-year-old American who he didn't believe was behaving properly.
On this week's episode of Golf Magazine's Subpar podcast, McIlroy was asked by Colt Knost—a teammate of Horschel that week—who he wanted to punch more: Horschel in 2007 or Patrick Reed at the 2016 Ryder Cup during their epic Sunday singles match.
"Billy Horschel," McIlroy replies without hesitation. "And that's saying something."
"Oh, I absolutely despised him," McIlroy continued. "And we've actually become really close since, which is great, but, Billy in that '07, I think as well, it was like, we were all probably obnoxious at the time, but I think because I was at home as well and he was pretty rude to the crowd at times too, it was like they're my people. And it's like I'm, you know, 'I'm going to beat his ass.' But we actually have forged a really good friendship since and Billy's a good dude. I like him a lot."
Of course, Colt had to stir the flames by sending the clip of McIlroy saying this to Horschel. And Billy had a great—and fair—response.
I mean, if we're being honest, this collar-up look alone is just asking to be punched: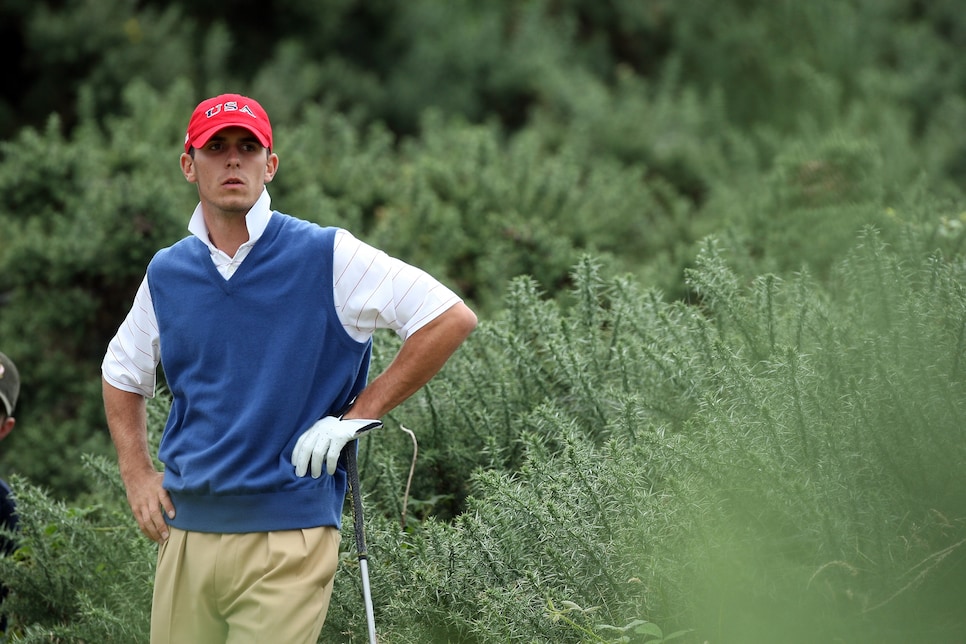 Horschel actually got the better of the future four-time major champ that week, splitting their singles matches and teaming up with Rickie Fowler to take down McIlroy and Jonathan Caldwell in a Sunday foursome. The U.S. wound up edging Great Britain & Ireland by the score of 12.5 to 11.5.
But we'll never know who would have won if these two had actually thrown down at Royal County Down. Oh well. Judging by all these videos of golfers fighting, that's probably for the best.