Local Knowledge
The Fyre Festival of golf? Our latest podcast digs into the Big Money Golf Classic, which promised big payouts and resulted in lawsuits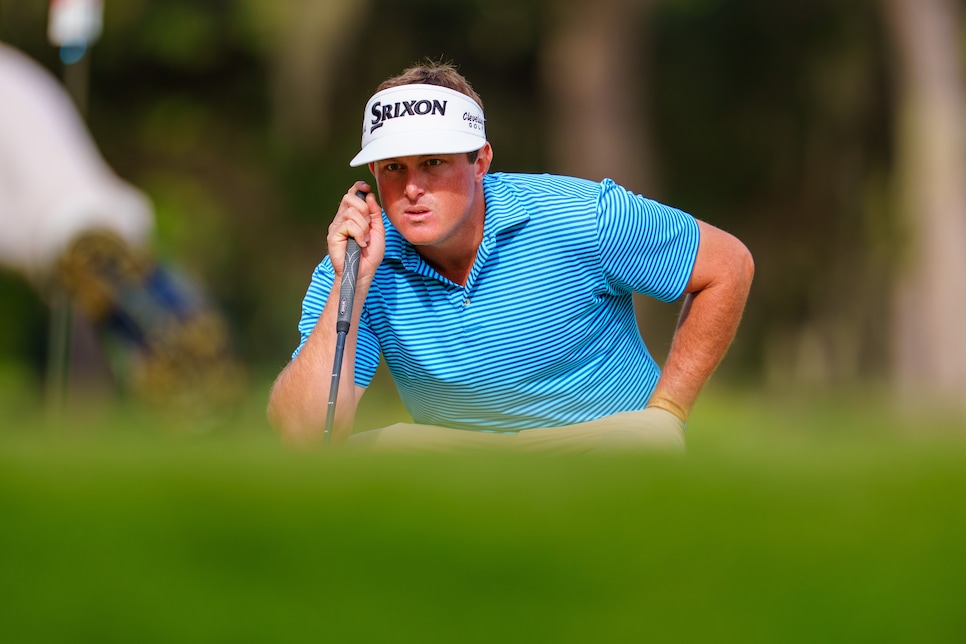 MJ Maguire, winner of the Big Money Golf Classic, says he has received just $8,000 of what was supposed to be his $80,000 prize. (Photo by Andrew Wevers/PGA TOUR via Getty Images)
PGA TOUR
In January, 2022, an anonymous email came through the editors@golfdigest.com email address. It talked about a mini-tour event that was promising a whopping $400,000 purse, $100,000 to the winner. But the email warned that players were still waiting to be paid. Golf Digest Senior Writer Joel Beall started digging into the Big Money Golf Classic to see what was happening.
What he found was the field from the men's event hadn't yet been paid and the women's event had been postponed. Women were asking for their entry fees to be reimbursed, men were asking where the payout was, and the host golf course and rules officials hadn't been paid, either. Joel's ensuing story tried to make sense of what went wrong.
At the center of it all is Dustin Manning, the tournament organizer. Was he trying to create an incredible opportunity for struggling mini-tour players and it all just got out of his control? Or did he defraud this group of people who were desperate for an opportunity of this magnitude?
In our latest episode of Local Knowledge, we talk to players involved in the Big Money Golf Classic to try to figure out what happened, what went wrong and where the story goes from here.
Editor's Note: In the podcast, the East Coast Women's Tour is referenced as a tour that plays two-day events. That is an error, the East Coast Women's Tour plays three-day events, the majority of which have $25,000 purses.