Equipment
Big Max's newest push cart, the Blade IP, has arrived in the United States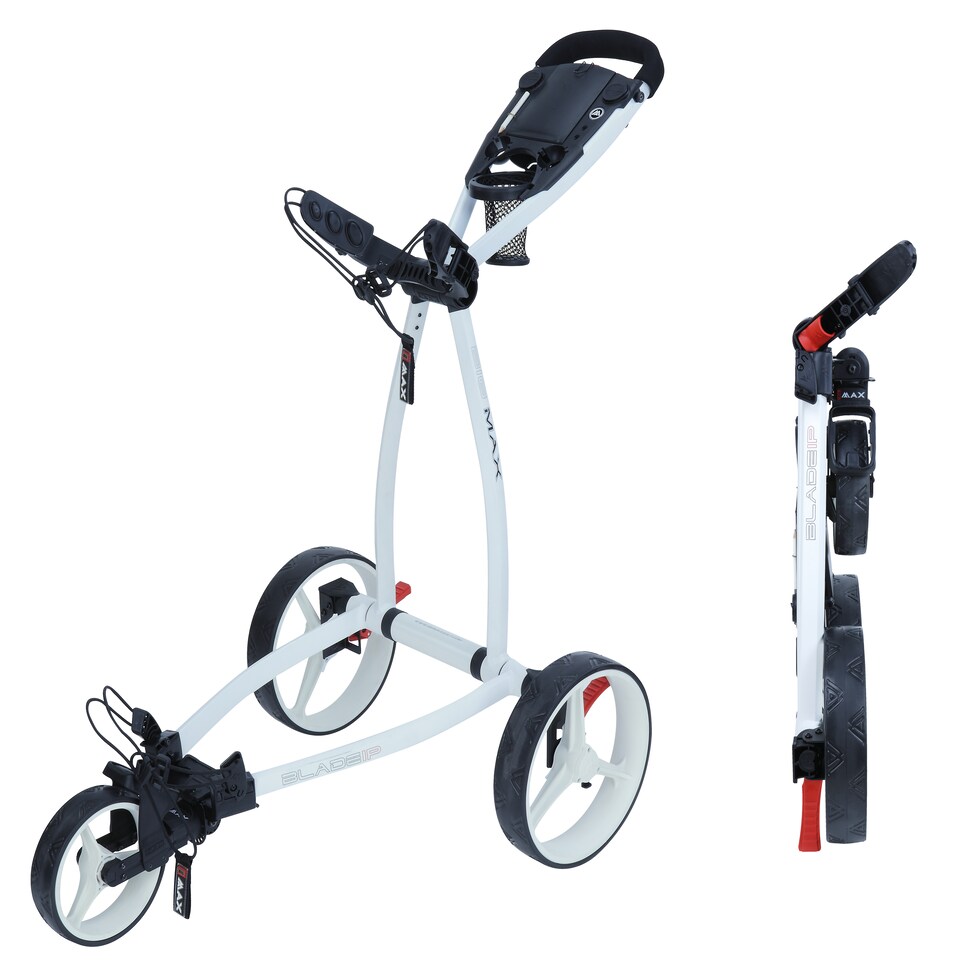 Big Max has been a top push-cart company in Europe for a decade and a half, and it continues its push into the U.S. golf market. Big Max's latest push cart to be available in the United States is the Blade IP. This model stays true to what has made the company popular: slim profiles when folded down.
The Blade IP folds down to 34.5 inches by 24.5 inches and is less than five inches deep. That means it'll fit in just about any trunk. If your trunk is packed, it's even small enough to fold up behind the front seats.
The biggest difference isn't even the folded-down size of this model: The team at Big Max has simplified the actual folding process. To fold the cart down to its smallest, storable size, start by first folding down the adjustable handles and then folding the cart flat. After lifting it, the back wheels will automatically fold underneath. Push the button on the front wheel, and the cart will fold flat.
Even though the cart has a trim, efficient profile, it doesn't skimp on storage. The brackets that hold the bag in place are adjustable to the point that they'll hold a tour bag. So don't be worried about whether or not your cart bag will fit. Other important features include the foot brake, drink holder, storage compartment, and the ball tee and scorecard holder. You also have to option to clip on an umbrella holder, GPS holder, and sand-bottle holder.
The Blade IP is available in five colors and costs $350.