Equipment
Bettinardi Studio Stock putters for 2023-24: What you need to know
WHAT YOU NEED TO KNOW: Bettinardi debuts its 2023 Studio Stock line of one-piece milled putters with a series of subtly new but still traditional blade and mallet shapes. There are five models, three heel-toe weighted cavity back blades and two compact mallets, all made from 303 stainless steel. Each features a grooved face design to enhance forward roll.
PRICE: $450. Blades include the SS9, offered in both a plumber's neck and a spud neck; the SS14 heel-toe weighted blade; and two mallets, the rounded SS16 and the more square SS35. Available for pre-order now and arriving at retail in April.
3 COOL THINGS
1. Tour inspiration, validation. Of the three main Bettinardi putter lines (Queen B, BB Series), Studio Stock is the most directly linked to the Bettinardi putters that have been and are being played on the world's professional tours. According to the company, the putters that inspired this line have produced double-digit worldwide wins in the last two years, including Matt Fitzpatrick's win last year in the U.S. Open and Patty Tavatanakit's victory in the 2021 Chevron Championship on the LPGA Tour.
The tour inspiration for the designs start with the milled 303 stainless steel construction, which most of the company's players use. But the tour influence is most specifically manifested in the shapes in this series. In the Studio Stock series for 2023, one of the tweaks is some wider soles on the the SS9 models, which is an update of the successful model with a slightly elevated toe that founder and designer Robert J. Bettinardi created back in 2011. The more traditional SS14 offers a slightly slimmer profile and more rounded shoulders on the heel and toe bumpers compared to the more angular SS9 shaping.
On the mallets, Bettinardi tweaked the rear perimeter from a past version of the SS16. "This mallet used to be a little more compact and this flange ran from heel and toe and used to sweep all the way around," said Sam Bettinardi, company president. "We really like it now where it's it's open in that middle section. We think it really frames the ball nicely at address."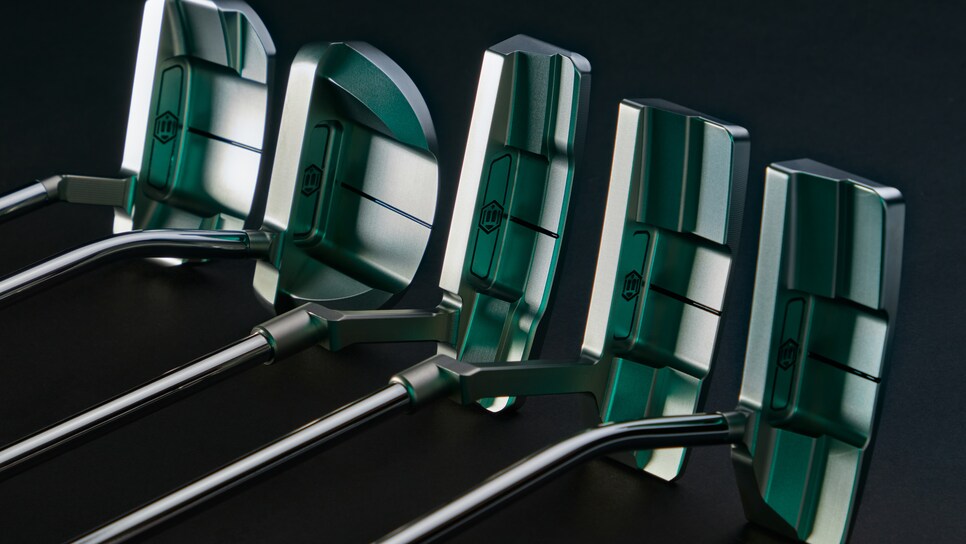 The other mallet in the lineup, the SS35, features a similar opening with a more squared off back line. "Tour validation has helped our design process ranging from the weight, the feel, the look, and the head shapes," Bettinardi said.
2. Hang on. While the lineup has a consistent look and feel, the five models feature three different hosel arrangements for different toe hangs. The SS9 plumber's and spud neck feature quarter toe hang for slightly arcing strokes , the SS14 plumber's neck and SS35 slant neck feature half toe hang for more arcing strokes, while the SS16 is face-balanced for straight back and straight through strokes.
3. Face facts. Bettinardi putters have earned status as fine works of art over the years, but the Studio Stock line was the first in the company's history to feature a face designed to enhance forward roll. Developed two years ago and refined for this year's Studio Stock series, the grooves are milled into the face at an angle to control backspin so a putt gets rolling end over end more quickly off the face. The company gives the face the name "Roll Control."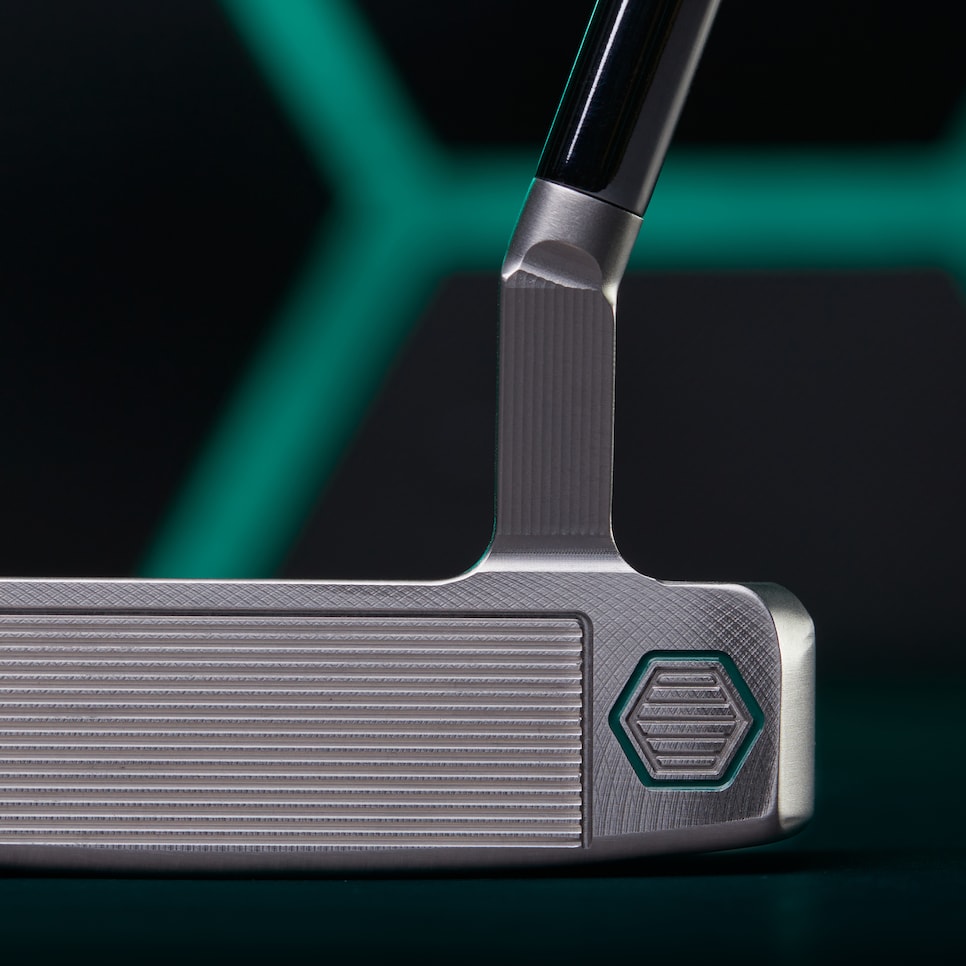 "What we're seeing with a lot of amateur golfers is their strokes can be all over the place, and their attack angle can go anywhere from a half-degree down to two degrees up," Bettinardi said. "The Roll Control face gets us to always have a similar, consistent launch angle and ball spin with whatever that angle of attack is. We think Roll Control is going to give a lot of forgiveness for someone who is not as consistent as they could be."