The Loop
Best, laziest job ever will pay to you binge watch TV for an entire month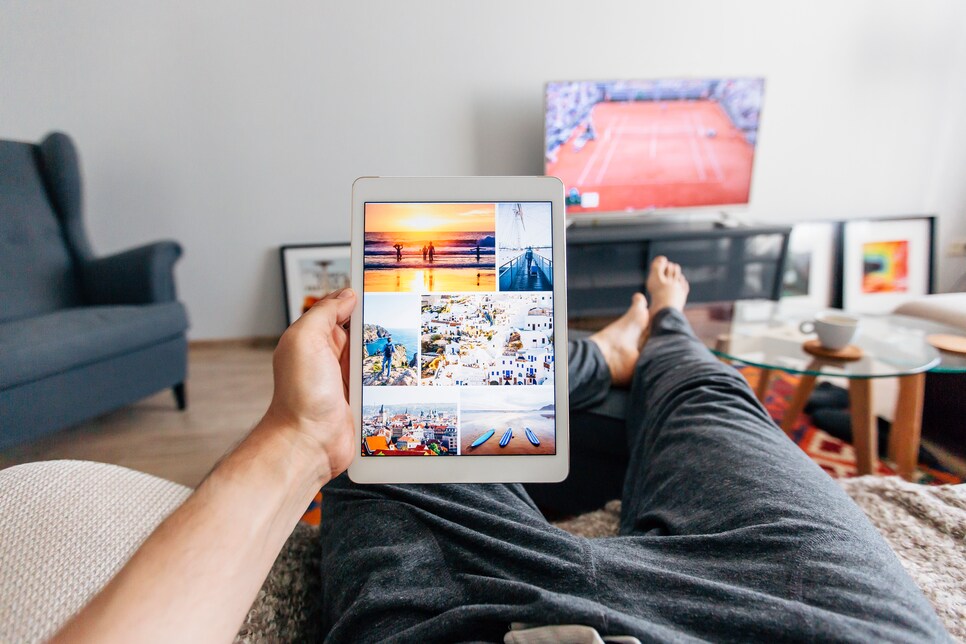 Disillusioned, dissatisfied, depressed? Longing for a fresh start and a career that you can really sink your teeth into? Well, fellow mid-life crisis sufferer, HowToWatch.com may have just what you're looking for. The app that tells you what other apps are streaming (welcome to 2018, everybody), HowToWatch.com is currently searching for a professional binge watcher and the job requirements are alarmingly simple:
Stream 100 hours of TV during the month of October.
For the trouble of collapsing into your couch like a dying star for 31 glorious, Gilmore Girls- American Chopper-filled days, HowToWatch.com will pay you $2,000 actual American dollars, which should just about cover your pizza delivery expenses. But since you're actually being paid, you do have to do more than just sit there and shout at Judge Judy verdicts through your drool.
First of all, everything you stream must be live. This is great news for sports fans, but maybe a bit of a red flag for Fraiser re-run fanatics. You must also spread out your platform usage, dedicating roughly 14 hours to DIRECTV NOW, fuboTV, Hulu with Live TV, Philo, PlayStation Vue, Sling TV, and YouTube TV each. Finally, as you watch you will be expected to evaluate each service on the quality of its performance using a scorecard and must also being willing to post about your experience as a slug person on social media.
All in all, however, it sounds like a pretty sweet gig, especially when you consider HowToWatch.com will comp all of these streaming services for an entire month. Who needs dental when you can spend your Sundays blasting RedZone and Brooklyn Nine-Nine simultaneously into your eyeholes while feasting on potato chip salad, amirite?
If you're interested in the opportunity of a lifetime, apply here by October 4th. HowToWatch.com are looking for candidates with a strong social media presence, the ability to tell a high-quality stream from a 2007 YouTube video (sorry grandpa), and something called "personal integrity," whatever that means. Oh, and they aren't drug testing. Just FYI.