Equipment
Best Dressed on Tour Last Week: Lexi Thompson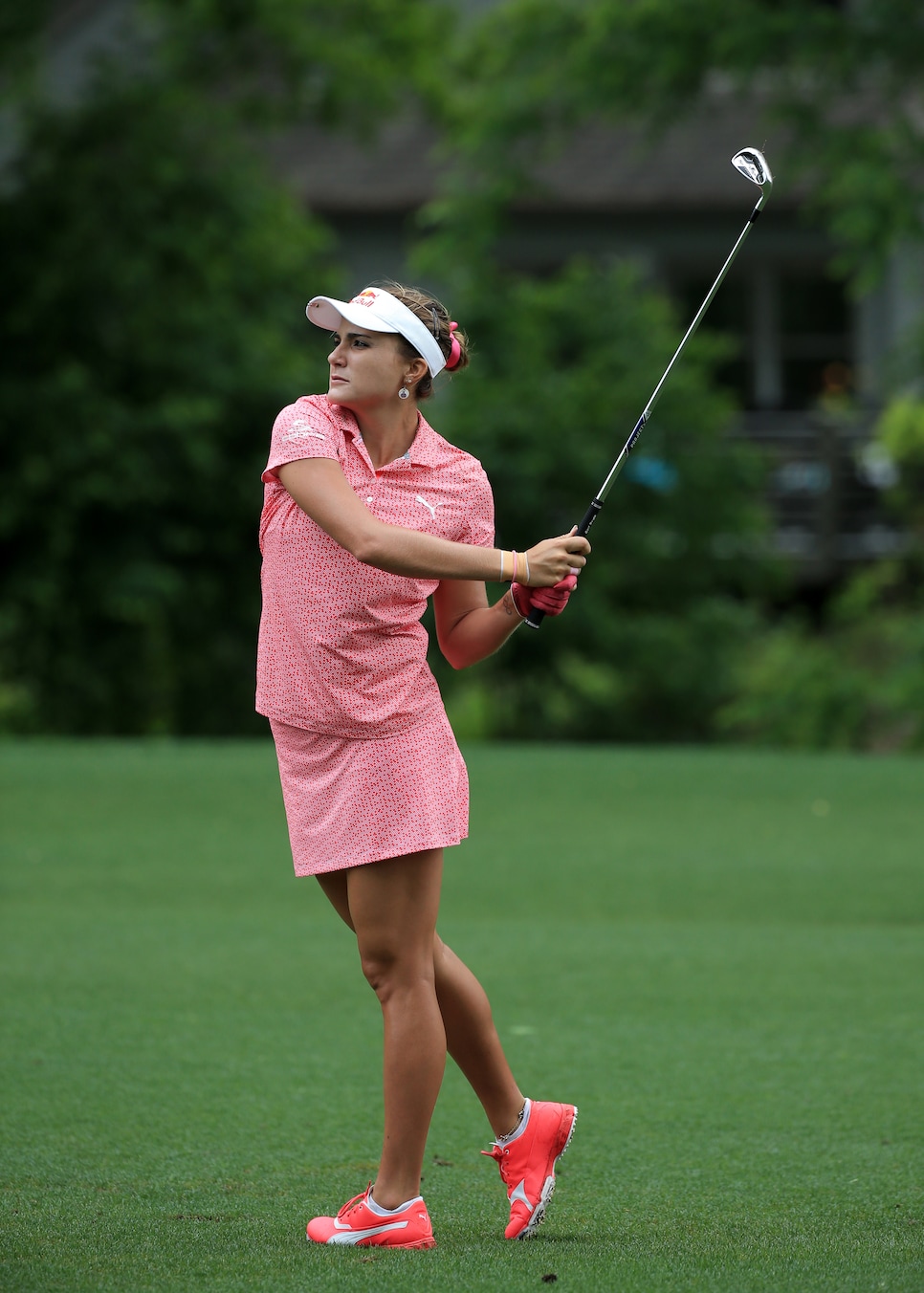 Lexi Thompson is one of the best in golf at wearing bright colors as part of her wardrobes. Her style is a masterful blend of athletic-yet-feminine looks. And last week at the Kingsmill Championship in Williamsburg Va., not only did Thompson add bold pops of color—but she did so with a trio of monochromatic ensembles that proved again that you don't need lace and scallops to look girly playing golf, and that you can still look athletic in pink and purple.
As the defending champion, Thompson's T-50 came up short, but she finished the week with grace and was dressed impeccably. Let's review the looks from Kingsmill Resort & Golf Club that earned Thompson her place as Best Dressed on Tour last week.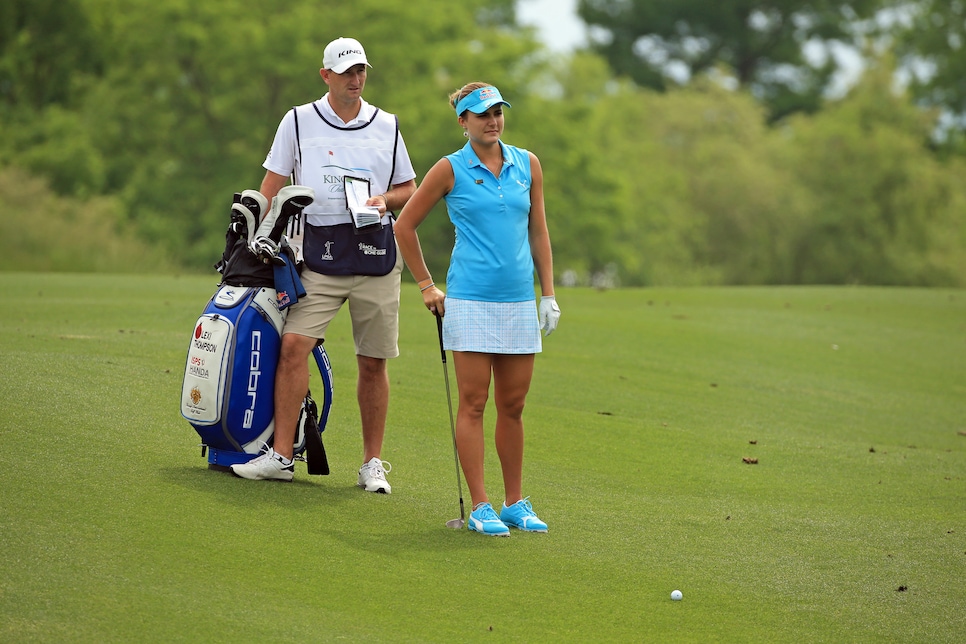 Thompson's first-round look was the easiest to pull off. She paired a simple light blue sleeveless golf shirt (Puma Women's Pounce Sleeveless Golf Polo, $45) with the light-blue patterned Puma Women's PWRSHAPE Sport Knit Golf Skirt. Since these pieces are in the same line, the colors match perfectly for seamless pairing. This skirt has a high-bonded waistband that is ultra slimming and comfortable, which allowed for that athletic-yet-feminine look Thompson is known for. When accessorizing bright colors, try to stick to solids. Thompson opted for blues, which brightened up the look flawlessly. Simple white accessories are always a safe option, too, and can tone down the brights—if you're feeling wary about trying too much eye-catching pops of color.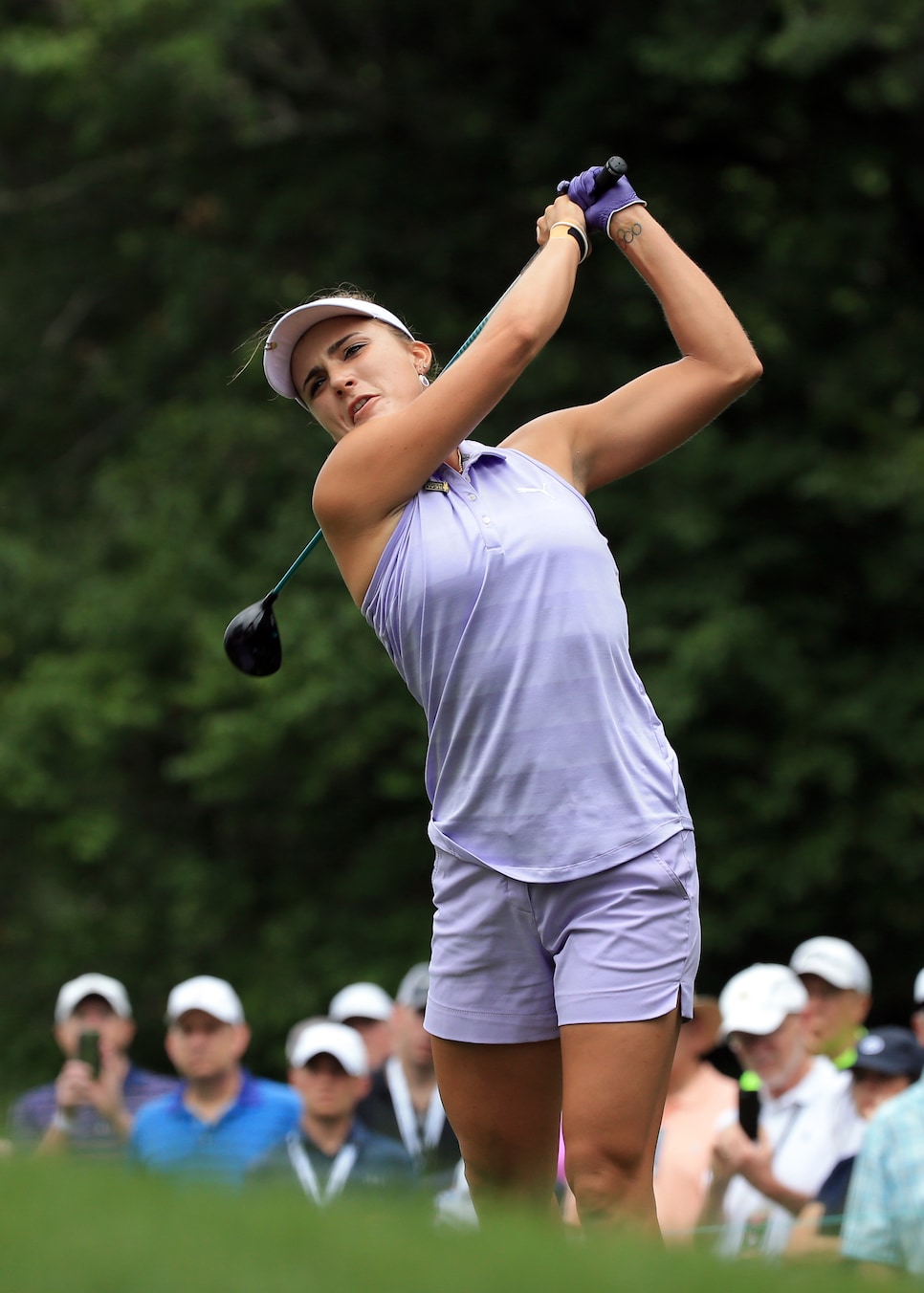 On Friday, Thompson went for a head-to-toe springtime lilac outfit. It can be risky to pair the solids of the same exact shade together, but the 12-time LPGA Tour winner knows how to pull it off without looking drab. The Puma Sleeveless Racerback Golf Polo ($50) had a subtle heathered stripe to break up the solids. Adding texture or subtle patterns polishes off the look, giving it substance and cutting down on any monochromatic monotony. Her Puma Scoop Golf Shorts ($60) had a casual, sporty fit that flattered her silhouette. Nothing kills a look quicker than ill-fitting bottoms, a blunder that becomes more evident the more striking the color is.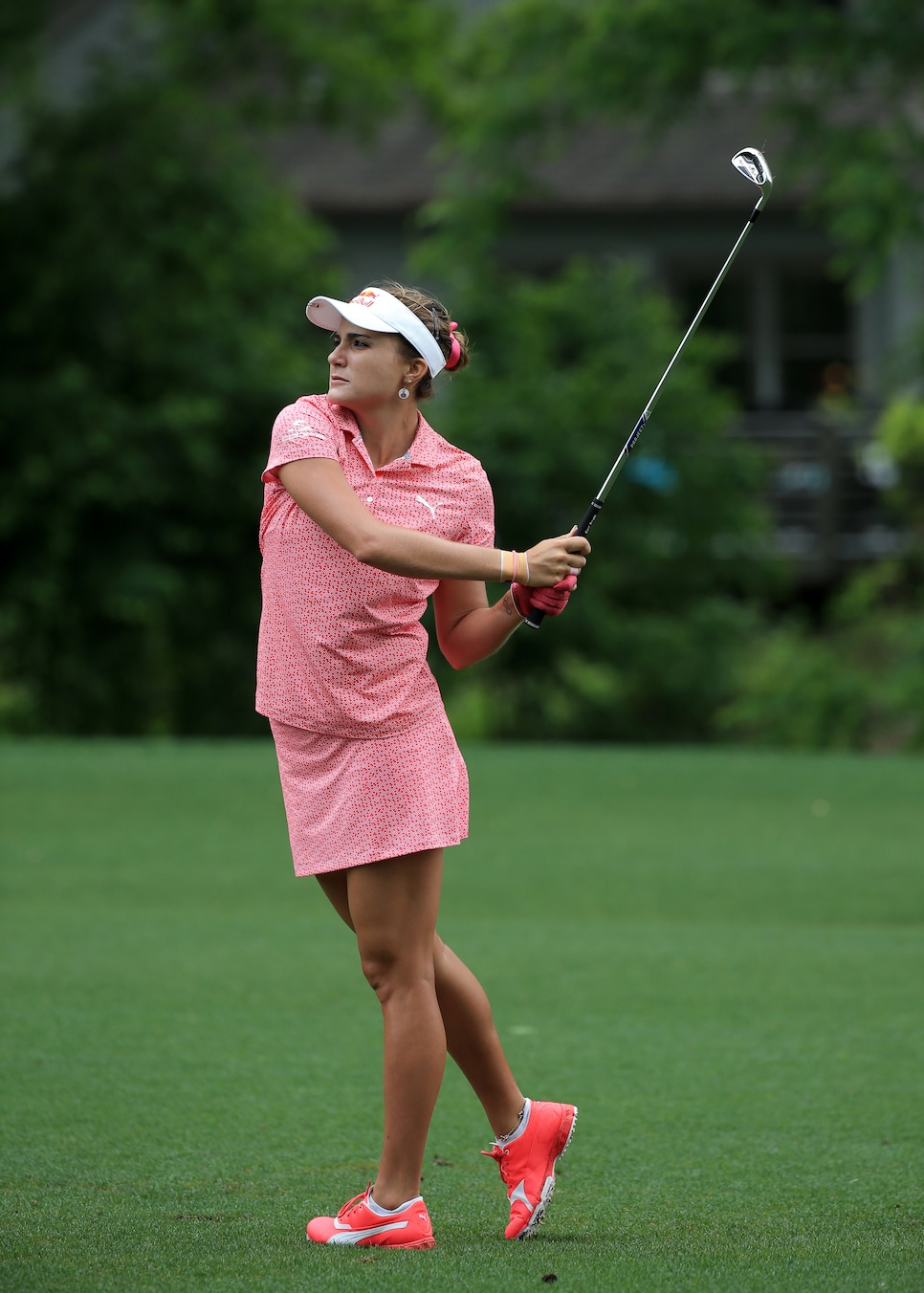 After rain washed out Saturday's third round, Thompson returned on Sunday in a final-round polka-dot ensemble that showed off her fun side. In the fashion world, the matching-separates trend is becoming increasingly popular, so why not bring it on the golf course? With the Puma Polka Dot Golf Polo ($55) on top and a Puma PWRSHAPE Polka Dot Golf Skirt as her bottom, Thompson's look could have been mistaken for a polka-dot dress with the pieces and fits coordinated so well. The key to matching separates is to choose the right print. Thompson wore a small, soft print, which tends to look much better than larger, bolder prints. Allowing some skin to show is another way to balance it out. Choosing a skirt over pants in the same pattern was a smart move to avoid the risk of the pattern washing her out entirely.
Over the week featuring blue, purple and pink pieces, Thompson proved that monochromatic doesn't necessarily mean wearing plain white or black outfits. Though simple colors tend to be the easiest and safest to pair together, you shouldn't be afraid of brighter colors. Flashy hues can be fun, flattering—and they look great on the course.