News
Lexi Thompson defies demons, wins Kingsmill Championship in dominant fashion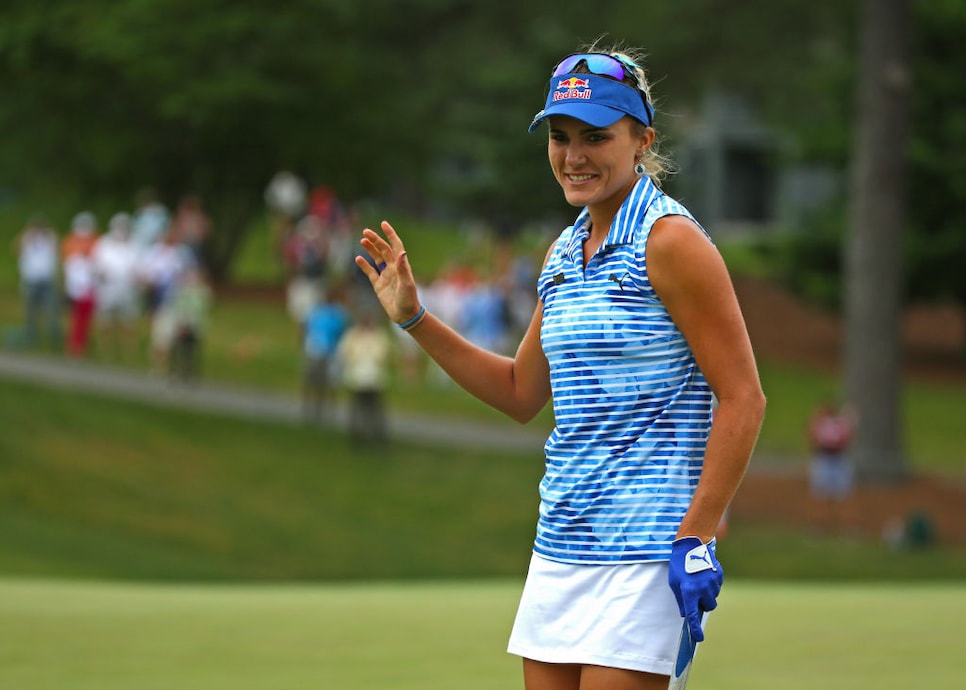 At the Kingsmill Championship, there were no angry viewers writing in to ruin things for Lexi Thompson. The 22-year-old led by three stroke going into the final round at Kingsmill Resort's River Course in Williamsburg, Va., and after a bogey-free 65 on Sunday, she won the title by a comfortable five strokes over In Gee Chun and nine strokes over third-place finisher Angela Stanford.
After the heart-breaking loss at Mission Hills, Thompson came back to tournament play a few weeks later at the Volunteers of America Shootout in Texas. In an emotional press conference, the fifth-ranked player in the world was asked about something a lot of people had on their minds: She'd been playing some impressive golf at the ANA. Would it be difficult to continue her strong play after something so traumatic had happened?
Thompson had said, "I don't think it will be a challenge because two days after it all happened I was out at 7:15 a.m. teeing off at Trump International with my brothers. I was determined to get back out and practice my game harder than ever and keep it in the sport that it is, and I've been doing just that."
She finished that tournament tied for 17th. But her dominant performance at Kingsmill proved that the unfortunate ruling was just that: An unfortunate ruling. Any lingering demons Thompson might have been coping with were dispelled with the definitive, four-round 20-under 268 total, which included just two bogeys over the four days and set a new tournament record, breaking the mark Annika Sorenstam set back in 2008 by one stroke.
"I was so determined just to keep on working on my game [after the ANA]," Thompson said, "because I knew that was the best golf I have played. I just couldn't let it get to me. I had to continue to practice and work hard. To have the support from my family and friends and all the fans, I mean, it was amazing. Without them, I wouldn't be here."
Thompson is the third American to win on the LPGA this year.
"I'm so over [the ruling]," she said. "It's in the past. It's unfortunate what happened, but it's time to move on. This puts a lid on it."