News
Bernhard Langer named the 2018 winner of the PGA Tour's Payne Stewart Award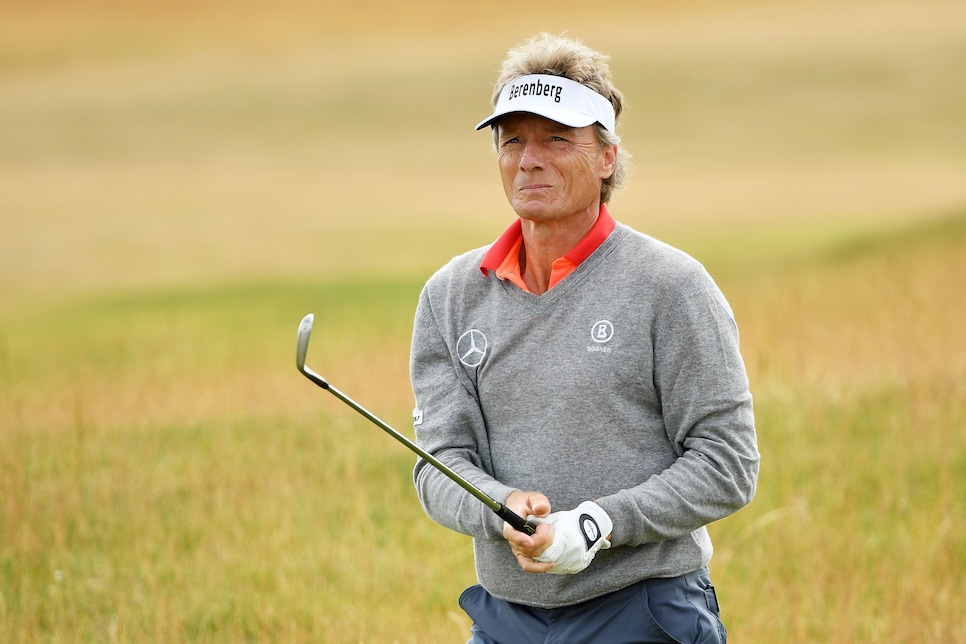 Photo By: Stuart Franklin/Getty Images
Bernhard Langer has won the 2018 Payne Stewart Award, the PGA Tour set to formally announce the honor on Monday. The best golfer ever to come from Germany is the 21st person to earn the award since Stewart's tragic death in 1999. Past recipients include winners of multiple majors, but also guys like Steve Stricker and Brad Faxon.
Not to denigrate sportsmanship awards, but early in life they tend to engender little excitement. For the juvenile of average attitude, getting labeled a good sport is somewhere between a backhanded compliment and a consolation prize. But when an athlete has the bulk of his playing days in the rear view, awards of this kind take on meaning.
"I consider it the highest achievement of my career," says Peter Jacobsen, the 2013 winner, who has memories of playing guitar and singing in beat (or at least trying) with Payne's harmonica.
Officially, the award is presented annually "to a professional golfer who best exemplifies Stewart's steadfast values of character, charity and sportsmanship." But what it really means, Jacobsen says, "Is that you lived your life always trying to do the right thing. And in a game that beats you up a lot, it can be easy to lose your head and act in a way that you later regret."
Or maybe others regret for you.
For a stretch in the 1980s, Stewart had many opportunities to act normally, in the worst sense of the word. With various heartaches and stumbles, he set and broke his record for season money without a win and got the nickname "Avis," then established as the second-most successful company in the car-rental industry. When Stewart finally ended a dry spell at the Hertz Bay Hill Classic, the local newspaper ran the headline, "Avis Wins Hertz." Even in victory, his graciousness was tested.
The Langer children played with the Stewart children at each other's homes. But Bernhard's most vivid memories of Payne are from the Ryder Cup. "Payne always came by the European team room after to share a few drinks, to celebrate or commiserate, whatever the situation was, at a time when not many guys did that," Langer said. "He always wanted to be around people and was very much a bright light."
"The expression on tour was, 90 percent of the players didn't care what you shot and the other 10 percent wish it had been worse," Jacobsen says. "Payne was the epitome of the opposite of all that."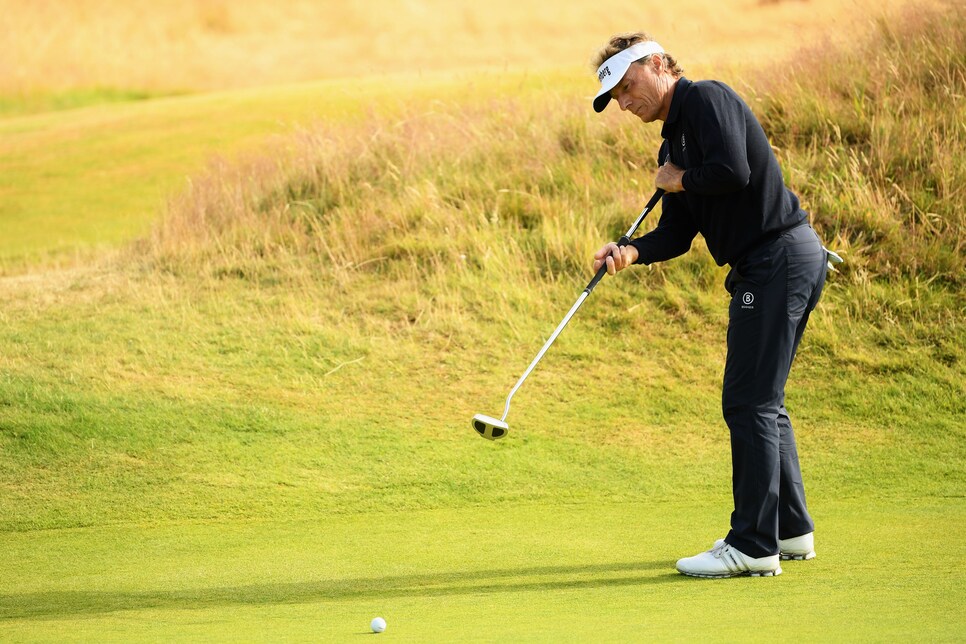 Langer, a man of humble origin who turned pro at age 15 and became No. 1 in the world at 29, will be honored with a small sculpture on Sept. 18 during this year's Tour Championship in Atlanta. More significantly, a half-million dollars supplied by Southern Company will be distributed as follows: $100,000 to Payne and Tracey Stewart's primary charity, $100,000 in Payne Stewart's name to The First Tee of the Ozarks, and $300,000 to the Bernhard Langer Foundation, which focuses on providing aid to children, orphans and widows in South Florida.
Vindication is not the right word, because that would imply any suspicion was ever reasonable. But there is a certain irony in Langer winning this award. For decades, Langer's integrity was considered beyond reproach but recently he has been put in the position of having to defend it over the question of his putting stroke. Long before he ever anchored or stopped anchoring his long putter, Langer waged the most publicly gruesome battle in the history of the yips, and never left any doubt when he double-hit a putt from four feet. He always notified the player keeping his card immediately to add a stroke. One needn't be a believer in the Christian faith (although Stewart was) to know Langer can be taken at his word.
Unlike sportsmanship awards in junior ranks, those given late in life can be conspicuous for their ommissions. It's quite a thing to play an entire career on the PGA Tour and never need a mulligan.
Along with the respect of his peers, Langer has a loving wife, four children, superior health and a still formidable golf game. Or in other words, pretty much everything a 60-year-old could ever want.