It's NOT 90% mental
Major champ explodes an old golf myth: 'If you say that, you have no IQ'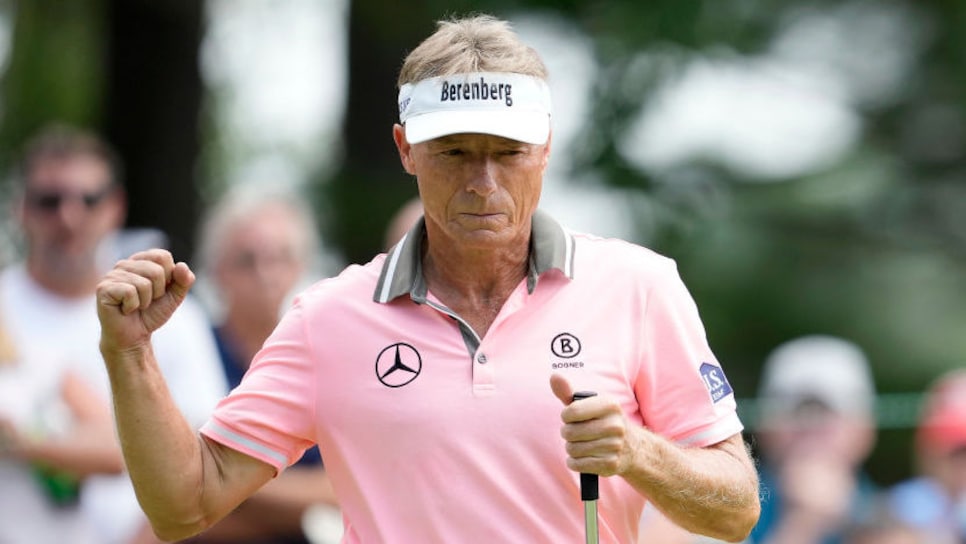 You've almost certainly heard it before. Every golfer has. It's one of the most common phrases in golf.
That the game of golf is "90 percent mental."
Well Bernhard Langer, the two-time Masters champion and the most successful player in the history of the PGA Tour Champions, has some thoughts.
Speaking ahead of this week's Bridgestone SENIOR PLAYERS Championship, Langer, who won the U.S. Senior Open in his last start, refuted the "90 percent mental" notion:
"If you say that you have no I.Q., I'm sorry. If you put two players together with the same level of technique and experience and capability then it becomes very much mental, because what is going to differentiate those two guys who are playing at the very top of their game? But if I take you on tomorrow, I don't know how good you are, but it doesn't matter. You could be one of the best mental in the world, I could be the worst, and I'm still going to beat you out there just because of the different technique we have, and the different experience we have."
Why golf is NOT 90% mental
It's an interesting take from Langer especially considering he was a player who battled the mentally-scarring yips at the height of his career. But he's right.
That's not an excuse to have a bad attitude, but it merely serves as a reminder of the true priorities. There's no quick fix in golf. The key is understanding your problem areas, and improving them slowly.