Golf IQ
The single biggest mistake stopping golfers from breaking 80, revealed by stats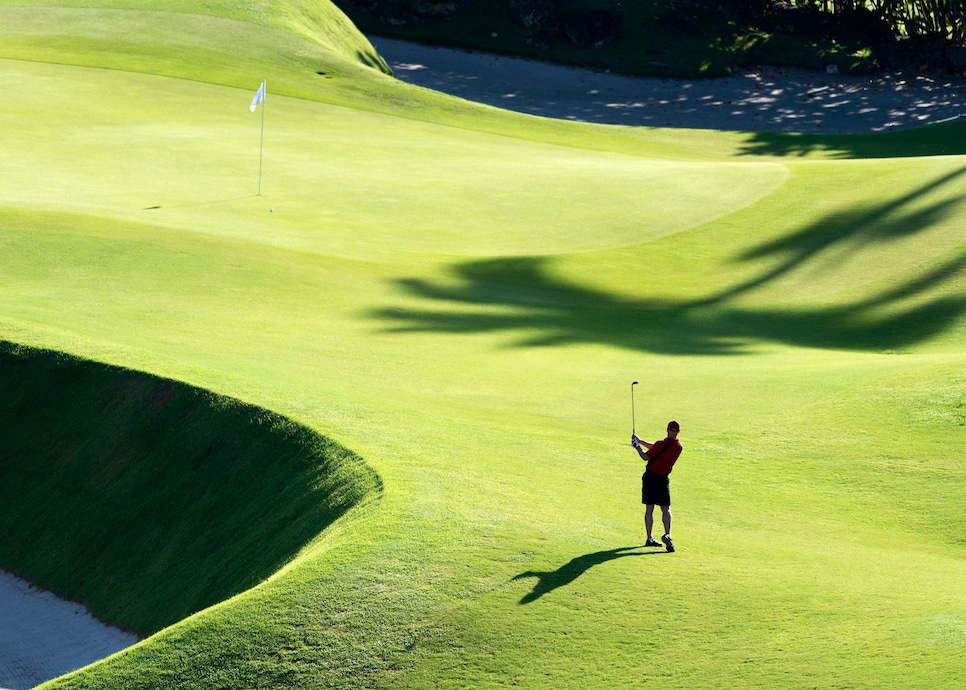 Editor's note: Data insights exclusively provided by Golf Digest-partner Arccos, golf's No. 1 on-course performance-tracking system. You can register for a free Arccos trial right here.
When we crunched the numbers on more than a thousand 80s golfers earlier this month, we found something rather interesting: Golfers whose goal is to break 80 are bad with their irons.
You can read the full article right here, but in a nutshell, we identified six different categories of hopeful 80s shooters, and found that iron play was the weakest part of their game in four of these six. It gets worse: When you looked at these six different golfer types' Strokes Gained compared to a scratch golfer, five of the six lost at least a stroke with their irons.
This shows up in their Greens in Regulation numbers, too. From 125 to 150 yards, according to Arccos, scratch handicaps hit the green almost 20 percent more than 10 handicaps — and almost double the amount than 15 handicaps.
GIR % 125-150 yards by handicap
The Fix: Finding your low point
There's no single reason why amateur golfers miss so many greens. They certaintly tend to not take enough club (so take an extra club!), but perhaps the biggest reason is that these golfers struggle to make solid contact, consistently. And that's because the low point of their golf swing is inconsistent, causing a variety of contact errors.
For a drill, he recommends placing two tees just ahead of the golf ball, like this. Your goal is to hit the ball, then the ground, then the tees.
If you do that, you'll be hitting the ball on a descending blow and creating a nice, compressed iron shot because of it. For a swing thought to help with this, use the feeling of turning your chest down towards the ground, he says.
With a little practice, but if you can improve your ability to hit the ball first, and the ground second, you'll be surprised at how many more greens you start hitting.