Fantasy Advice
Butterfield Bermuda Championship 2021 DFS picks: Our expert's strategy for finding value this week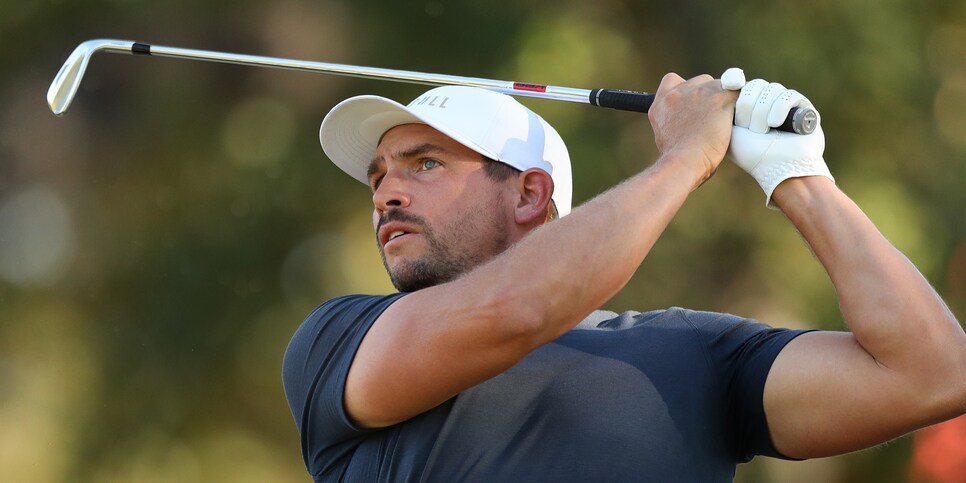 Port Royal is set to host the third edition of the Bermuda Championship as it has for each of the first two editions. The course, playing around 6,800 yards, is actually the longest on the island but will be one of the shortest courses on the PGA Tour schedule. With that, there will be an emphasis on finding fairways and being able to battle some blustery conditions.
The Course Key Stats model at RickRunGood.com is clear: Driving accuracy has been most closely correlated to success in the past two years. Realizing that the winners have been Brian Gay and Brendon Todd, this definitely passes the sniff test. Anecdotally, I'd also consider solid ball-strikers because gusty conditions are certainly common in Bermuda.
Here are my favorite plays (and fades) in each price range for the 2021 Butterfield Bermuda Championship.
Price range: $9,000 and above
High Upside: Seamus Power ($10,200 DraftKings | $11,500 FanDuel)
I'm focused on ball-strikers this week, and Power is at the top of that category. In his past 50 rounds, Power is averaging 1.21 strokes gained per round, the 12th-best rate of anyone on tour, per the RickRunGood.com golf database. Of those dozen golfers, he's in the top half of finding fairways, at a 62-percent clip.
Safest Option: Matt Fitzpatrick ($11,000 DraftKings | $11,900 FanDuel)
Fitzpatrick notched his seventh career victory on the European Tour two weeks ago, but he's still looking for his first win on the PGA Tour. In terms of fantasy scoring, Fitzpatrick is as solid as they come. He's gained fantasy points on the field in 10 of his past 13 starts on the PGA Tour. That means he's scored more fantasy points than the field average in those weeks.
Most Likely To Disappoint: Christiaan Bezuidenhout ($10,700 DraftKings | $11,700 FanDuel)
Recent form for Bezuidenhout has certainly been encouraging with back-to-back top-five finishes on the European Tour and Korn Ferry Tour. I'm more concerned about his ability to find the fairway, something he did only 62 percent of the time last season and 58 percent of the time in 2020. Combine that with the highest price we've ever seen on him, and I'm happy to pass.
Pick To Win: Mito Pereira ($10,500 DraftKings | $10,500 FanDuel)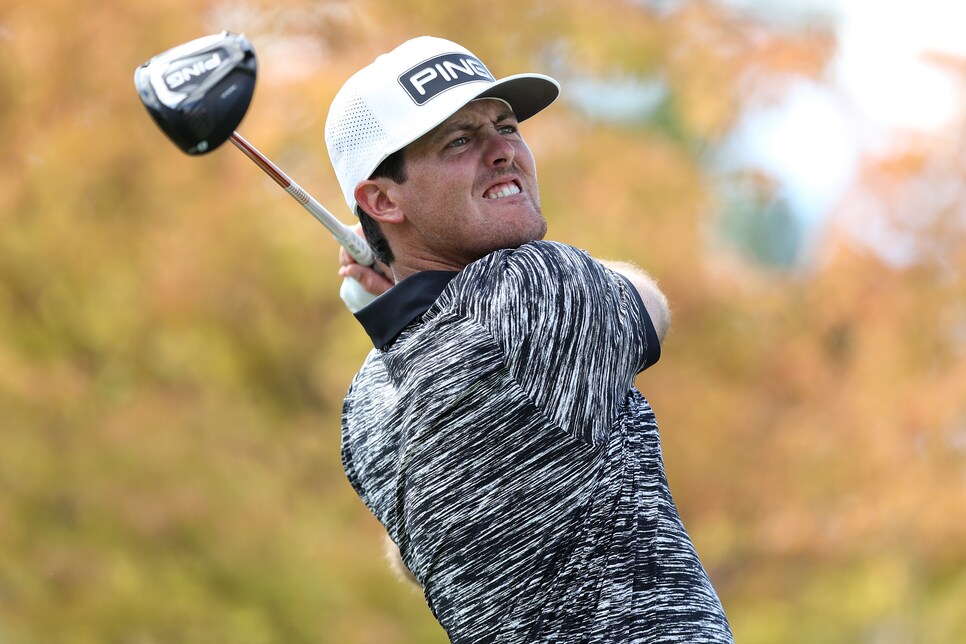 Pereira's game travels to every course, but he should get a big boost in Bermuda. He's one of the few golfers on tour ranking inside the top 50 of driving accuracy and driving distance. He's second this season in SG/approach, so he should be fine if those Bermuda winds start to blow. Combine that with his four wins in his past 42 starts, and I see a golfer with the ability to hoist a trophy this week.
High Upside: Sahith Theegala ($8,800 DraftKings | $10,500 FanDuel)
We've seen an exciting version of Theegala this season, notching a T-8 at the Sanderson Farms and gaining strokes off-the-tee and on approach in each of his three starts. He's capable of playing himself out of events with the putter, but he's one warm putting week away from winning.
Safest Option: Scott Stallings ($8,600 DraftKings | $9,900 FanDuel)
Stallings is the closest thing to an average player as we have in this field, and that's valuable this week. Stallings has been basically an average player in all four strokes-gained metrics, meaning that he doesn't have one specific flaw, nor does he rely on one specific skill-set for success. I hate to argue that Stallings is particularly safe, but compared to the rest of his peers, he has an advantage.
Most Likely To Disappoint: Garrick Higgo ($8,300 DraftKings | $10,400 FanDuel)
Higgo burst onto the scene with a victory at the Palmetto Championship last year, but we haven't seen him play anywhere close to that potential since then. In fact, since his victory, Higgo is losing nearly a stroke per round to the field, per the RickRunGood.com golf database. There is no golfer in this field that has been as bad as Higgo in as many rounds since his win.
Pick To Win: Patrick Rodgers ($9,000 DraftKings | $10,300 FanDuel)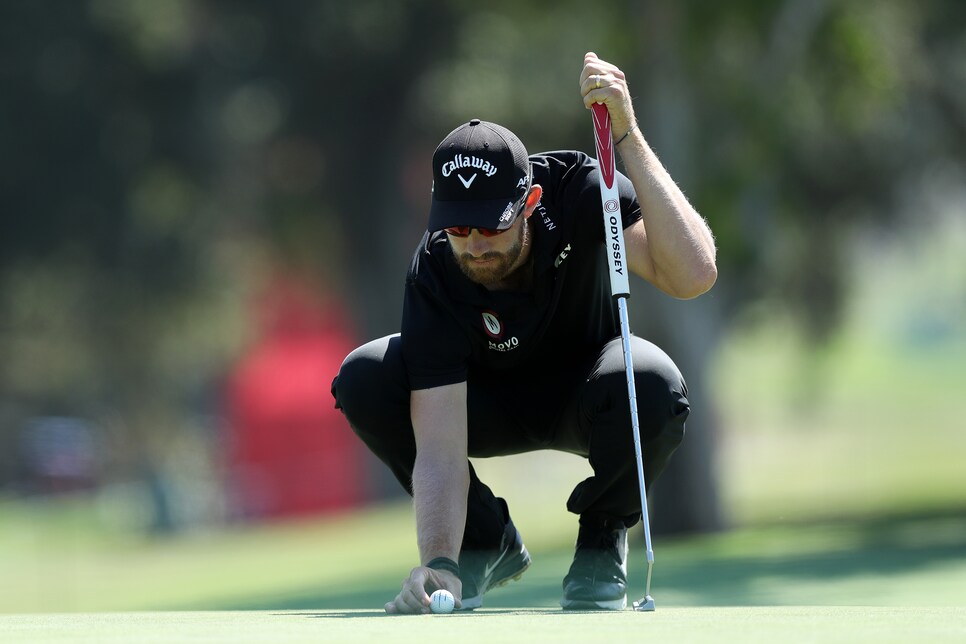 Rodgers possesses the unique combination of being a great driver and being a great putter. It's his approach play that has historically held him back ... but I have good news! Rodgers has gained strokes on approach in five of his past eight starts. If he can marry all those pieces together, he could certainly contend this week.
High Upside: Russell Knox ($7,700 DraftKings | $9,800 FanDuel)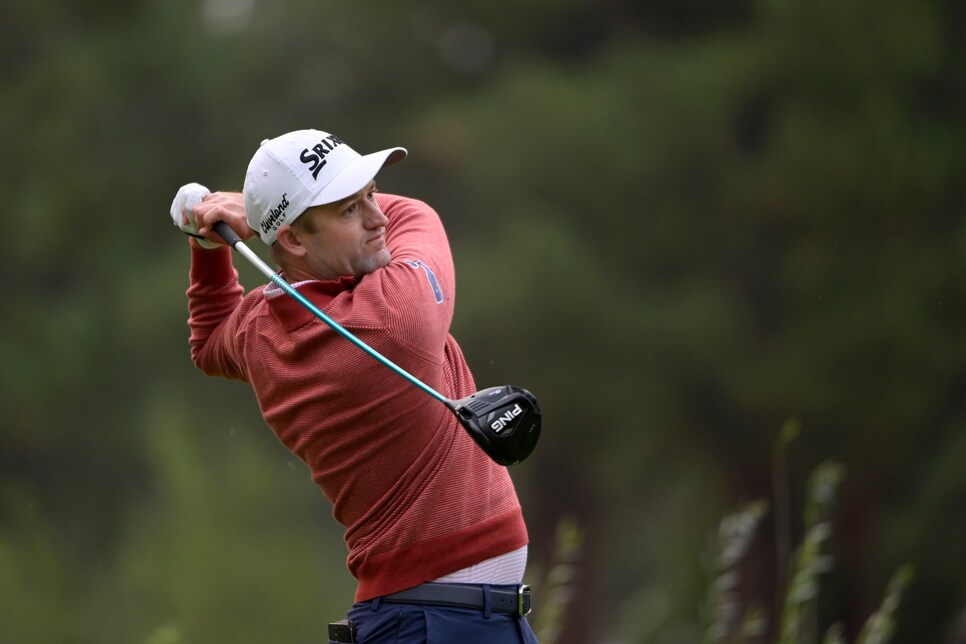 Short courses that reward ball-striking are the perfect places for Knox to thrive. Since 2018, he's gaining 1.23 strokes per round on courses that are 7,000 yards or shorter. Only Scott Stallings has a better average with as many rounds as Knox. He'll have to shake off some sour recent form if he wants to have success this week, but the ceiling is there.
Safest Option: Mark Hubbard ($7,900 DraftKings | $9,200 FanDuel)
Hubbard enters this week on a seven event cut-making streak, the third longest active streak in this field. Hubbard has been a consistent loser off-the-tee in his career but mostly because he ranks outside the top 190 in driving distance. He was 19th in driving accuracy last season, which will be much more important at Port Royal G. Cse.
Most Likely To Disappoint: Hank Lebioda ($7,500 DraftKings |$7,500 FanDuel)
I wish I had better things to write about Lebioda, who was a top-20 machine this summer. Since his WD at the 3M Open, he's missed four consecutive cuts and hasn't gained strokes from tee-to-green in any of them. There's not much reason for optimism this week in Bermuda.
Pick To Win: Brian Stuard ($7,100 DraftKings | $8,700 FanDuel)
It's not often that I get to write up Stuard, but this week is probably the ideal setup for him. Stuard is one of the best on tour in driving accuracy, hitting 75 percent of his fairways over his past 50 rounds, the second-best rate of anyone on tour, per the RickRunGood.com golf database.
High Upside: Austin Cook ($6,900 DraftKings | $8,200 FanDuel)
Cook has to feel good about the state of his game right now. He finished the Korn Ferry Tour season with a T-11 and earned the same result at the Fortinet Championship. He has three top-15 finishes in his past seven starts, which is a plenty good enough reason to roster him this week.
Safest Option: Michael Gligic ($6,800 DraftKings | $6,800 FanDuel)
Gligic has played this event in each of the first two editions, making the cut in both. His best finish was the T-11 last year, so this has been home to plenty of good vibes for him. This PGA TOUR season has been a display of terrible putting, but he's normally much better than what we've seen so far. If he can figure out the flat-stick, he could be in for another good finish this week.
Most Likely To Disappoint: Olin Browne ($6,000 DraftKings | $7,000 FanDuel)
Listen, I'm not here to denigrate the three-time PGA Tour winner and two-time Champions Tour victor. But he's probably the worst player in the field. Don't get suckered in by a name you know. With an abundance of WDs, we are already below the field size of 132 golfers, and the extra spots will not be filled. That means Browne will tee it up this week, for just his sixth PGA Tour start since 2011.
Pick To Win: Dylan Wu ($6,500 DraftKings | $8,200 FanDuel)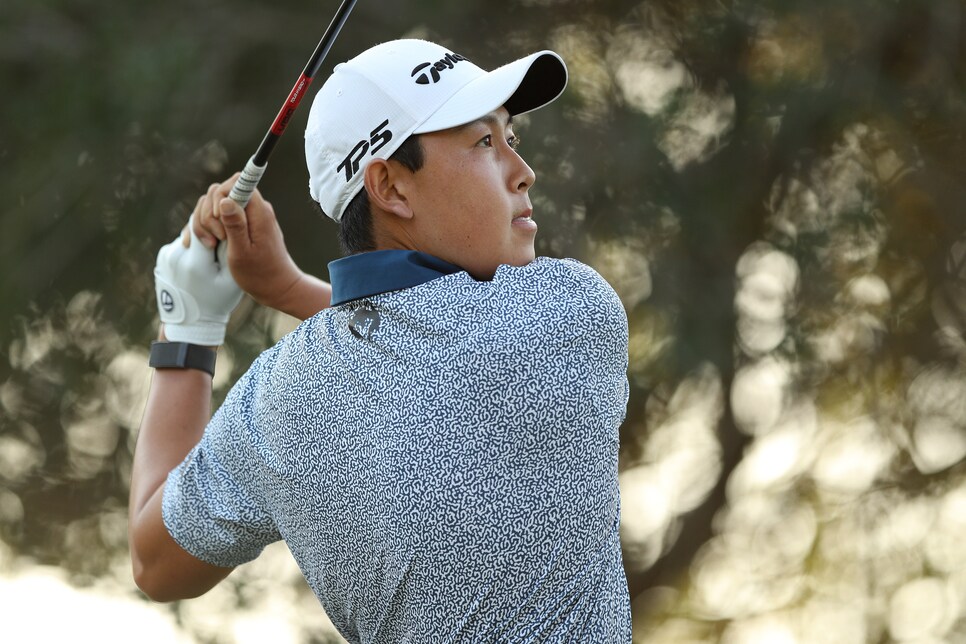 Wu found victory late last season on the Korn Ferry Tour and has flashed brilliance at nearly every level of competition. Now with two PGA Tour starts under his belt this season, he's gained strokes on the field in both. This is a prime breakout spot for the 25-year-old.