Celebrate Good Times, Come On!
Happy National Sh*t on Ben Simmons Day, America!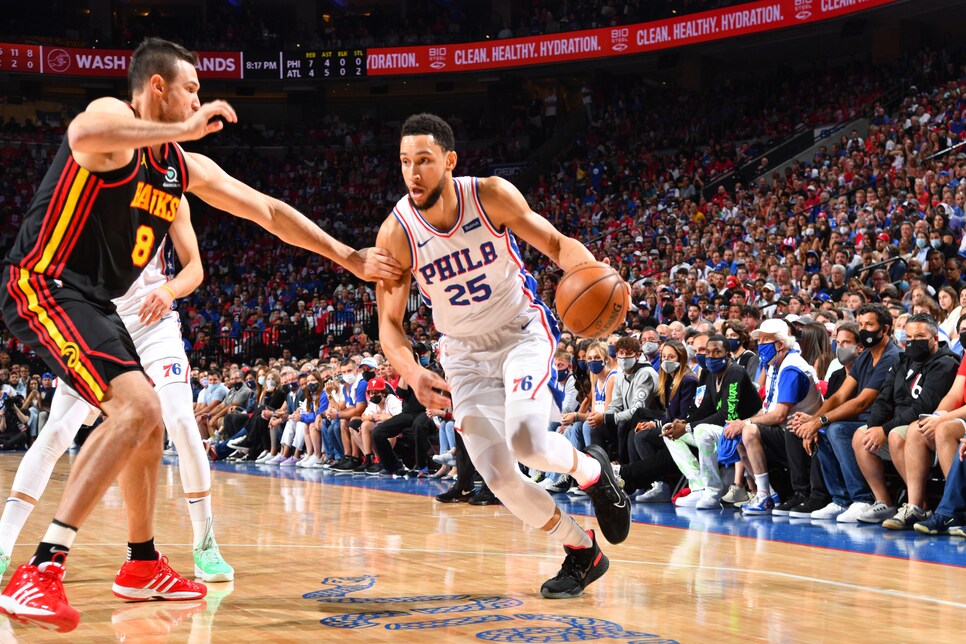 It seems like every day is a holiday these days. National Cupcake Day. International Coffee Cake Day. Cosmic Carrot Cake Day. You get the picture. And on Monday, mere hours after the Philadelphia 76ers watched their season (and quite possibly the entire "Process" era) come crumbling down with a loss to the Atlanta Hawks in Game 7 of the Eastern Conference Semfinals, the bright minds at Holiday HQ minted a new one:
National Sh*t on Ben Simmons Day.
In reality, the multi-annual holiday kicked off late on Sunday when Simmons passed up a seemingly wide-open dunk late in the 4th quarter to dish it to Matisse Thybulle, who was promptly blocked back to St. Paddy's Day.
The Sixers would go on to lose 103-96, and the NSOBSD celebrations kicked off in earnest from there.
Shaq, bedecked in a blue hard hat for some reason, said "if he was in my locker room, I'd knock his ass out" live on basic cable . . .
. . . before Joel Embiid wrapped things up by throwing him under the team bus.
It wasn't just the passed-up dunk that kicked off the festivities, however. America's latest day of healing dates back much further than that, as far as the start of the playoffs, if Simmons' historically bad free-throw shooting percentage is to be believed.
But it didn't end at the foul line. Simmons wrestled with what can best be described as a phobia throughout the Eastern Conference semis, absolutely crippling his offensive production down the stretch.
In fact, according to Basketball Reference, over the last three games of the series, in which Simmons averaged 33 minutes per game, he took a total of 14 field goal attempts, making six for a 19 combined points. Even if Simmons is playing as an out-and-out point guard for the Sixers these days, that is not what you want to see. But take heart Sixers, fans. There is one silver lining from all of this:
National Sh*t on Ben Simmons Day looks like it's here to stay.