The Loop
Beef Johnston battled a bad case of "the man flu"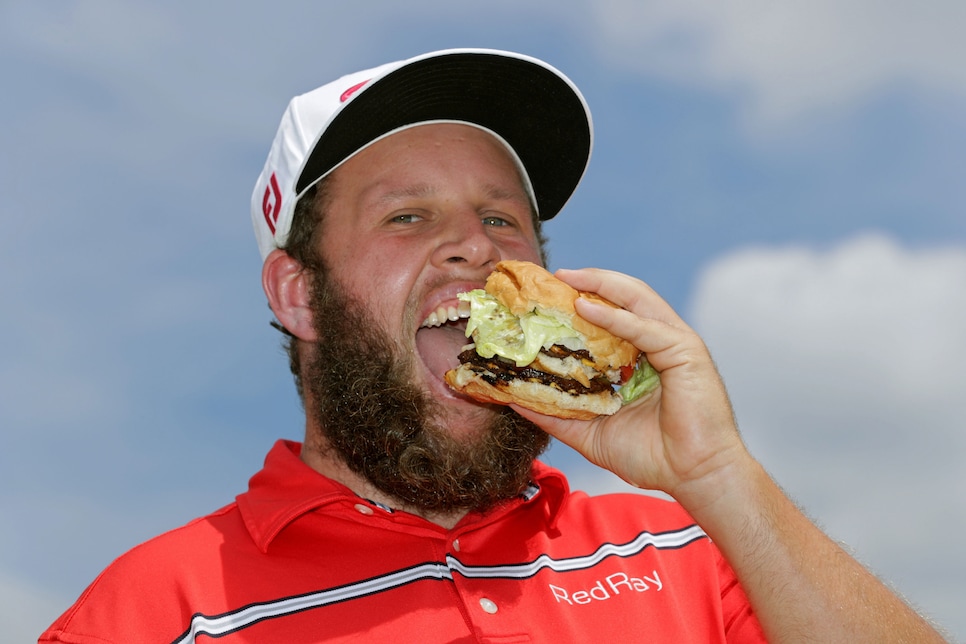 Including, it appears, getting sick.
Making his 2017 debut at this week's Farmers Insurance Open, the 27 year old was asked about his health after his season was delayed by illness. Beef answered in a way that only Beef could.
"Just had the man flu as they call it, a bit of man flu," Johnston said. "I was feeling pretty rough last week. I actually, I changed my flight from Sunday to Monday thinking I'll feel better if I just chill out on the weekend."
Initially, I had no idea what "man flu" was, but it sounded infinitely worse -- and way more hardcore -- than the regular flu. Sadly, Urban Dictionary tells me that it's a UK pejorative phrase that notes "the condition shared by all males wherein a common illness (usually a mild cold) is presented by the patient as life-threatening."
Well, then, our two conclusions: 1) I'm not as worldly as I once believed and 2) Beef can turn a derogatory expression and make it sound enviable.