Beat your putting nerves like Jon Rahm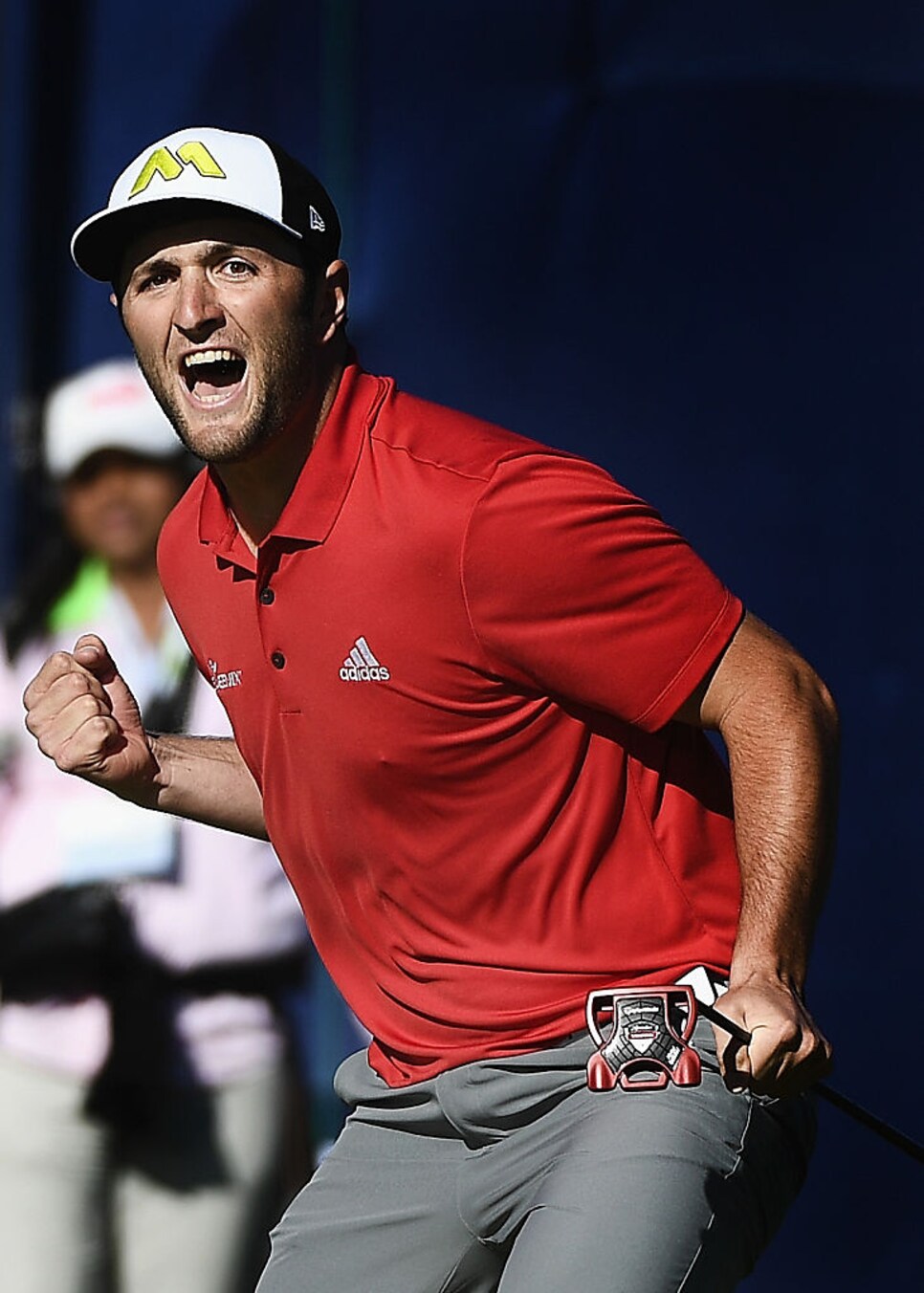 Jon Rahm bombs it, but it was a display of touch that won him his first PGA Tour event, at the Farmers Insurance Classic.
After reaching the back fringe of the par-5 18th in two, Rahm rolled in his putt from 60 feet for eagle to shoot 65 and beat Charles Howell III by three. It was the first of what will probably be many victories for the powerful Spaniard, who plays a mature, polished game.
Rahm's eagle putt was tricky both because of its position on a tier above the pin and the stakes involved. He had to negotiate a foot of fringe, then hit the putt with the right speed to trickle down the hill. The ball slowed and took the last bit of break, and dropped into the cup on its last revolution.
Even if you aren't playing for millions, you're going to have plenty of putts with something on the line.
"It sounds strange, but you have to approach those putts not like you're trying to make them," says Golf Digest 50 Best Teacher Kevin Weeks. "You want to go through your same routine as you would for any putt, and concentrate on a couple of simple things. Think about your line and your speed and get up and hit it. If you hit your line, you did your job, and all you can do is hope the hole catches it."
Fringe putts present their own issues, especially if you're faced with a downhill one. A slight adjustment to your setup will make sure the ball gets a pure role. "Shift so about 75 percent of your weight is on your lead foot," says Weeks. "That will launch the putt a bit, so it clears the fringe grass. On a downhill putt, the slope is going to take care of the speed. Make your regular read, go through your routine and make the stroke you'd use for a standard putt on the green."
You are using an unsupported version of Internet Explorer. Please upgrade to Internet Explorer 11 or use a different web browser.