USGA
Bandon Dunes to host 13 USGA championships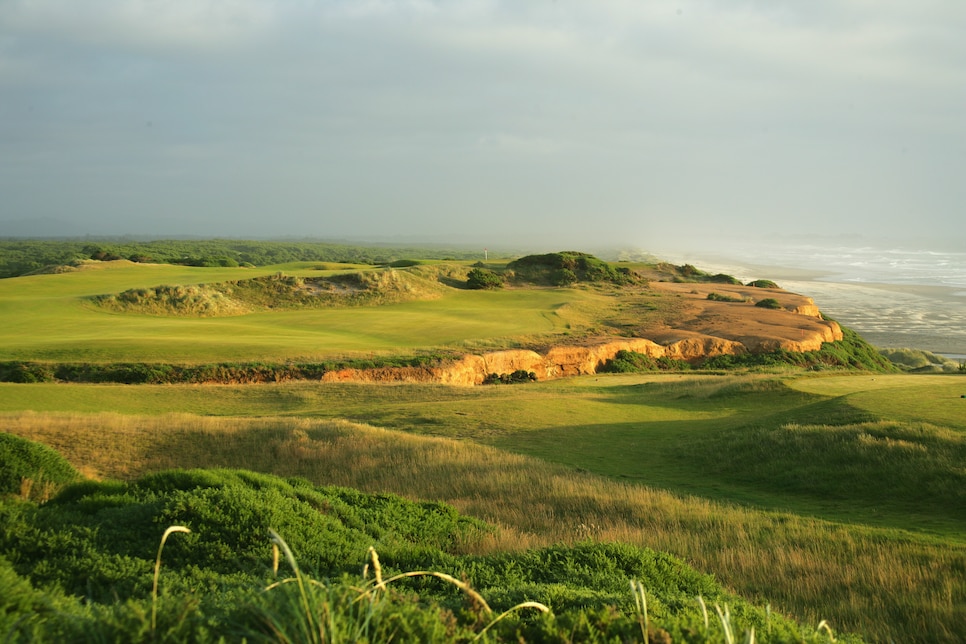 The USGA and Bandon Dunes Golf Resort announced a formal relationship Tuesday that will bring 13 USGA championships to the Oregon property over the next 24 years.
The agreement, which begins with next year's U.S. Junior Amateur, includes bringing the 2029 Walker Cup and 2038 Curtis Cup to Bandon, along with both the U.S. Amateur and U.S. Women's Amateur.
"This is our chance to give back to the game, to lead by example," says Mike Keiser, owner of Bandon Dunes Golf Resort. "The USGA is all about amateur golf, and we support broadening that reach."
"It's one of the world's special places for golf, and the way the resort treats amateurs and amateurs championship is second to none," says John Bodenhamer, USGA senior managing director of championships. "It starts with Mike Keiser. The player experience, it will just be outstanding on every front. I think when you see the events that will be broadcast, golfers and non golfers will see the spectacular setting across those links, it will elevate the interest and viewership."
Bodenhamer clarified that Bandon is not viewed as an "anchor site," as that designation applies to venues that will be hosting U.S. Opens. Due to Bandon's remoteness, at the moment the USGA feels that is not on the horizon for the resort.
"We really look at this as a long-term relationship, with Bandon delivering the purest essence of golf at the amateur level," Bodenhamer said. "Mike and the resort have a passion for hosting our championships, and what we strive to do is have our championships be aspirational events. We want to go places where players are excited to play at, and Bandon certainly meets that goal."
Added Keiser: "These amateur events don't require tents, trucks and tens of thousands of people to run them as a U.S. Open would. But every USGA championship deserves to feel like a major experience, and we can do that here."
One of the highlights of the agreement is Bandon hosting the U.S. Amateur and Women's Amateur in 2032, the first time those two original USGA championships will be played at the same venue in the same season. Following a similar experiment with the U.S. Open and U.S. Women's Open at Pinehurst in 2014, the USGA feels that having the events in back-to-back weeks allows for both events to be put on equal footing.
Bandon already has hosted six USGA events, most recently the 2020 U.S. Amateur, and Keiser sees this agreement as an extension of the resort's values.
"Amateur golf will always have a place at Bandon Dunes, and this commitment from the USGA is significant," Keiser said. "We are welcoming of all the great championships that the USGA will bring to the resort as Bandon Dunes is the home of amateur golf."
​​Future USGA Championships at Bandon Dunes Golf Resort:
2022 U.S. Junior Amateur
2025 U.S. Women's Amateur
2029 Walker Cup
2032 U.S. Amateur and U.S. Women's Amateur
2035 U.S. Girls' Junior
2037 U.S. Amateur Four-Ball and U.S. Women's Amateur Four-Ball
2038 Curtis Cup
2041 U.S. Amateur and U.S. Women's Amateur
2045 U.S. Junior Amateur and U.S. Girls' Junior