News
Baltusrol clubhouse fire contained as firefighters respond to "smoke condition" at legendary club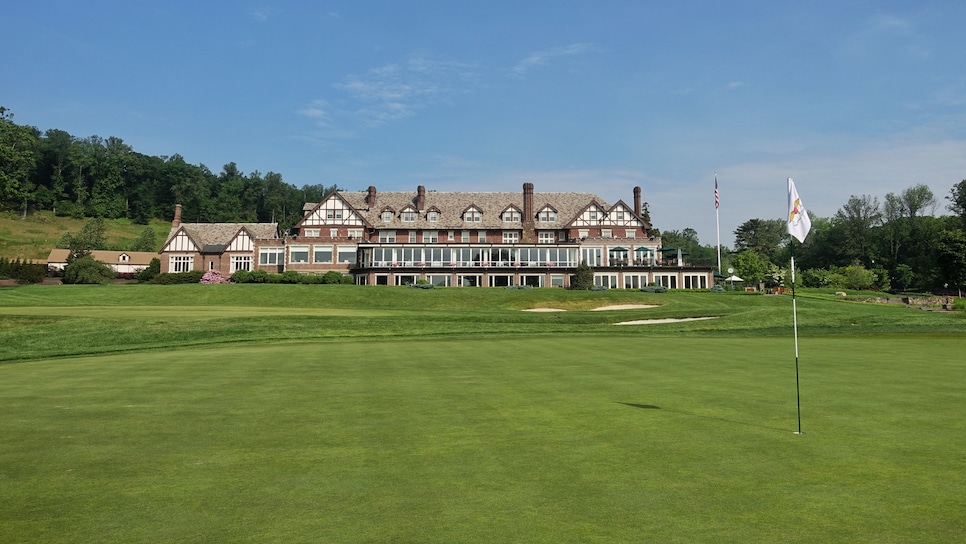 Baltusrol's clubhouse is widely regarded as one of the best in golf, and on Tuesday, it appeared part of its structural integrity was in jeopardy. NBC New York and NJ.com were the first to report on a fire at the famous Springfield, N.J., club, which hosted the 2016 PGA Championship. The reports detail firefighters being called to the club to work on a "smoke condition" at the club's legendary structure.
A section of the roof looked to be damaged, according to the NJ.com report, but firefighters also appeared to put the blaze out as of Tuesday afternoon. New York's PIX11 reported the fire started in the roof and the attic at Baltusrol, and the cause was not reported.
Here are more photos of the scene, captured by NBC New York's Steven Bognar.
Fire officials told PIX11 that during the Baltusrol clubhouse fire, golfers continued playing as firefighters were on the scene, but part of the building was blocked off, the report said. It's not known whether there will be any long-term effects from the fire.